Mauritius is an ideal destination for families with children with a temperature that is neither too high nor too low. Daytime temperatures rarely rise above 30 degrees and rarely drop below 24 degrees. The sea has a lovely bath temperature of between 24-29 degrees.
Mauritius has a so-called microclimate that can cause rapid weather changes. It can rain on a beach and be sunshine on another. If it starts to rain it is often short-lived and you barely get up from the beach until the sun shines again. The island is located in the southern hemisphere, which means that they have summer when we have winter, and vice versa.
The summer in Mauritius lasts between November and April, which means:
The hottest months of the year

High humidity

Risk of cyclones mainly in January-March (Mauritius has a well-functioning warning system)

The water is at its most clear in October-December, i.e. the best time to dive and snorkel

The hottest period culminating in February

Peak season in December/January due to Christmas holidays in the Northern hemisphere and holidays for locals in Mauritius
Winter on Mauritius lasts between May and October. It's still hot but counts as the coldest months, so a small sweater in the evening may be fitting. The humidity is not as high during these months as many can experience comfortably.
In July and August there is a bit more blowing on the eastern and southeastern part of the island, which gives a little weaker temperatures on that part of the island. Therefore, it can be advantageous to holiday on the more sheltered beaches of the island's western and northern areas during the months. The wind recedes again in September, which makes the temperature rise.
Winter thus means:
Cooler temperatures

Less rain and lower humidity

Stronger winds in July/August, especially on the southeast part of the island

High season in July due to summer holidays in the northern hemisphere

A good season for outdoor activities because the air humidity is more pleasant.
The number of hours of sunshine is around 8 per day, all year round. Daylight is between 11 and 13 hours per day.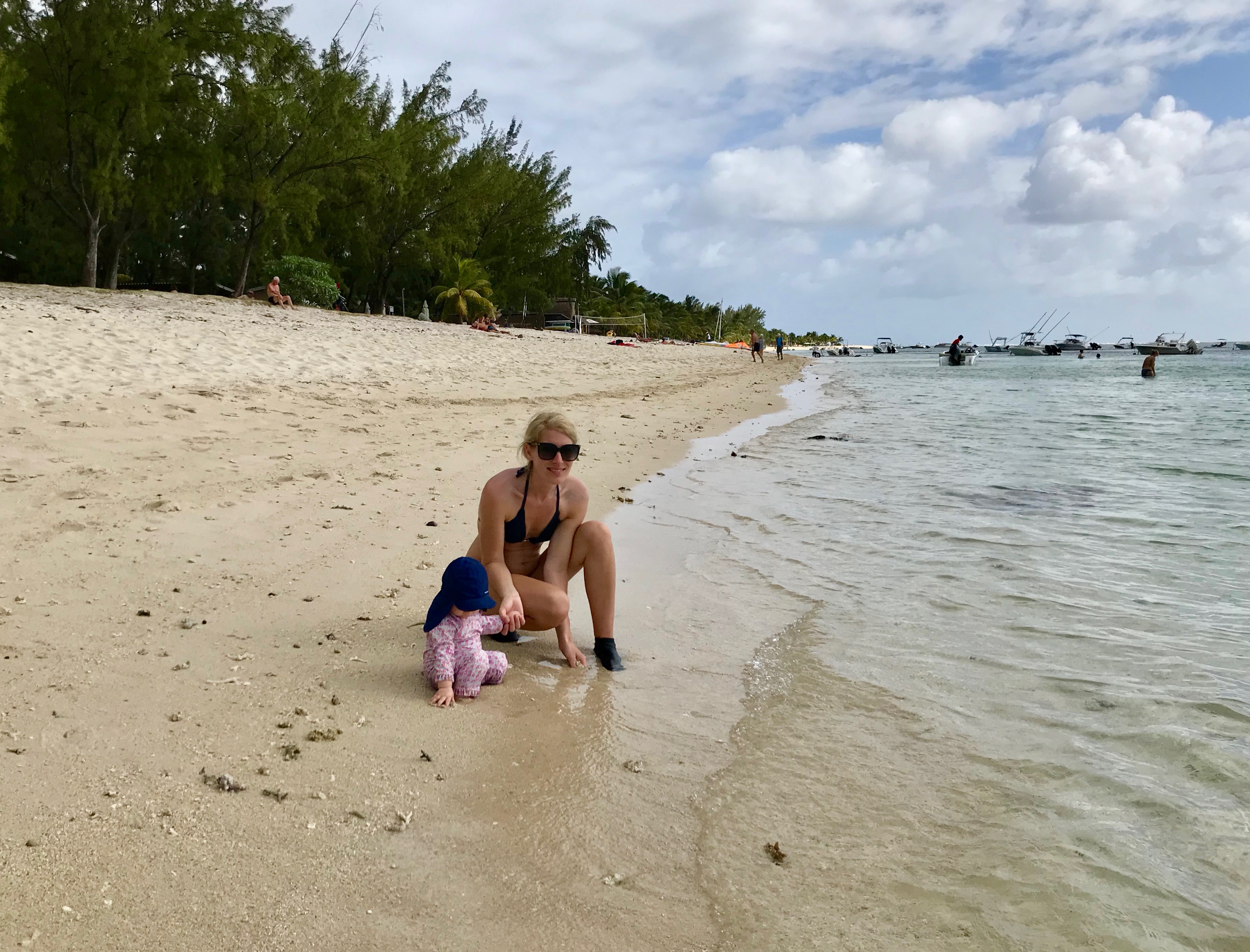 We spent two weeks in Mauritius between 6-20 March. We had fantastic weeks with temperatures around 30 degrees, and a few short rain showers that quickly went into sunshine. It is a case of protecting the children from the sun using clothes, hats, sunglasses and sun block. Children should have covered swimwear with UV protection when bathing. Lubricate the visible skin areas but sunscreen with at least SPF 50. Do not forget to protect yourself also from the sun's strong rays.