If you have your own accommodation in Mauritius, I recommend you to rent a car to be able to explore this amazing island. Keep in mind, however, that it is left hand traffic on the island. You can also easily take a taxi for a full day, it's not very expensive. Often you can combine different activities so you can visit different places on the same day. Remember to have plastic bags close at hand in the car. Our children got very motion sick by the roads in Mauritius and the driving style was not as smooth as in Sweden 🙂 
Listed below you will find excursions you can do in Mauritius with kids.
Ebony Forest in Chamarel
This nature reserve was one of our favorite excursions in Mauritius with kids. A long time ago almost all of Mauritius was covered by ebony trees. Today, only a fraction of these trees remain and the Ebony Forest Reserve are working on preserving and replanting these unique trees. 
Today, Mauritius consists mostly of sugar cane plantations, so we thought it was great to experience "real" Mauritius with its lush vegetation. 
At the visitor centre you pay the entrance fee to the reserve. You can choose if you want to walk any of the different trails in the park or go with a safari jeep. With children it is a good idea to choose the jeep-tour. The jeeps depart every 30 minutes during the day.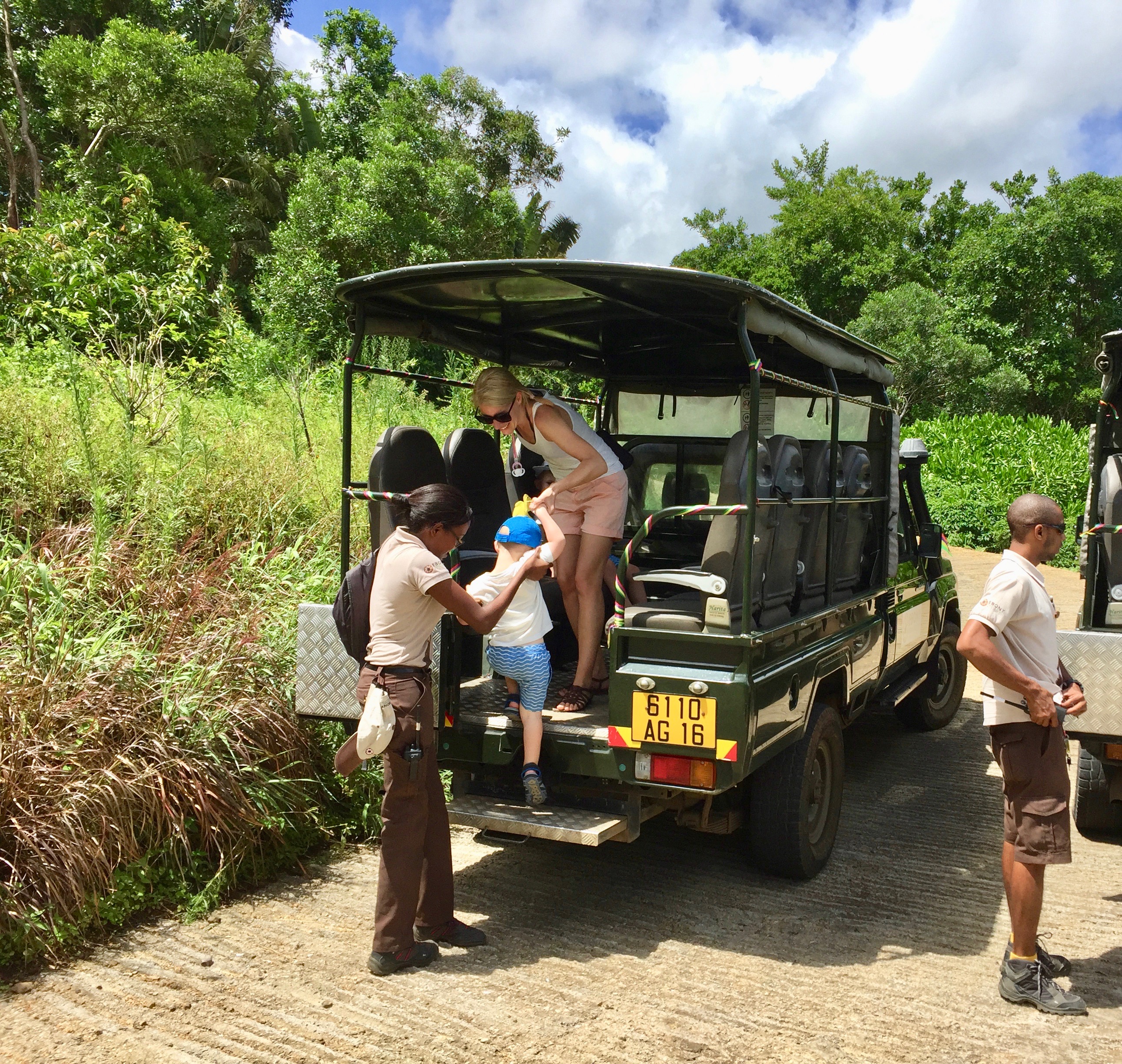 During the jeep tour we also walked a short distance on the trail through the vegetation. Our children walked easily on the trail. Judith was sleeping so we had her in the baby carrier. It is not possible to have a stroller here because of the steps.
To walk through the jungle and hear the sounds of the birds and other interesting sound in the jungle is a wonderful experience.
Then we met up the Jeep again which drives us up to the view point. Here we have a fantastic view over Mauritius and the sea. The Jeep then drives us down to the visitors ' centre again. Here is a small restaurant with child-friendly food. In the visitor centre you can take the opportunity to visit the small museum and to buy some nice, well-made souvenirs to support the work to preserve and restore the unique nature of Mauritius.
You can read more in detail about our excursion in my article Ebony Forest Reserve
For more information about the park visit their website Ebony Forest Reserve Homepage
Pamplemousses Botanical Garden (Sir Seewoosagur Ramgoolam Botanic Garden)
Pamplemousses Botanical Garden in Mauritius is a dream destination for many of the world's scientists because there are a huge variety of tropical plants, many which only can be seen in Mauritius.
The park is big, so if you want to see the whole park you have to spend a couple of hours here. The huge water lilies, super-spiky trees and a fish pond with orange fishes  were our children's favorites in the park. We didn't like to see the giant turtles in enclosure, we feel sad for them. Otherwise it´s a beautiful park.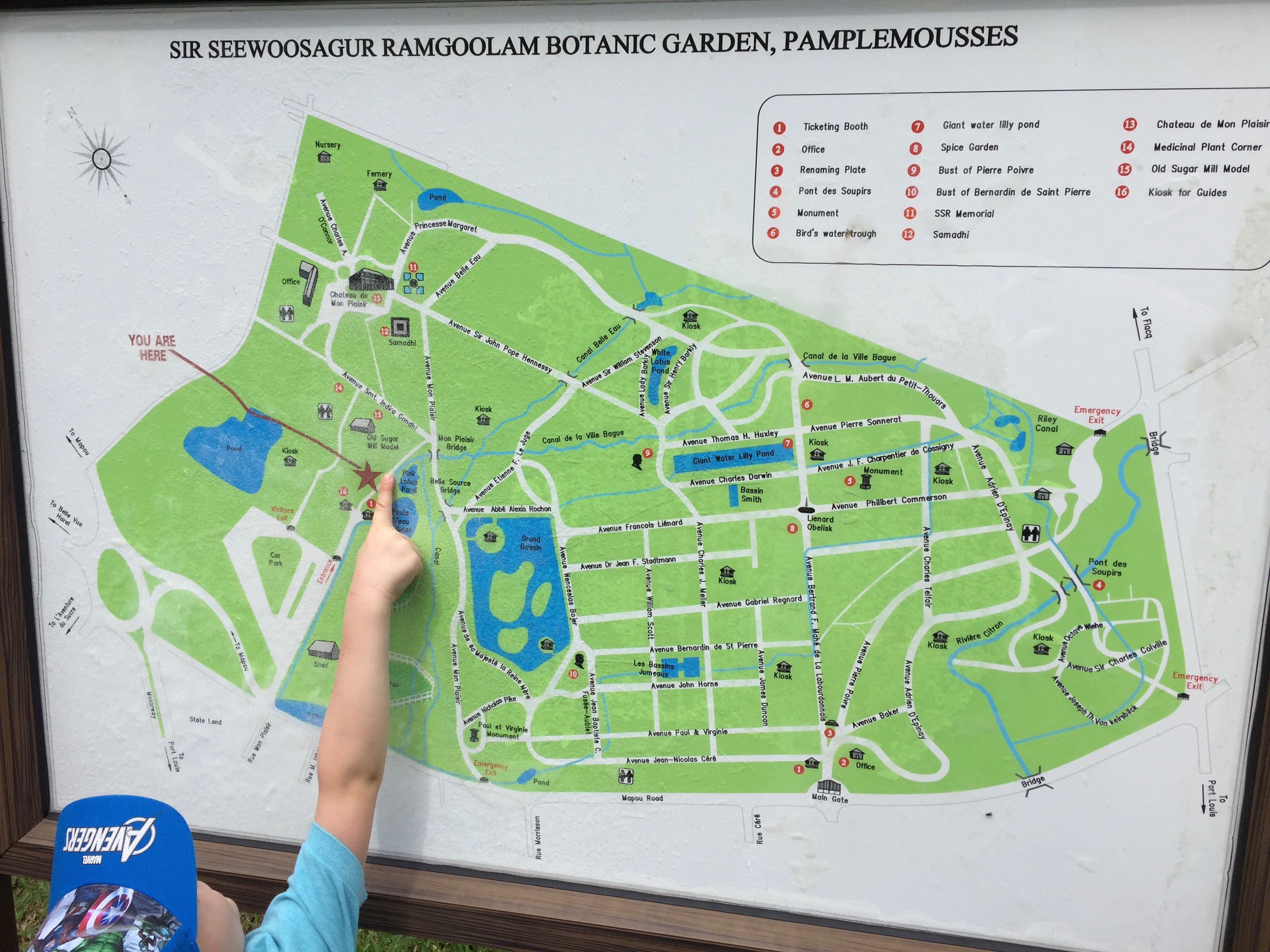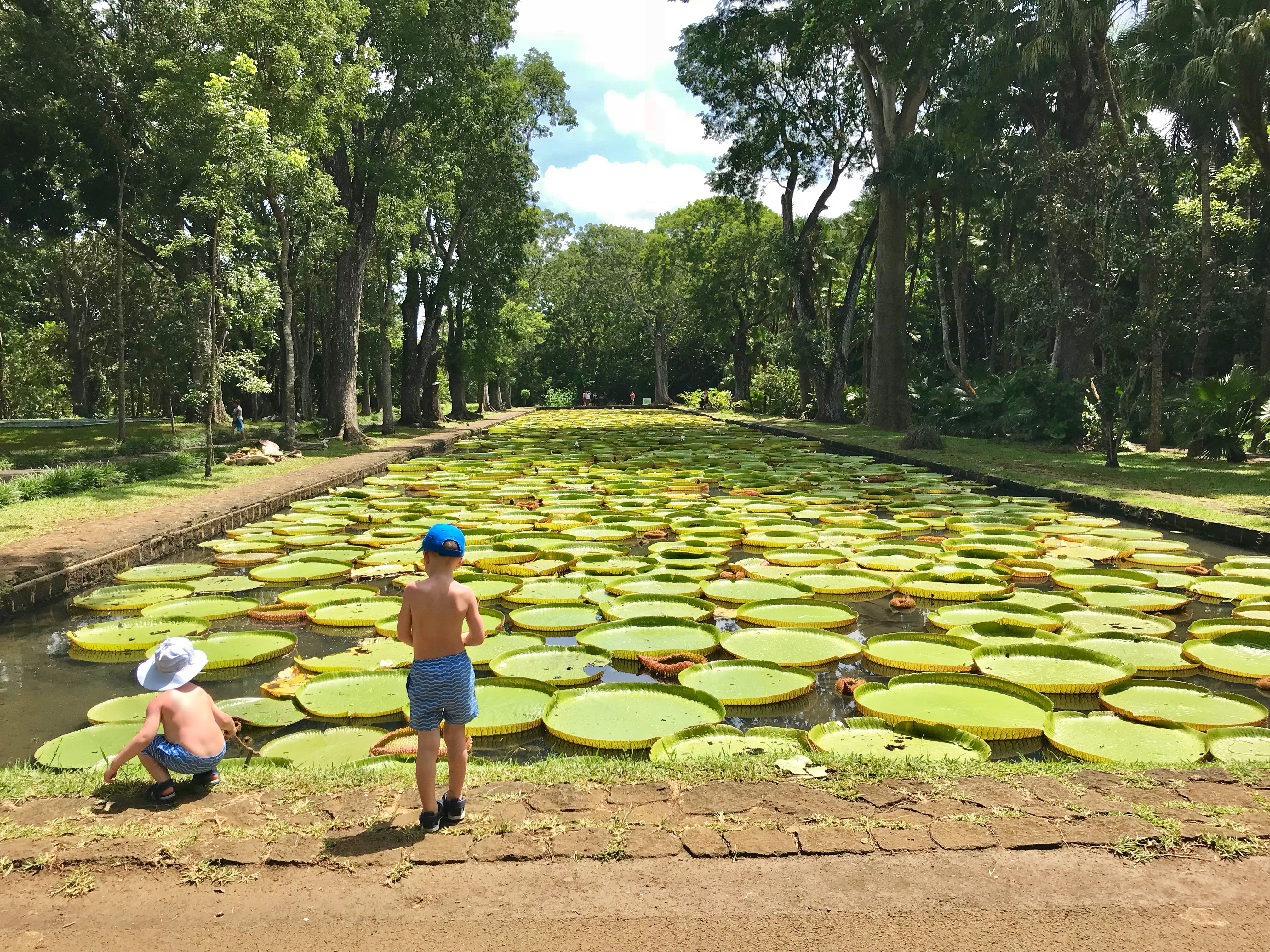 Read more about the park in my article Pamplemousses Botanical Garden
You can also visit the website of the park Pamplemousses Garden
Child friendly beaches in Mauritius
We love Mont Choisy Beach and  Le Morne Beach. The beaches has fine, white sand and the water is turquoise and crystal clear. When we visited these beaches the water temperature was 29 degrees (85 Fahrenheit). Read about our favorite beaches in Mauritius in my article Best beaches in Mauritius with kids.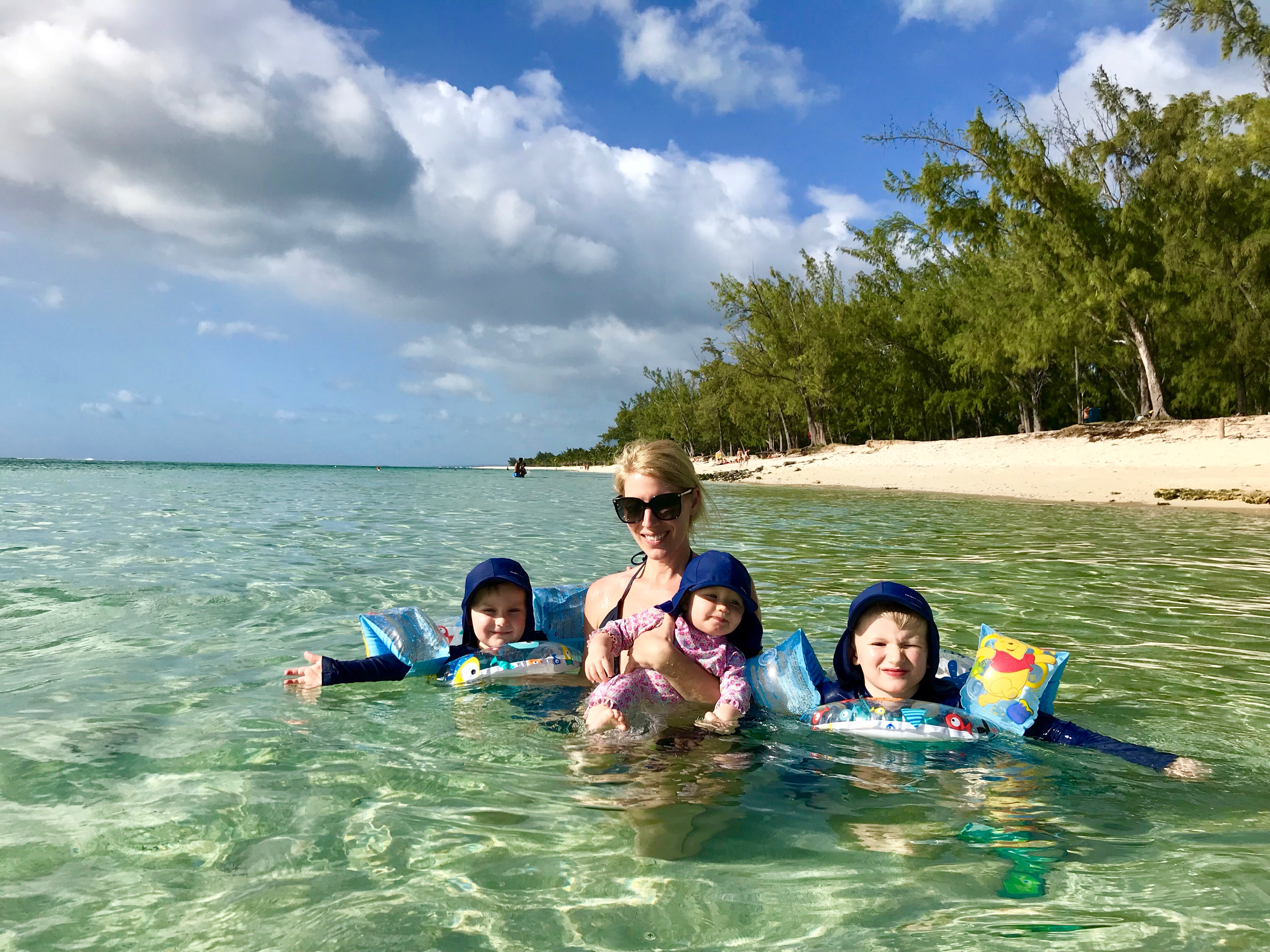 Northern Mauritius
Here you will find the Cap Malheureux Church, a small picturesque church that is well-attended by couples who marry in Mauritius. The beaches here are quite rocky but we found a small bay with incredibly warm water. This excursion can also be combined with a visit to the shopping centre Grand Baie La Croisette because it is close by.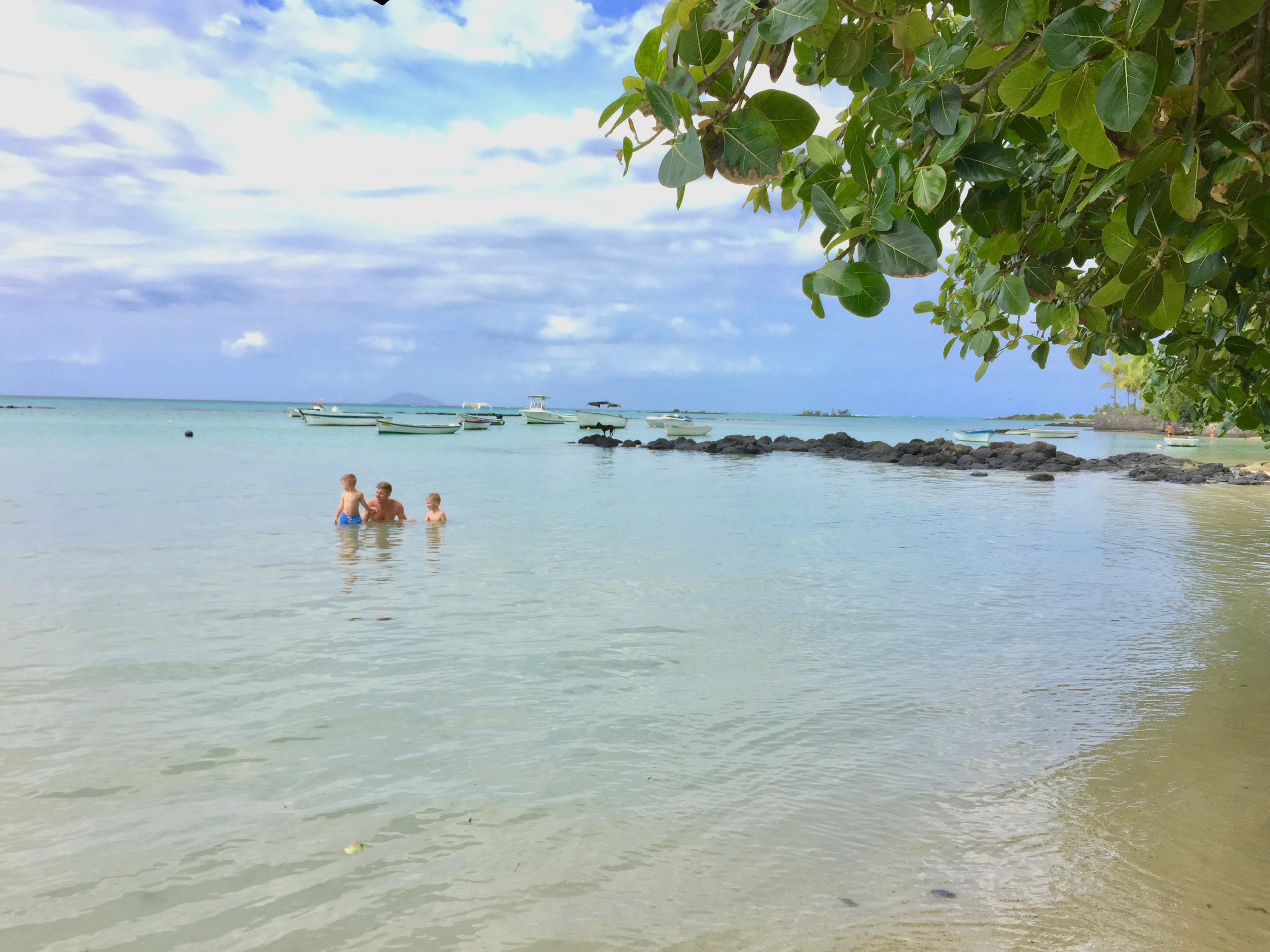 More excursions in Mauritius you can do with kids
Here are some more tips with excursions that we didn't have time to do during our vacation. They are on our list for our next visit to Mauritius.
La Vanille Nature Park
This is a beautiful park looking like a rainforest. Here you can among other things view giant turtles, crocodiles, bats, butterfly museum, a small aquarium, fossil museum etc. The park also has the world's largest breeding centre of the Aldabra Turtle, which has long been extinct in Mauritius. Link to the home page La Vanille Nature Park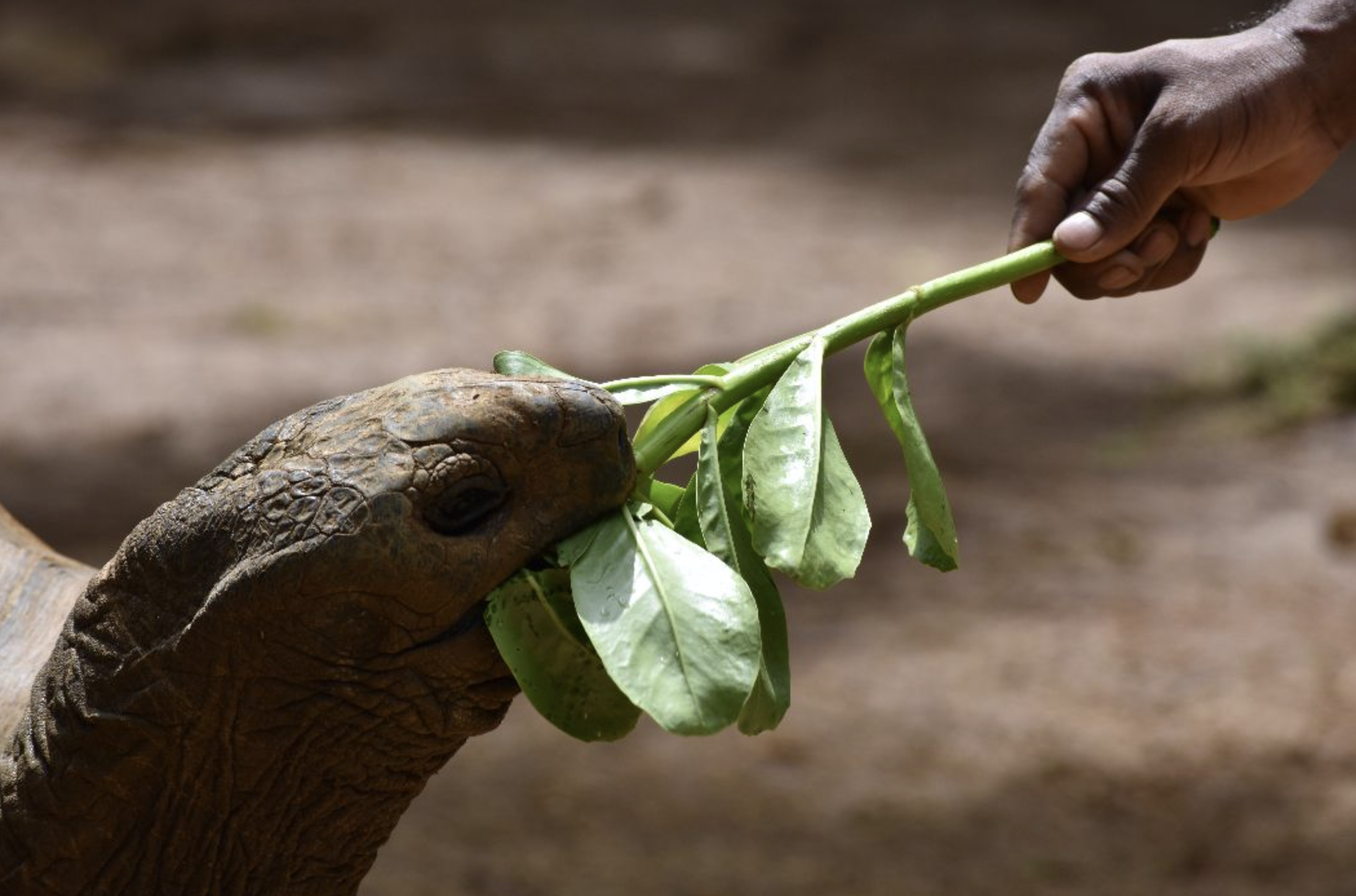 Casela Nature Park
The park is a haven for both indigenous and exotic species. This zoo has activities for all ages. Safari, Bird Park and adventure area with quad bikes, zip-line and climbing wall are some attractions in the park. You can come the lions and tigers really close in a safari jeep. Don't miss to feed the giraffes. Here you will also find an exciting playground for younger children. Spend a full day here since the park has a lot to offer. Link to the site Casela Nature Park.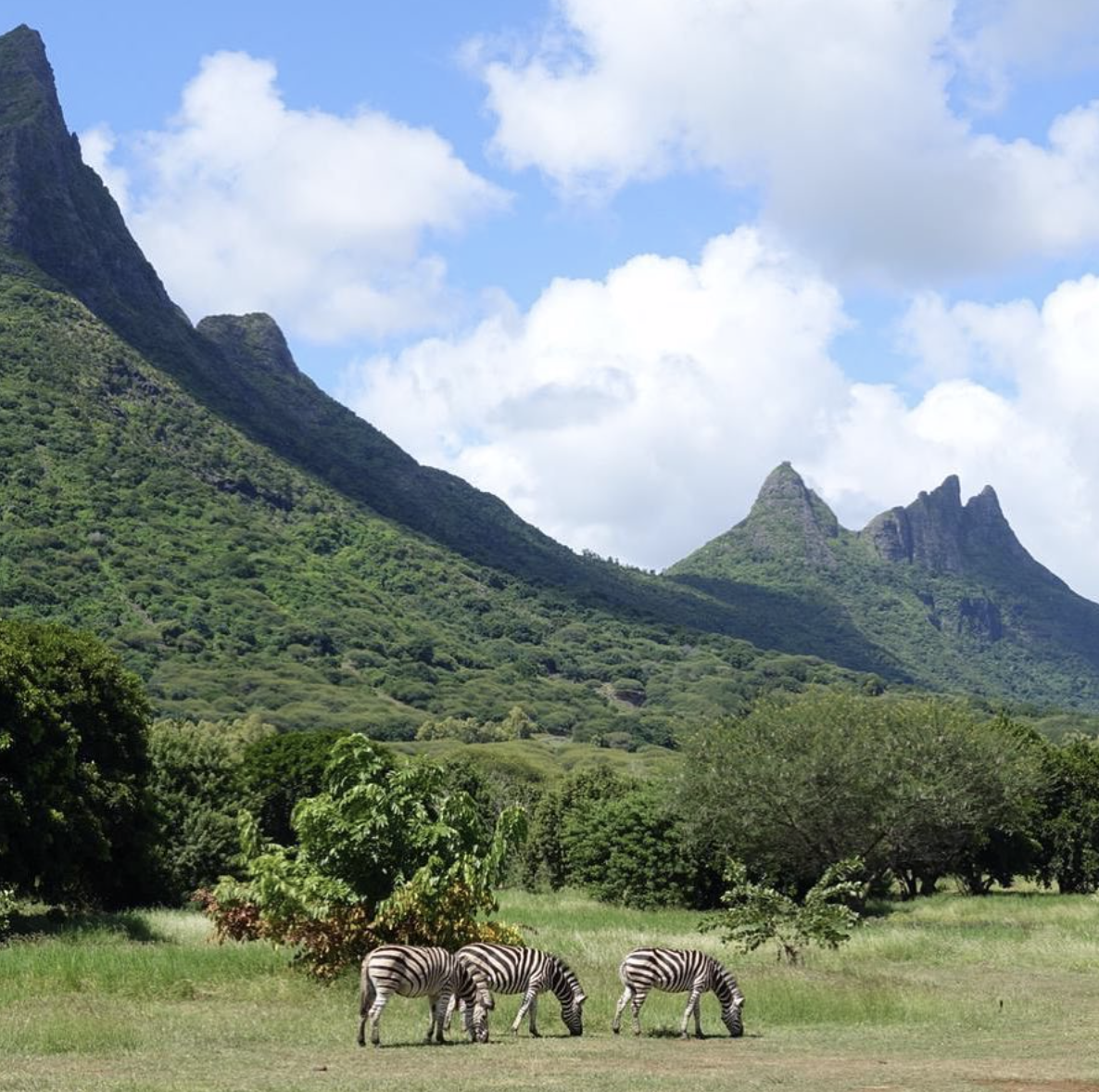 Ile Aux Cerf – Paradise Island
On the east side of Mauritius, about 20 minutes by boat from the mainland lies the small paradise island Ile Aux Cerf. Many think this is the most beautiful island they´ve ever seen while other think it is too exploited. If you go here you should walk a small distance from where the boats arrive. There you will probably find a quiet beach where you almost can be alone and swim in the warm, crystal clear water. The sand is white and the water is shallow, which is perfect for children. However, bring bathing shoes since there can be sea urchins in some places. If you are adventurous, there are various water sports to try.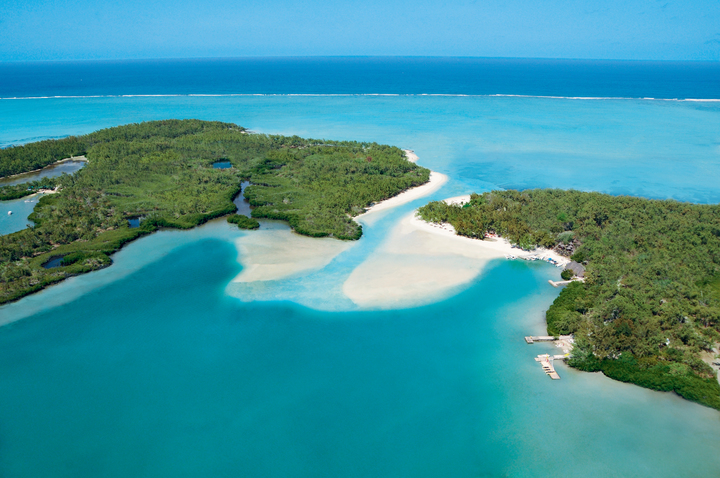 Grand Bassin – Hindu place
Or Ganga Talao as it is also known as, is considered the most sacred Hindu place to visit in Mauritius. Here is a crater lake, located in the mountains in the heart of Mauritius. The lake is sacred to the Indian part of the population in Mauritius and the lake is full of eels. You are greeted by a huge statue of the Indian god Shiva when you approach the area. Just beside the lake you will find a temple you are welcome to visit, remove your shoes before you go in. It is free to visit the site but donations are gratefully received to cover the cost of maintenance of the lake and the temple. Parking facilities and toilets are available.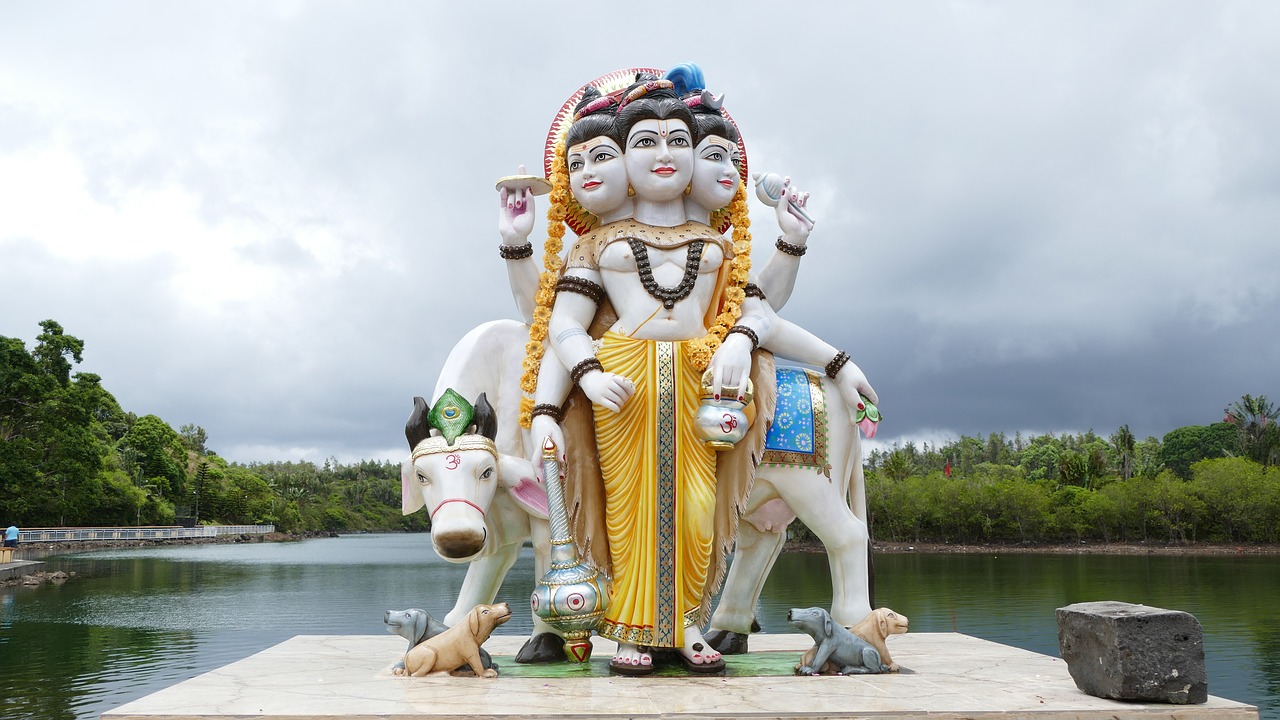 Bazaar Port Louis
An exciting excursion on your holiday is to visit the famous market in the capital Port Louis. The market are open every day from 6:00 am. Come here early if you want to stroll around in peace and quiet because the market fills up quickly with many people. Both locals and tourists are bargain intensively on all sorts of things, such as spices, clothes, tropical fruits and souvenirs.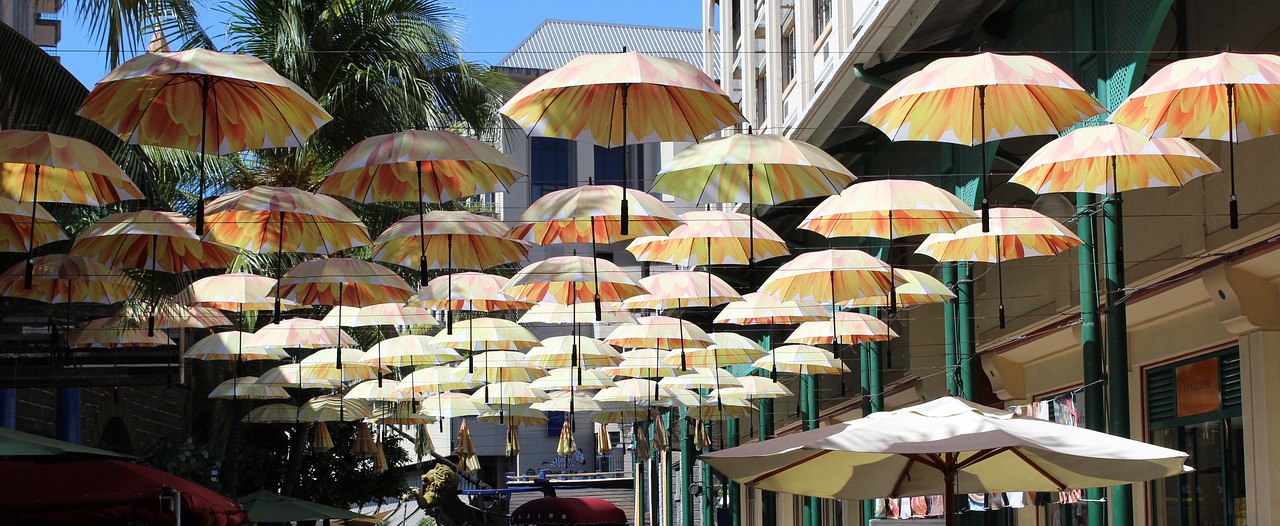 Excursions that are more suitable for older children:
National Park Black River Gorges
This is a very beautiful national park where you can hike in dense vegetation. The park is located on a plateau centrally on the island. Because it is high up, the temperature is slightly lower here. Unfortunately, it is not possible to buy food and drinks in the park, so be prepared with food and lots of drinking water for your adventure in the jungle. The park has several hiking trails with varying levels. Plan your tour carefully before you leave. Pack a lot of drinking water, binoculars, mosquito repellents and comfortable shoes with good grip.
Chamarel
Chamarel is a small village in the southwest side of Mauritius. Here one can visit the Seven Coloured Earth, an area of volcanic ash that shifts in different shades from red, orange and purple. You will also find the famous Cascade Chamarel waterfall. This is Mauritius highest waterfall with a height of 100 meters.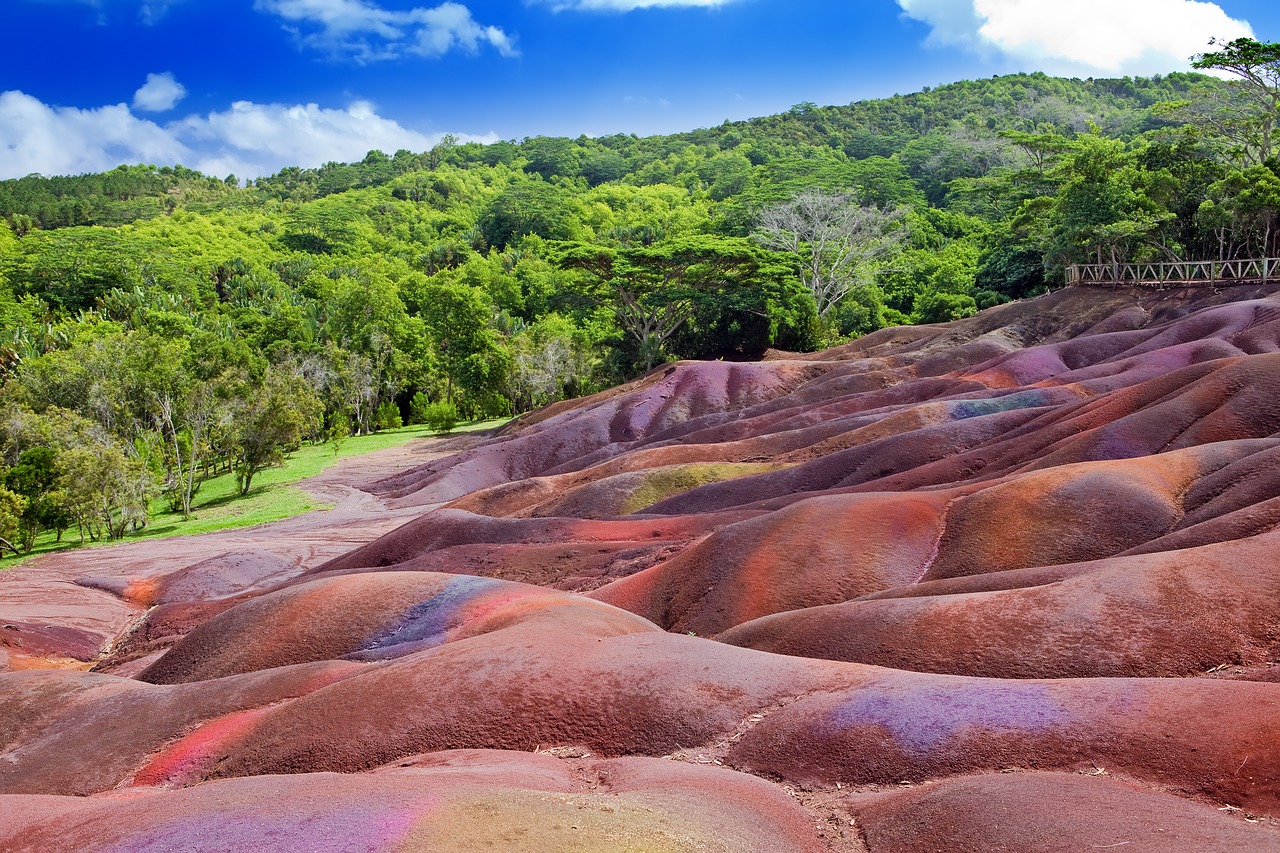 Gabriel Island
Gabriel Island is a real paradise island north of Mauritius with pristine white sandy beaches and crystal clear turquoise waters. If you are looking for relaxation and want to be taken care of by dedicated staff, Gabriel Island is something for you.
However, I do not recommend this trip to families with young children. It takes 1.5-2 h to get here with a catamaran cruise from Grand Baie. The boat goes back in the afternoon so you can not decide yourself when to go back. The island has sun loungers and other facilities, such as water sports and massages. Pack your sunscreen, sun hat, T-shirt and swimwear.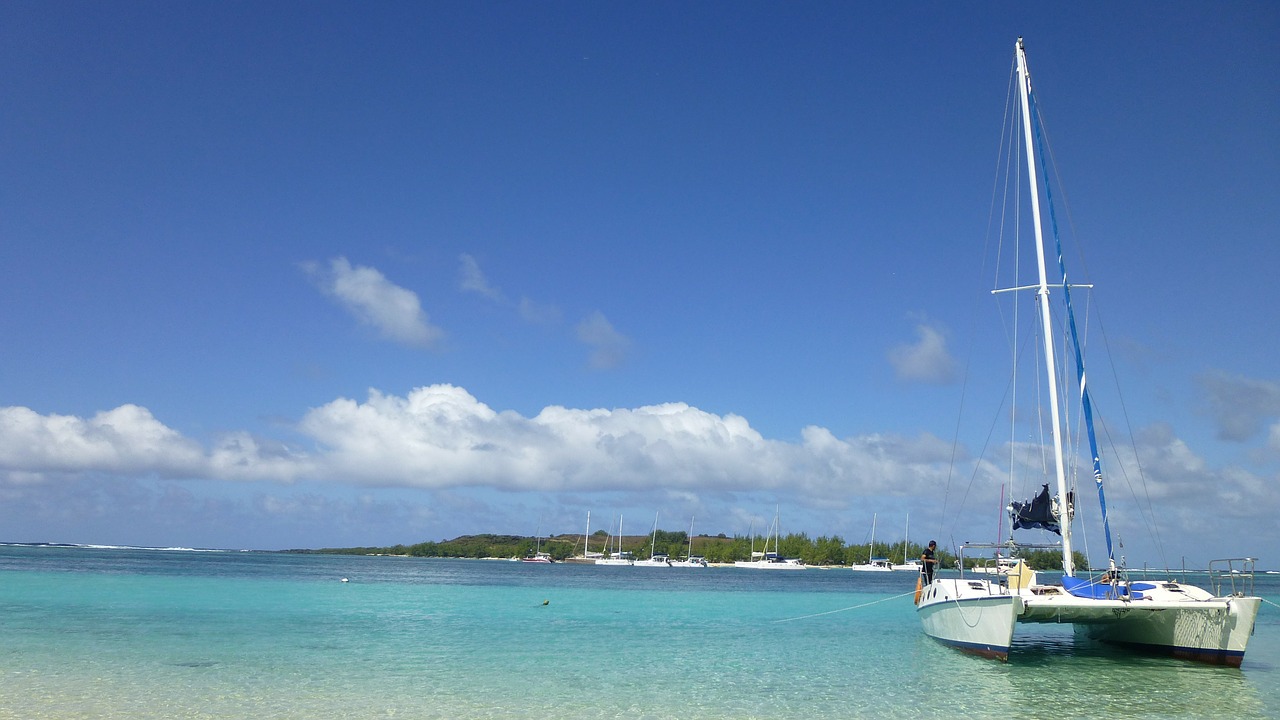 Trou Aux Cerfs
Trou Aux Cerfs is a volcano in Mauritius. According to the legend, Mauritius was formed by a volcanic eruption under the surface of the water about 10 million years ago. The volcano had its last eruption about 600 000 years ago. Nowadays the site is covered by a lush fauna, the bottom conceals a beautiful lake that you see from above. It most be a fascinating feeling to stand at the edge of the crater and look down and know what incredible forces are hiding beneath the ground. 
Have you ever been to Mauritius? Do you have more tips about excursions in Mauritius with kids?
For more tips about Mauritius read my article Mauritius with children – our best tips