Pamplemousses Botanical Garden in Mauritius is a dream destination for many of the world's scientists because there are a huge variety of tropical plants, many which only can be seen in Mauritius. You will find, among other things, medicinal herbs and 85 different kinds of palm trees here, one which only blooms every forty to sixty year.
The park was built 1767, as a private garden for a French governor, whose residential building also can be seen here. Later, some famous people have been honored to plant trees in the park, among them Indira Gandhi and Nelson Mandela.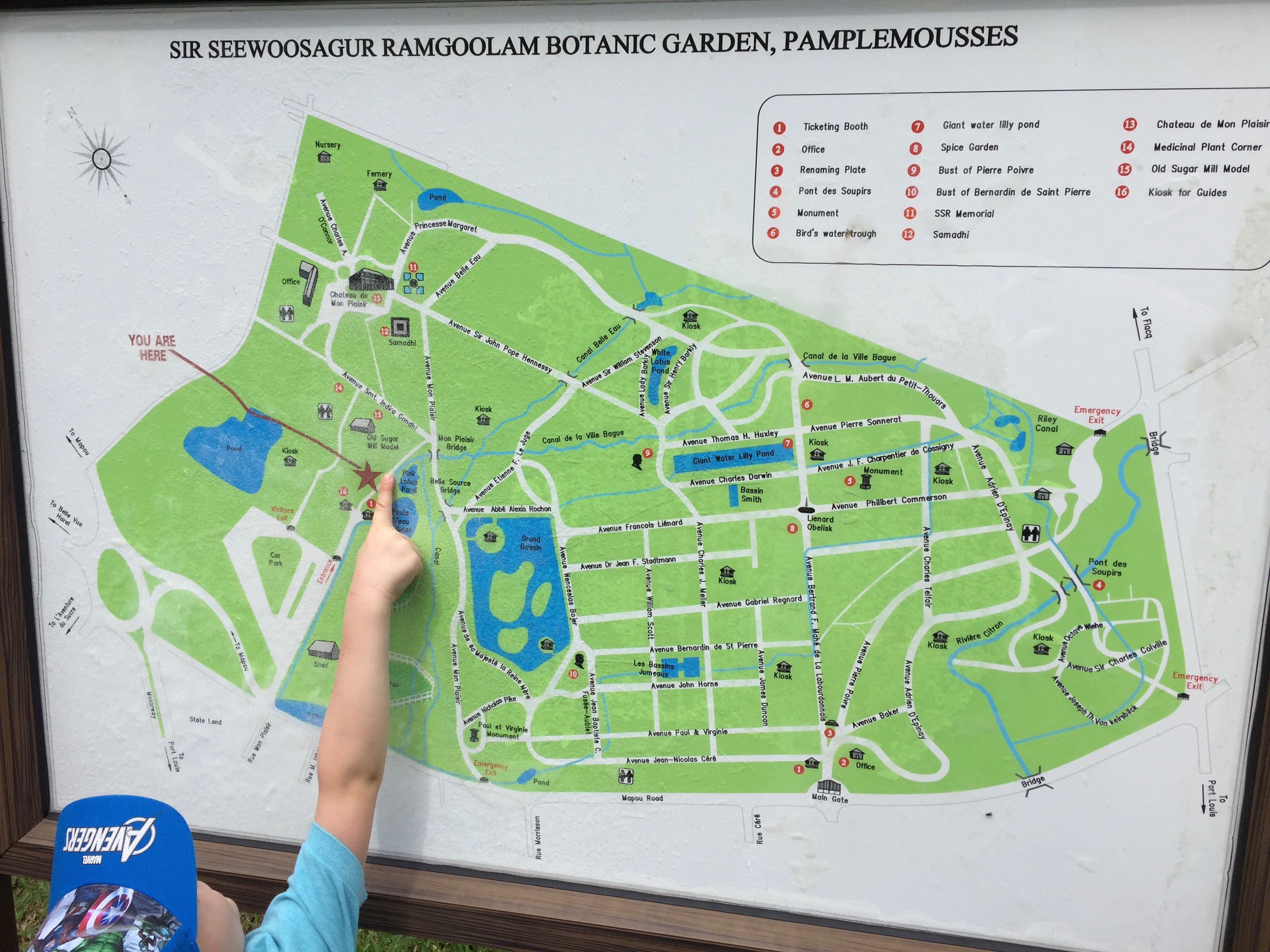 Interesting things in Pamplemousses Botanical Garden
The park is big, so if you want to see the whole park you have to spend a couple of hours here. Our kids liked the pond with orange fish, and the different types of leaves they found on the ground.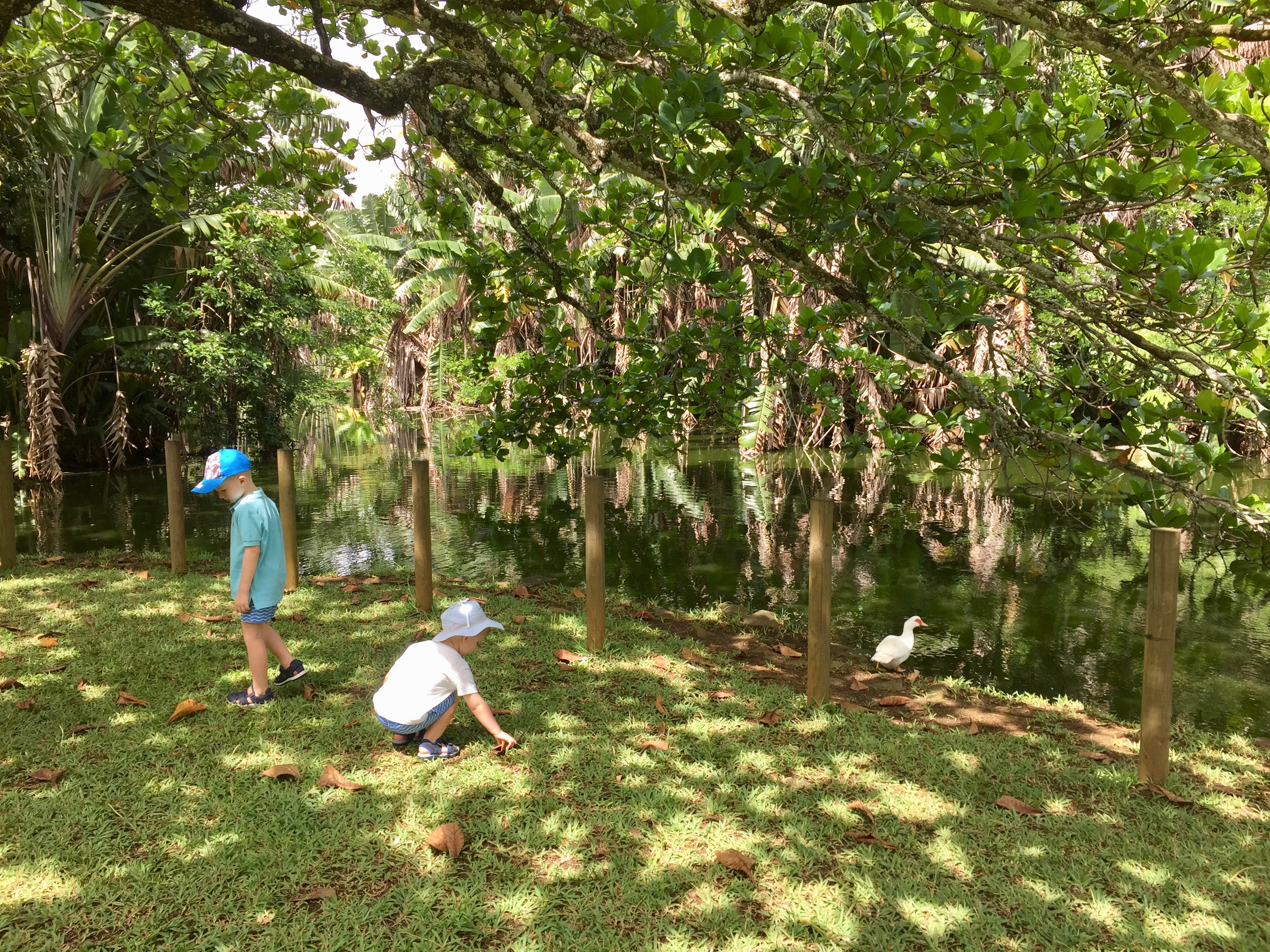 There are giant water lily leaves and beautiful small lake with lotus flowers. Our children were also fascinated by some super-spiky trees that looked very scary.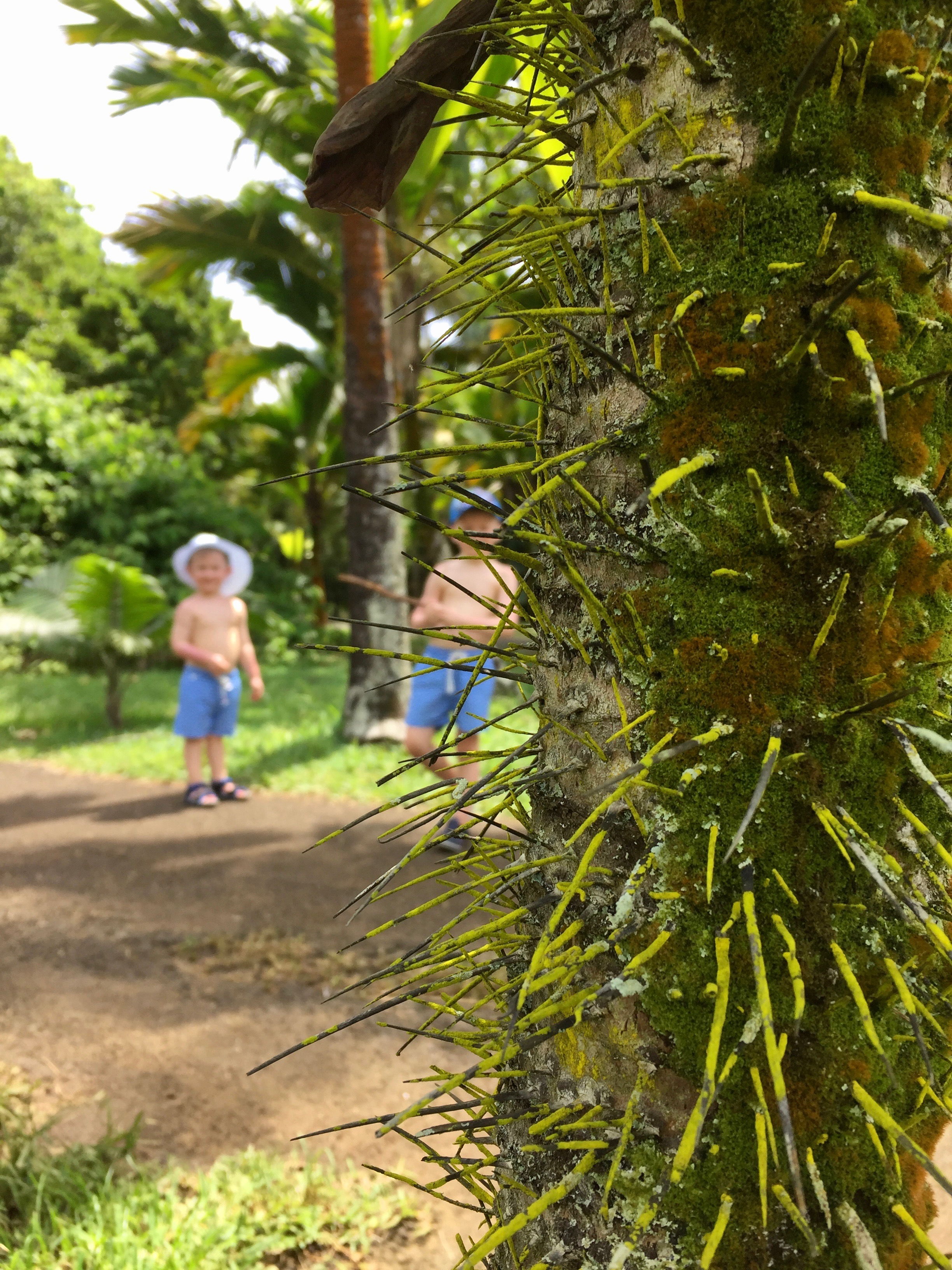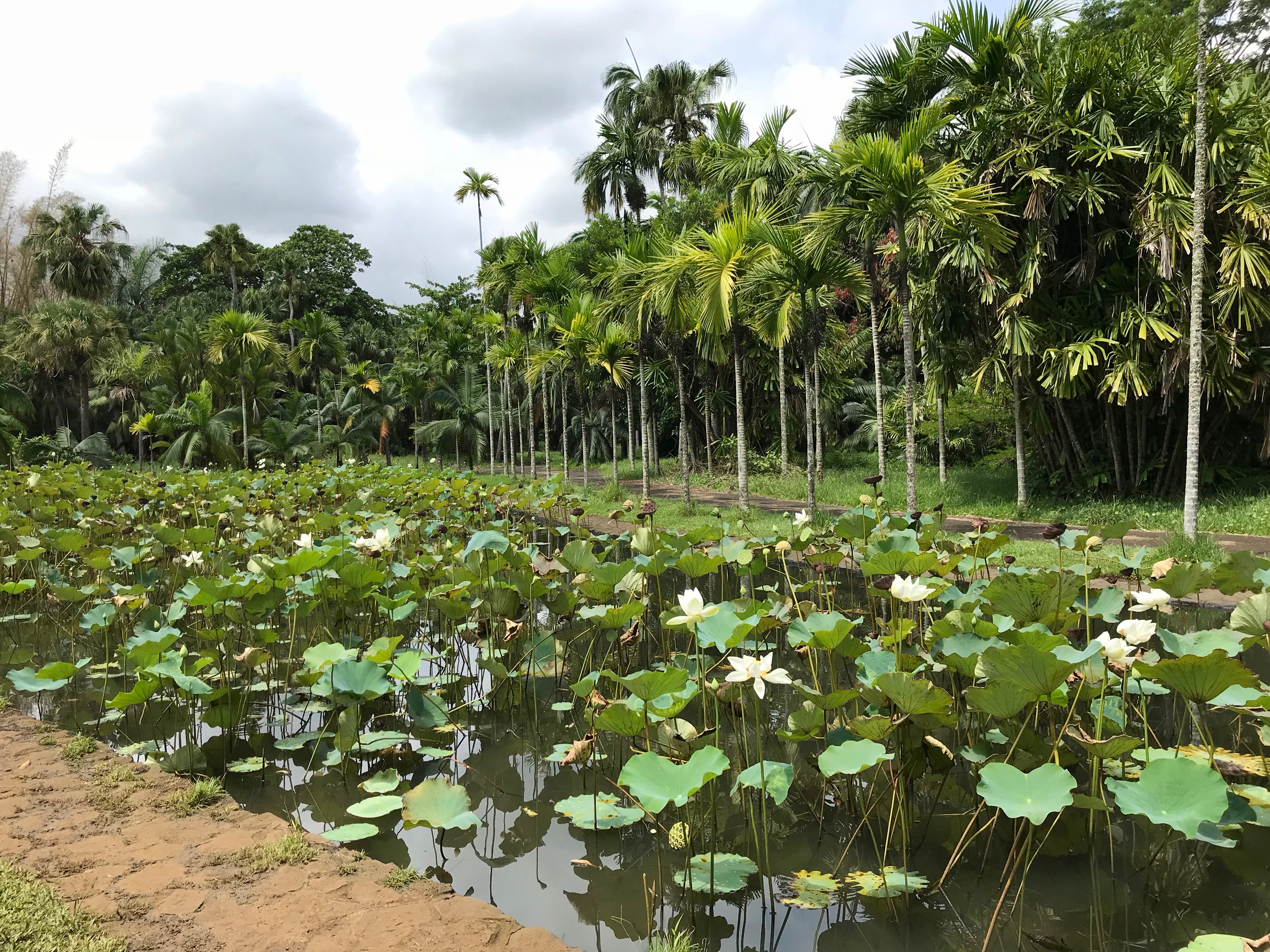 In the park there are also giant tortoises. However, we think it is sad to see these beautiful animals in an enclosure. Except from that we think it is a nice park that is worth a visit if you are in Mauritius. Right now the entrance fee is 8 euro for adult, and free for children under the age of 5. If you pay a little extra you will get a guided tour.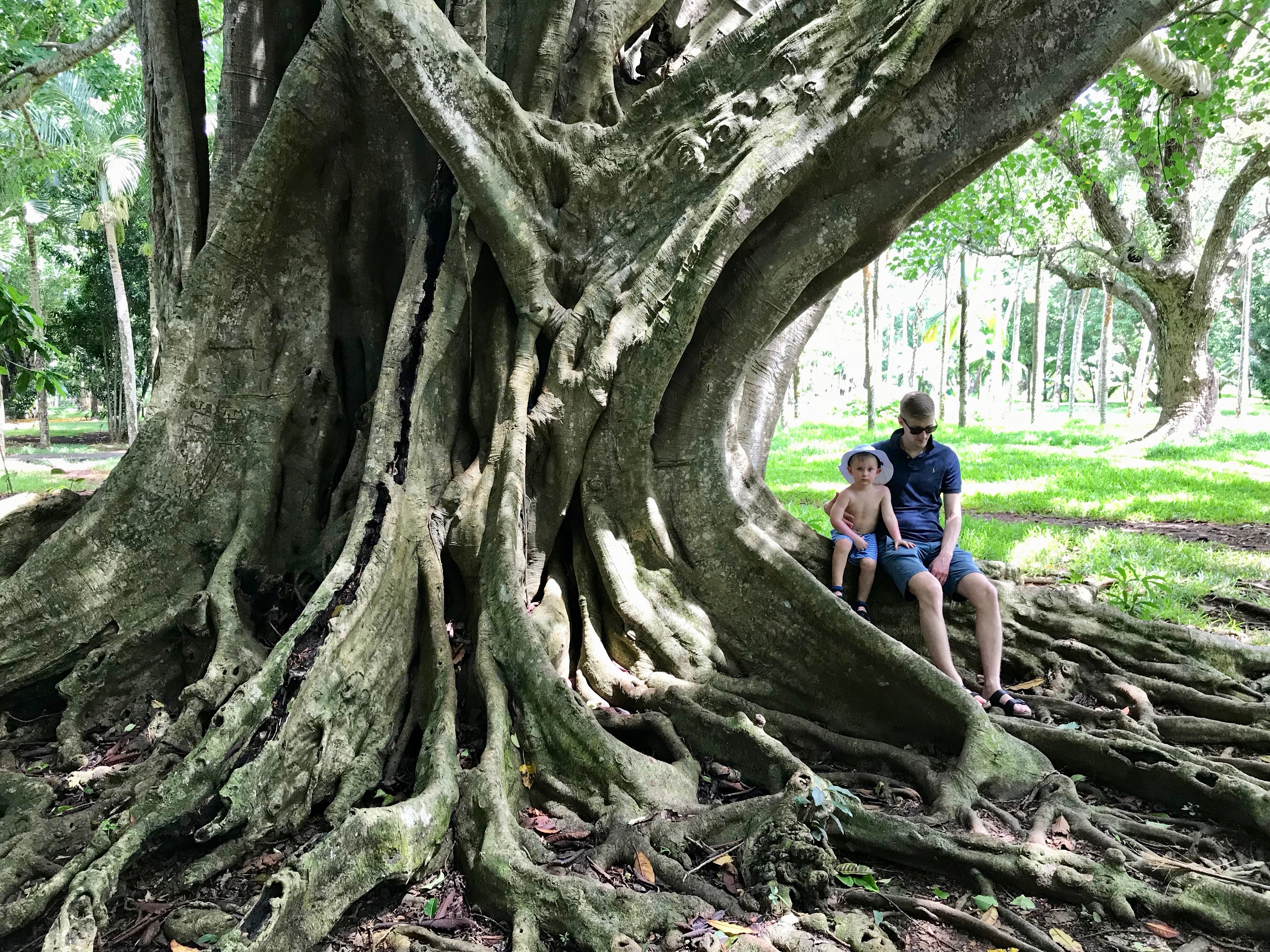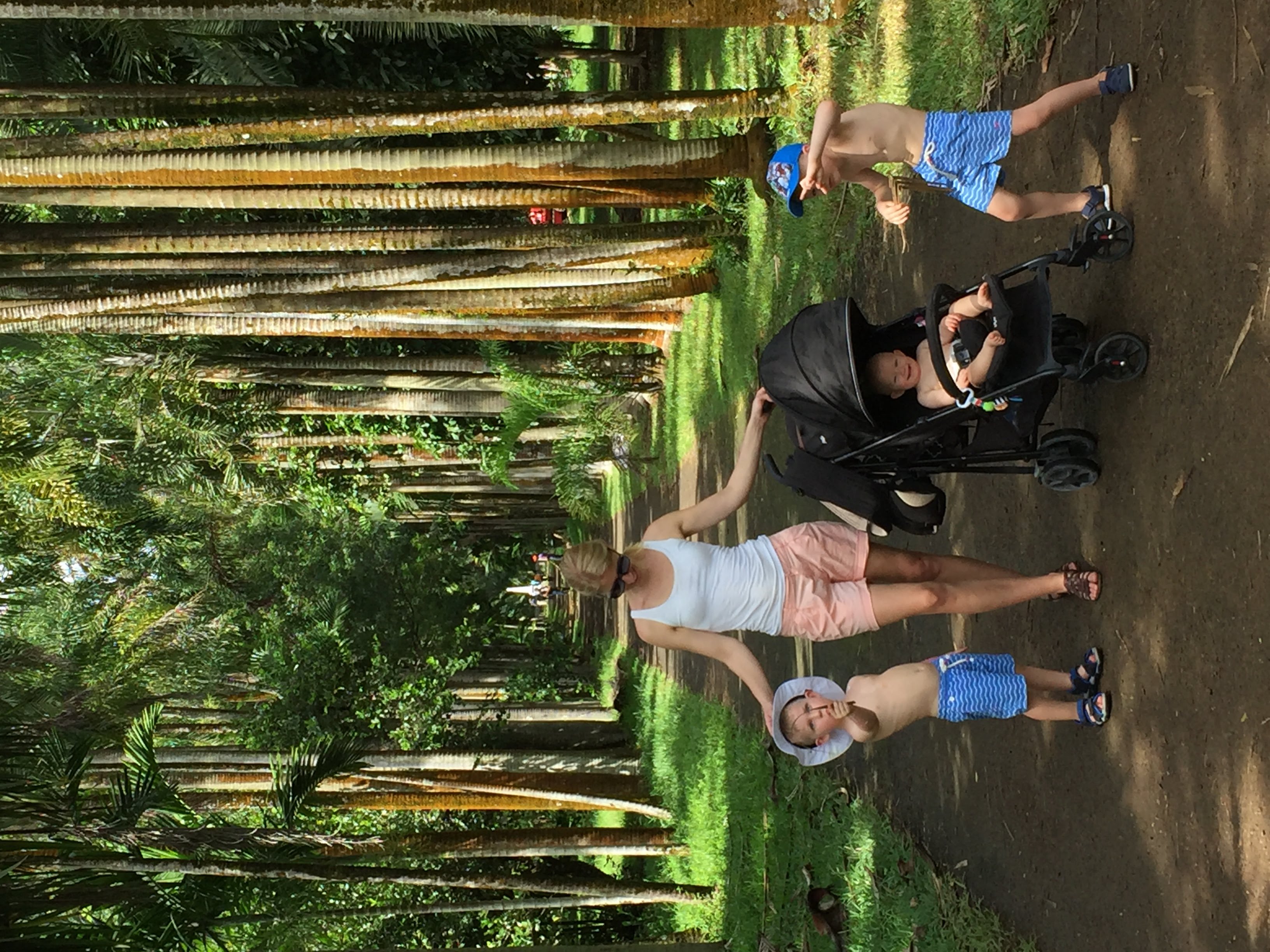 We had a nice time in the park. Just be prepared for the humid and warm climate. Bring a lot of drinking water and wear sunscreen protection.
Read about more child friendly excursions in Mauritius in my article Excursions in Mauritius with children
On the park's website you can read more Pamplemousses garden in Mauritius