Outside the city of Jönköping in Sweden lies the cultural village Åsens Village, where you get an insight into how village life looked like about 100 years ago. We had a wonderful day in the beautiful village and the children got to meet different animals that they happily fed. Here you can walk around on your own in the beautiful landscape or participate in various activities organized all year round.

Old beautiful settlements
All houses are located in their original locations. In the village there are still all the small fence-surrounded fields. The village are run and managed today by the Foundation Culture Reserve Åsens by, with financial support from the Swedish National Heritage Board, Jönköping County and Aneby County.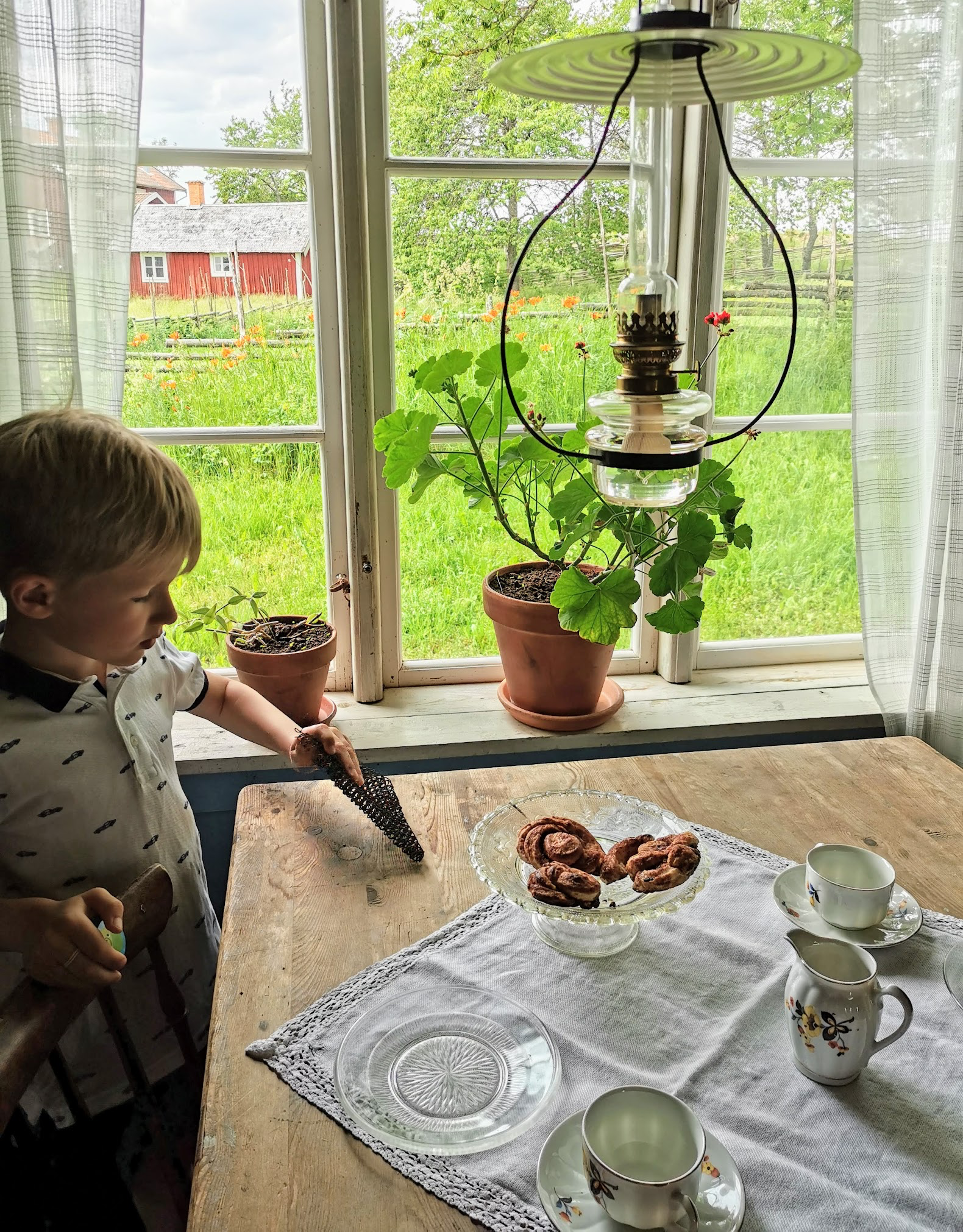 We visited Teklas House, where we can see how the woman Tekla lived 100 years ago. Teklas House is set up in the condition Tekla left it 1989, without electricity and water and with original  interior and furnitures.
The animals in the village
The children were of course very interested in the animals. In Åsens village there is today a selection of native breed all more or less endangered cows, pigs, sheep, hens, goats, rabbits. You can also ride a horse carriage on the small roads around Åsens village and enjoy the beautiful landscape.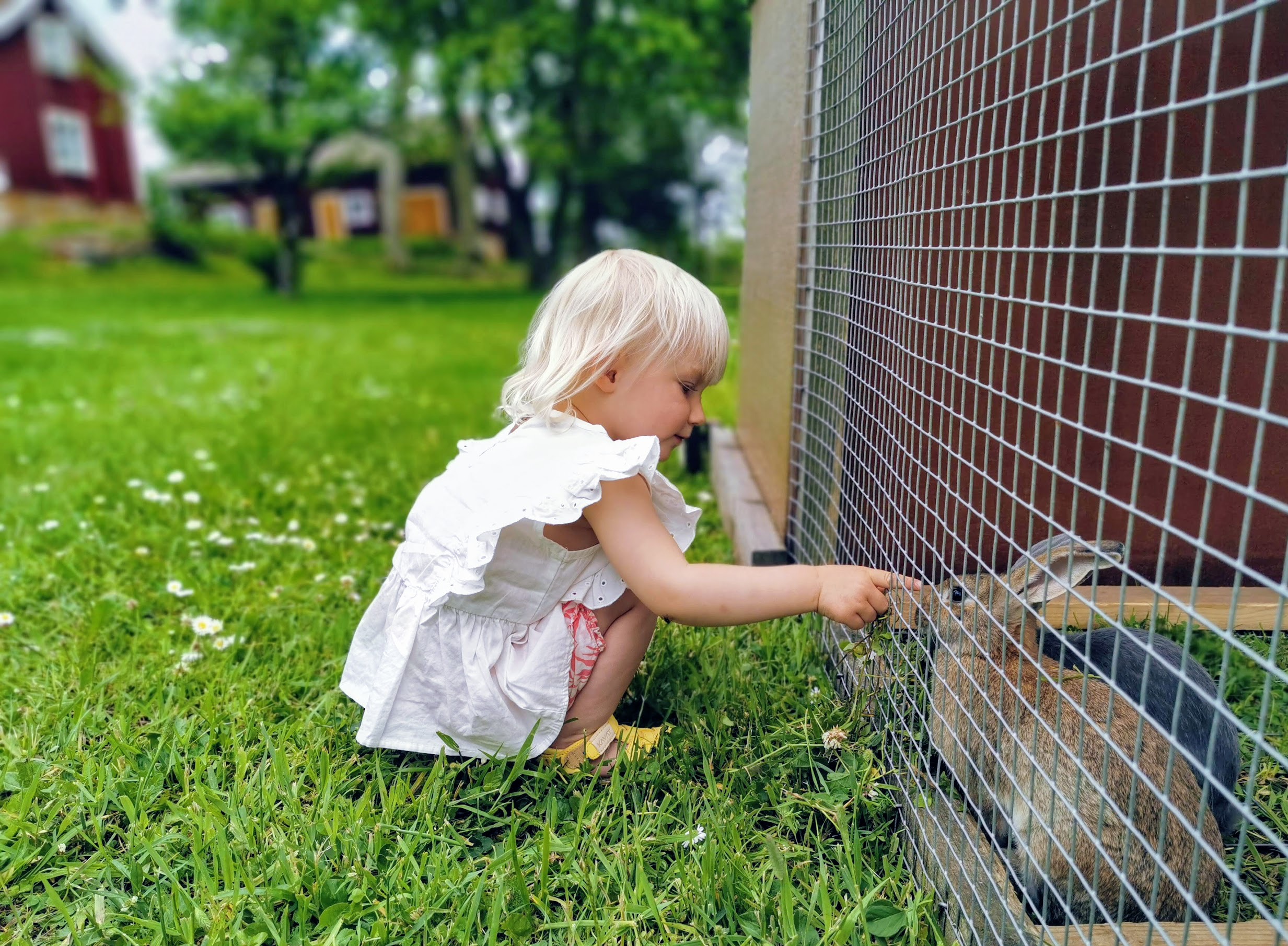 Åsens Gårdsmuseum
At the Farm museum there are old tools for agriculture that were previously used in the village. Here you get an understanding of the heavy, hard work that the villagers had in the past. There is also a "play-barn" that our children appreciated a lot.



The shop and the café
The cosy shop sells beautiful toys and handicrafts, and more. Wilhelm and Hjalmar got their own wood-JoJo and Judith got a small purse. Here we also enjoyed homemade pastries.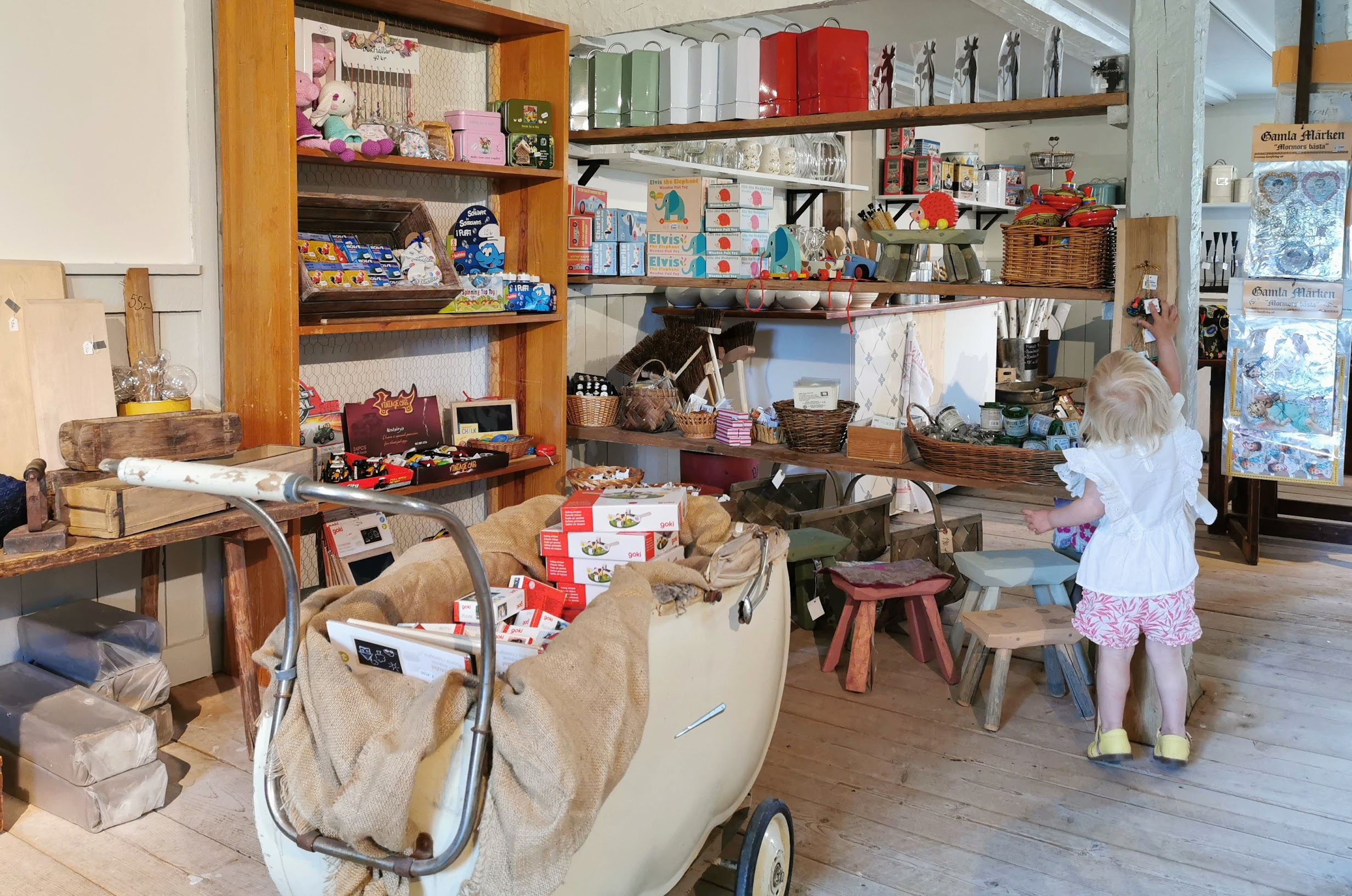 Thank you for this time. See you soon again!
Visit Åsens by website for information about activities and opening hours for the shop and café.