Here I have listed the best beaches in Mauritius with kids
1. Mont Choisy Beach
Long and wonderful beach perfect for children families. White sand without a lot of corals that heart the feet. More people in the weekend since it is a popular beach among locals which create a nice and welcoming atmosphere. Easy access to the surrounding facilities such as public toilet, food stalls and restaurants. Here you find shades under the trees and it is a calm and beautiful beach. We think this is one of the best beaches in Mauritius with kids.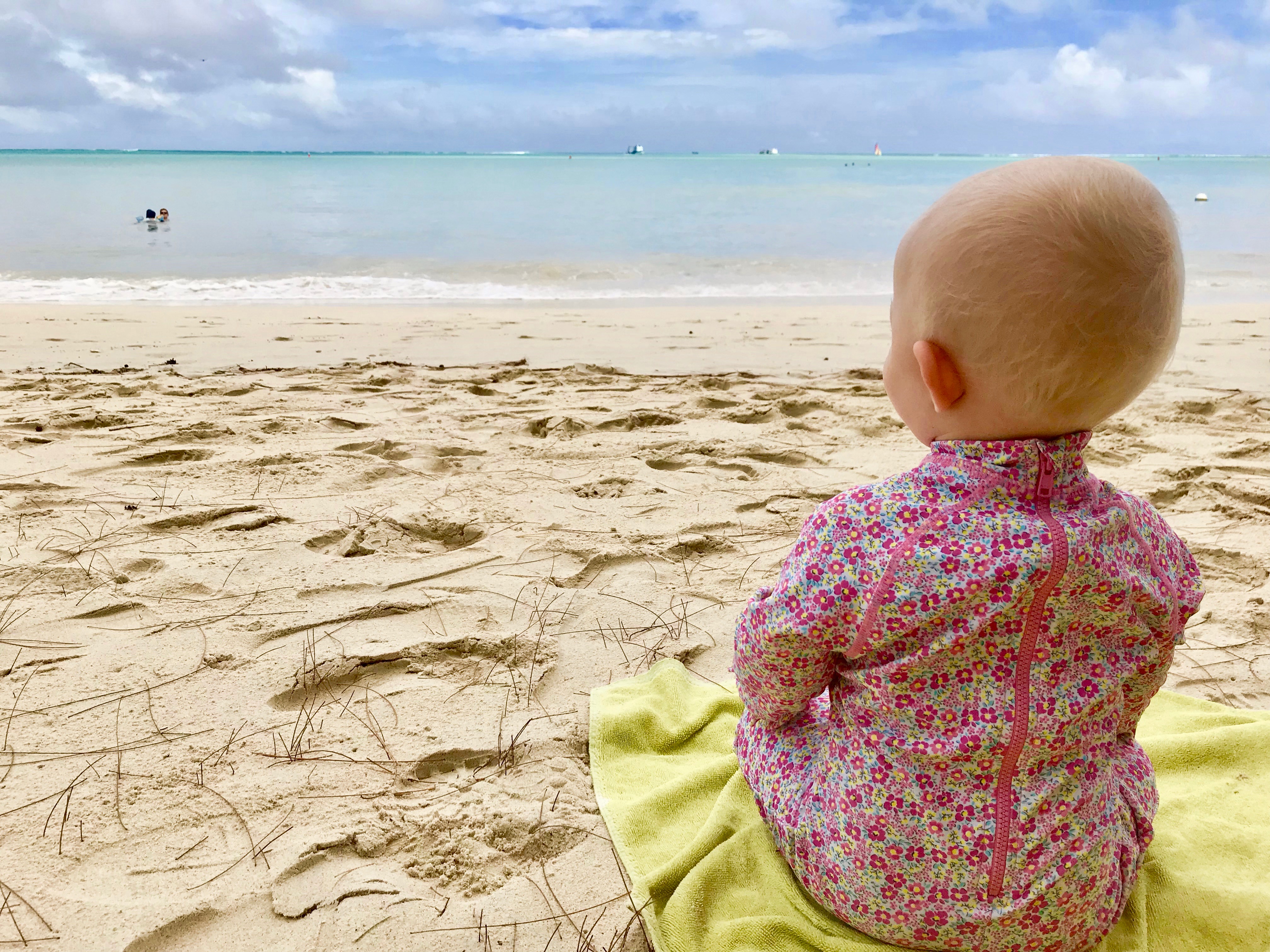 2. Le Morne Beach
Le Morne Beach is located on a peninsula on the southwestern part of Mauritius. The beach has fine, white sand and the water is turquoise and crystal clear. The beach is long and the water temperature was 29 degrees Celsius (84 Fahrenheit) when we were there in March.
50 meters out from the beach you have nice snorkeling. At the beach there are trees were you find shade. The beach is next to Mauritius's highest mountain, Le Morne. Le Morne Village is a 15-minute walk from the beach. It is a small village with a few shops and a restaurant. 
Sometimes it can be a bit windy here which is appreciated by windsurfers. But the water was perfect for children when we were there.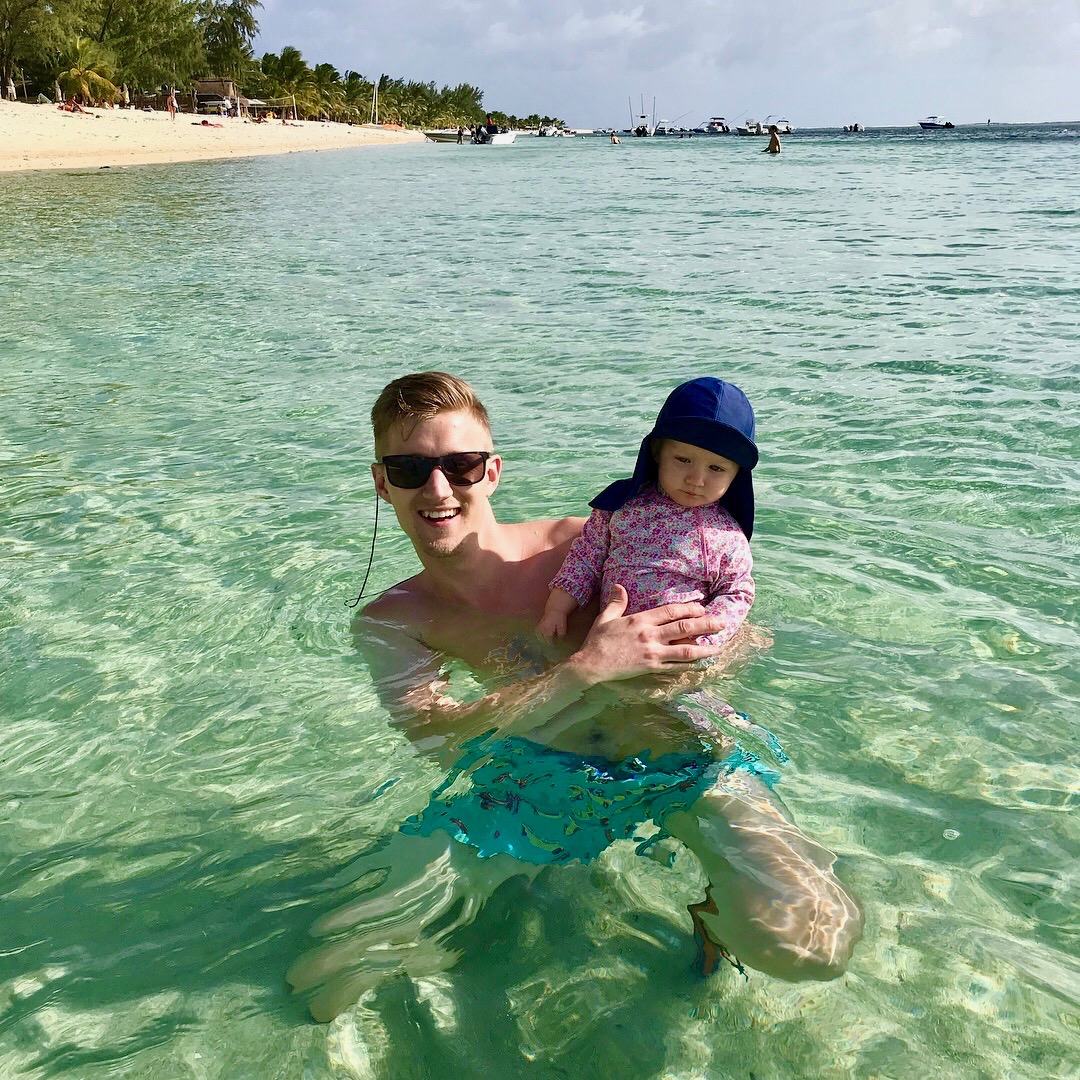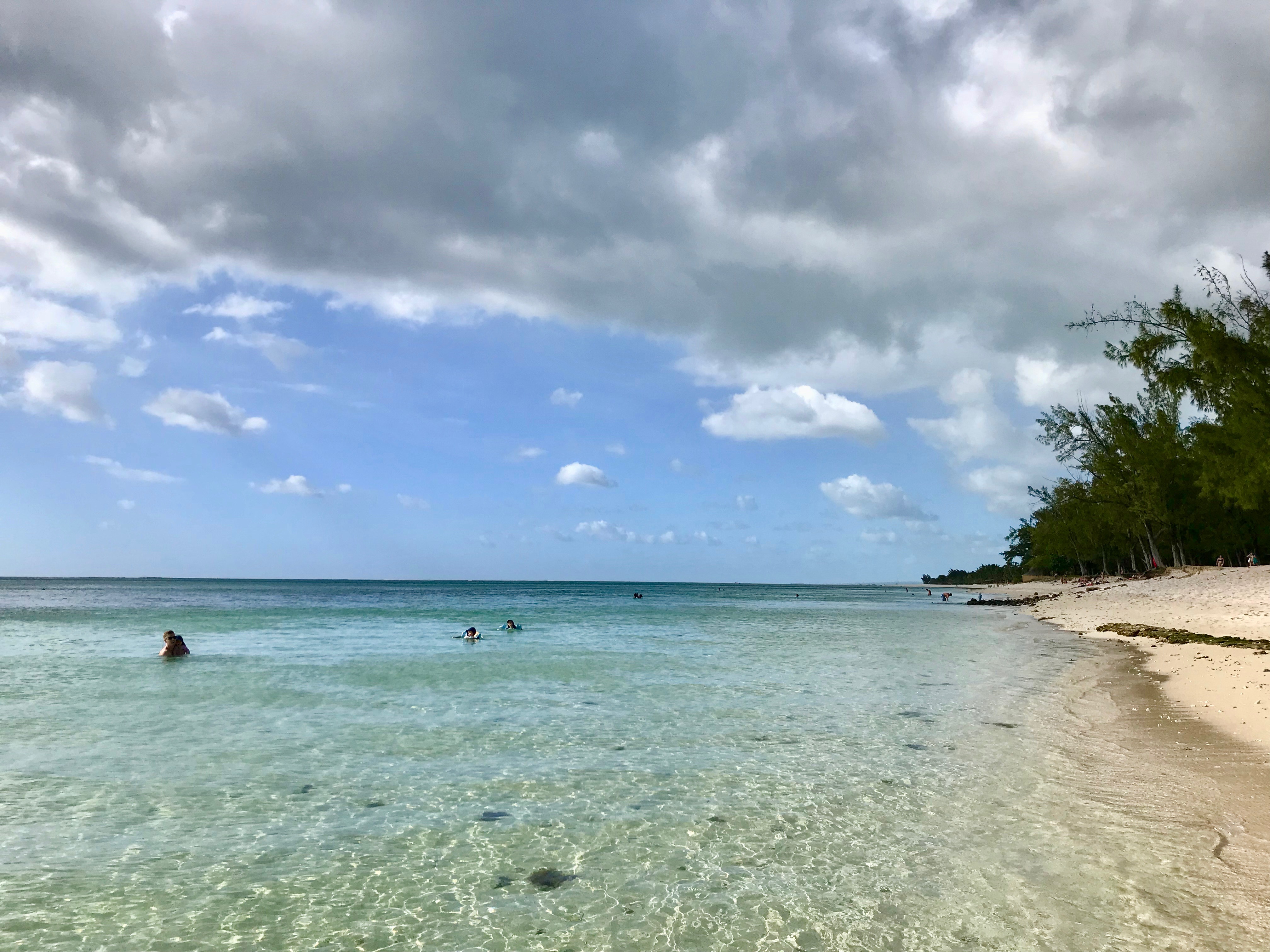 3. Flic n Flac beach
You can combine Le Morne beach with Mauritius longest beach Flic n Flac. This is a popular beach among children families since it´s more facilitation here. The exploitation has come a bit longer here with restaurants, exchange offices and souvenir shops. However, it is calmer Flic n Flac than in Grand Baie which is even more exploited.
Mauritius have many more beautiful beaches to discover. Just remember to not throw anything on the ground or in the water. Respect the nature.
If you want more tips about excursions in Mauritius, read my article Excursions in Mauritius with children