A 15 minute drive from Kolmården Zoo, you'll find this gorgeous hotel that previously was the summer residence of the Swedish royalty. The small road up to the hotel is dressed in greenery, which almost gives a feeling of entering another era. Suddenly the beautiful Villa Fridhem Hotel shows up with its adorable park and garden overlooking the Bråviken water.
At least once every year we stay at Villa Fridhem. This time we are staying at the hotel because of a visit to Kolmården Zoo. The hotel offers an extra flavor on the excursion. Families with children feel very welcome here.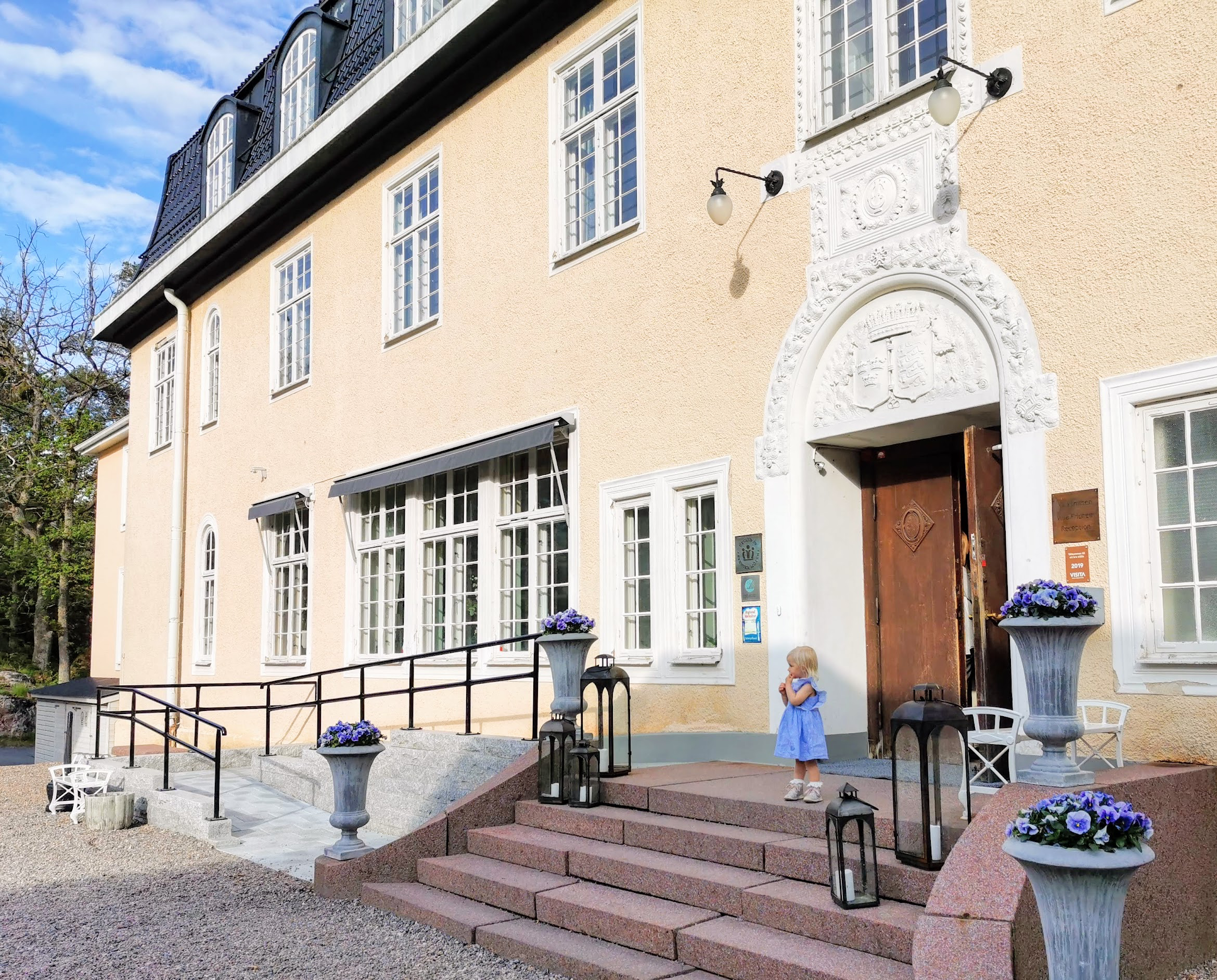 Rooms at Villa Fridhem Hotel
Most of the rooms at Villa Fridhem are located in two modern wings opposite the main building. The wings is tied together with the wonderful pool and relaxation area, which is a very appreciated feature of the stay.
Our family room is located on the ground floor with its own patio facing the inner courtyard. This makes it easy for a family with children to watch their kids when the play outside. In the family room there is a double bed and two Murphy beds for the children. Judith sleeps between me and John in the double bed. Of course there is also a nice and clean bathroom.
Outside our room is a lovely outdoor lounge where you can sit down and take something to drink while the children play in the sandbox next to you. Once again we can see that children are more than welcome at the hotel and the staff do everything to make things easier for the family.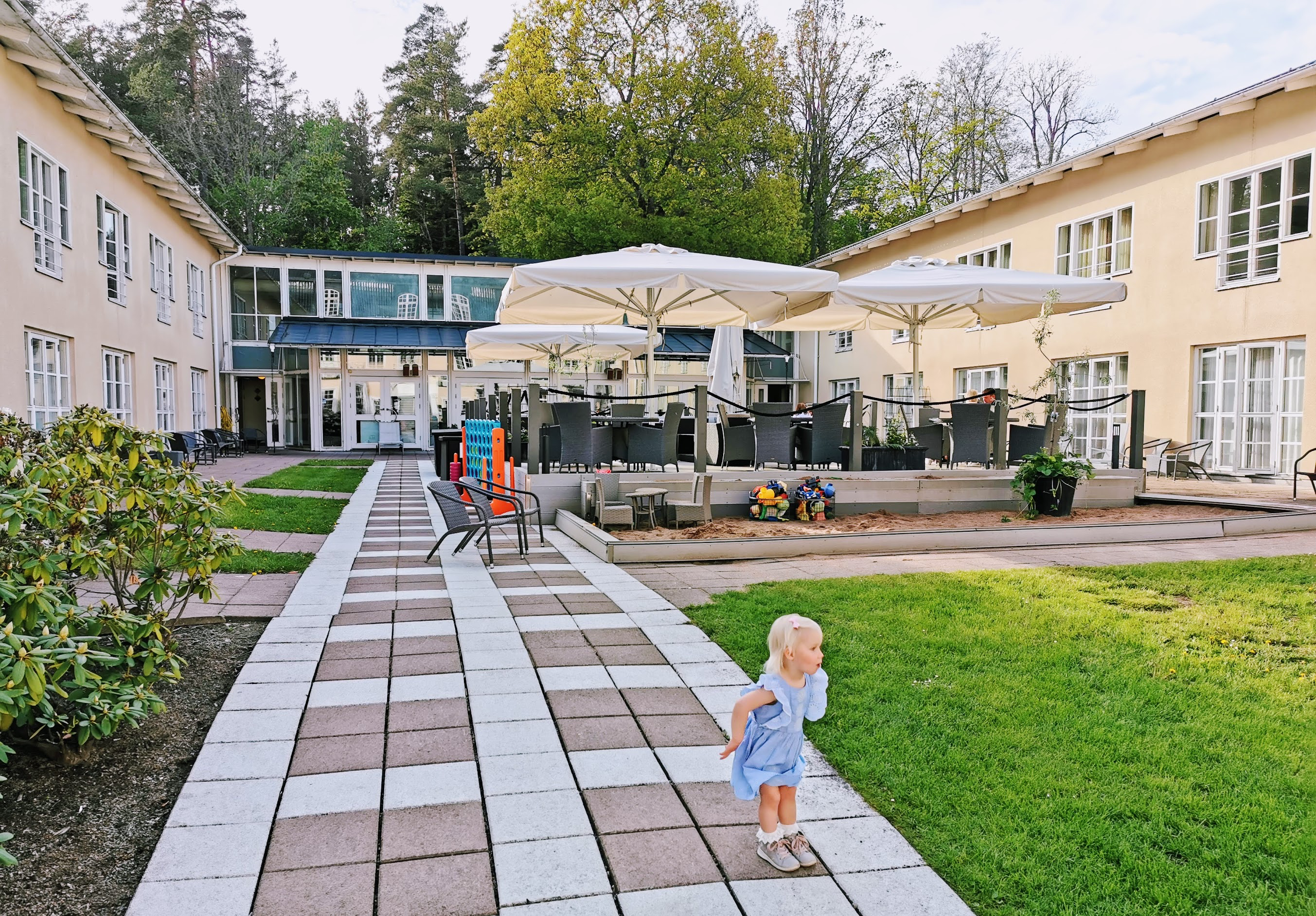 Playroom, pool and green area at Villa Fridhem Hotel
The children will happily spend time in the large, beautiful playroom one floor up from our family room. Here you can play board games, draw, lie in the cozy cushions and read a book, play in the toy kitchen and much more. There is also a room for older children and adults, where you can play billiards, football and dart.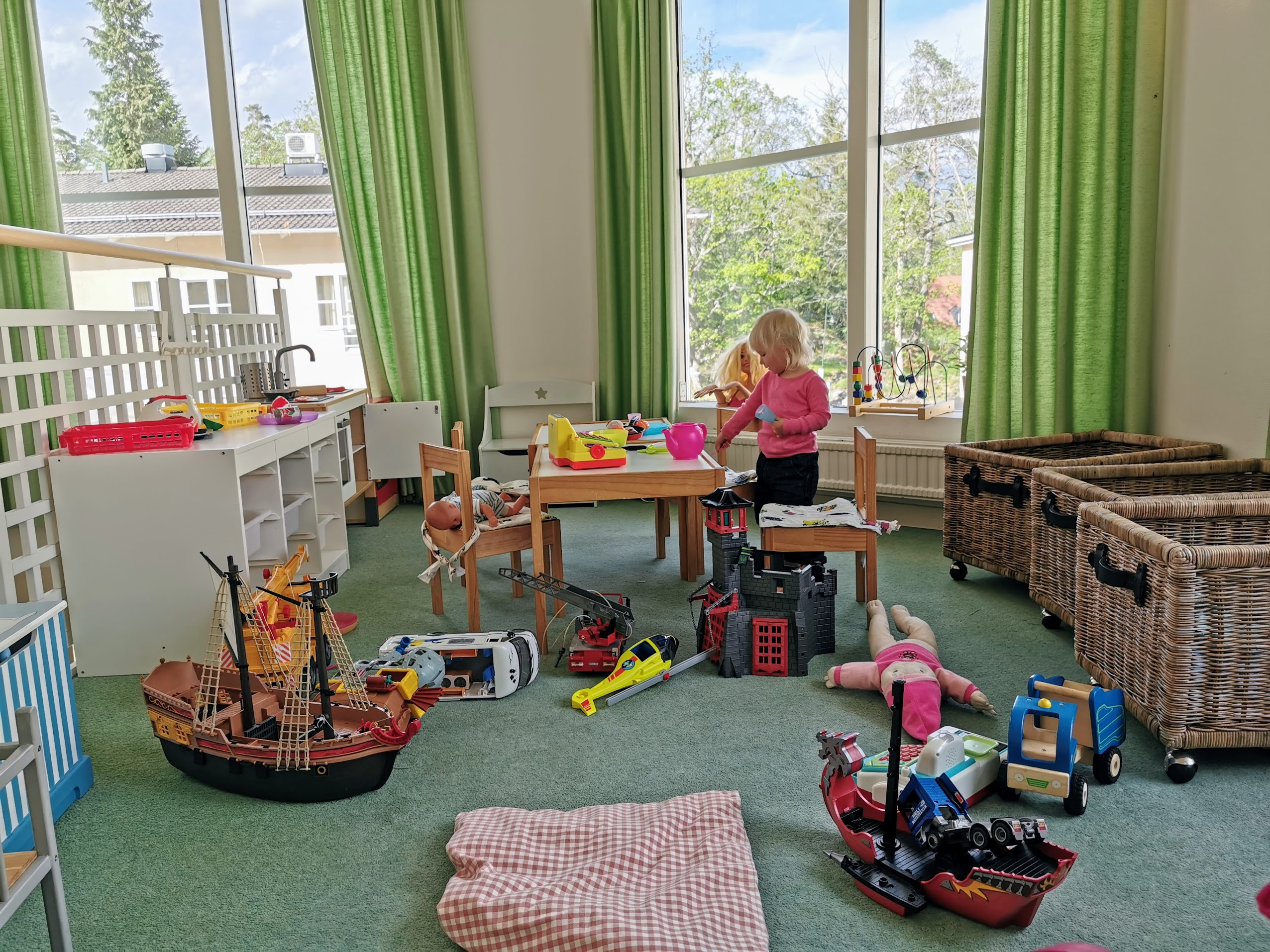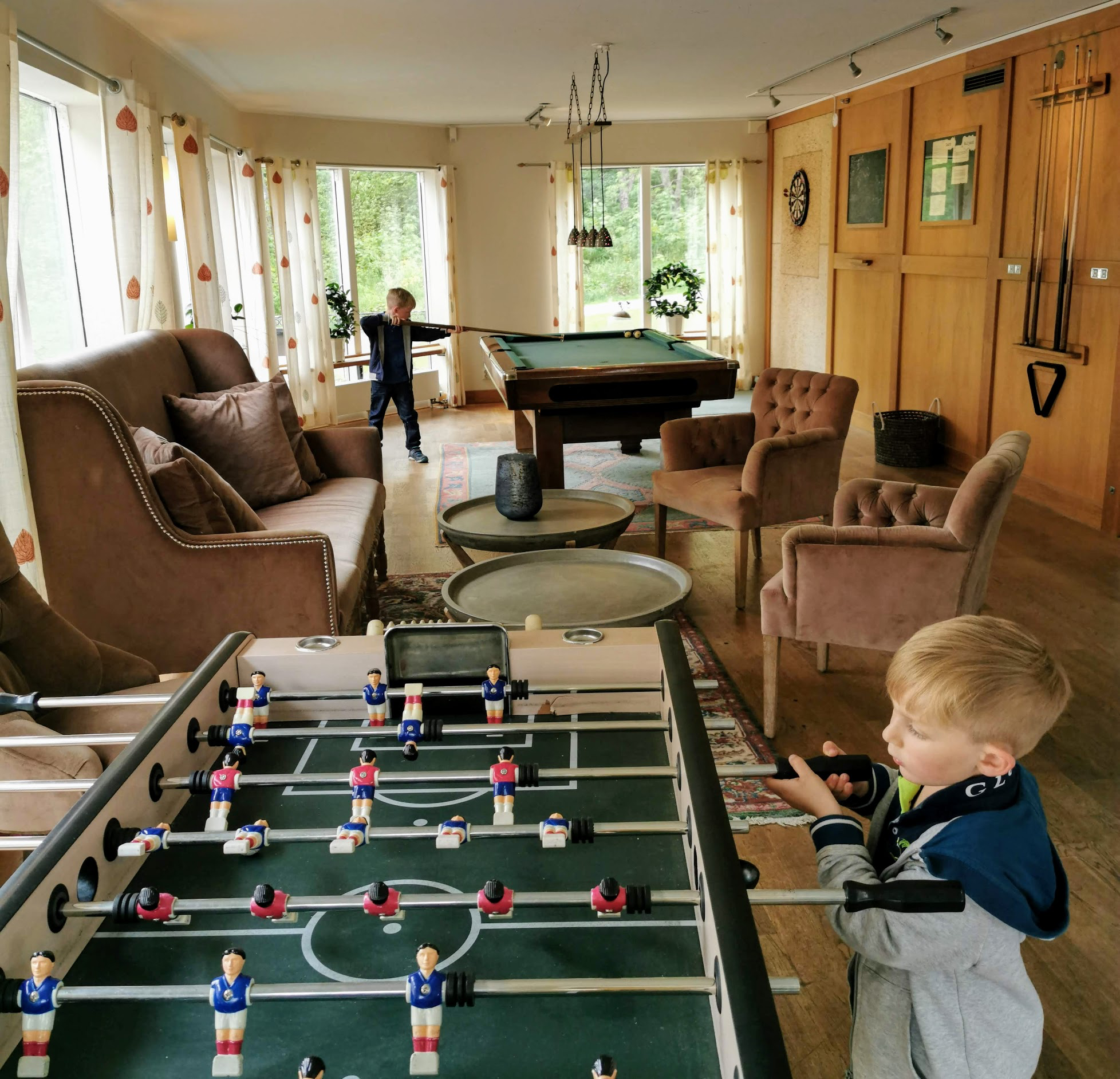 Villa Fridhem´s beautiful park and surroundings really invite you to play and relax. Here we play football, croquet and badminton.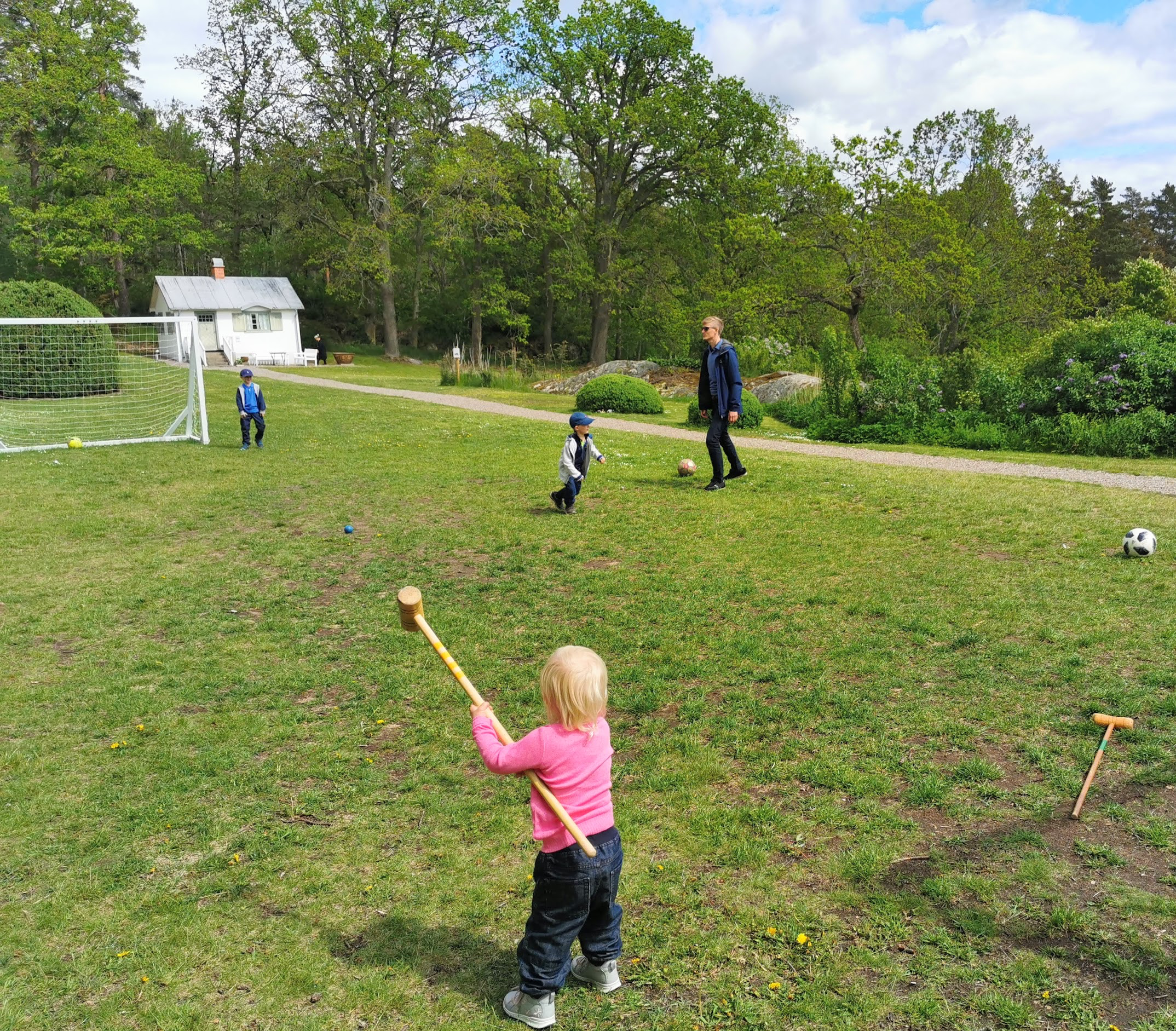 In the park there are also the Princesses Little White Playhouse with original furniture and the real little iron stove where the princesses fried pancakes together with their nanny. At the reception you can ask for the key to the cute playhouse, just notice that it is actually a small museum.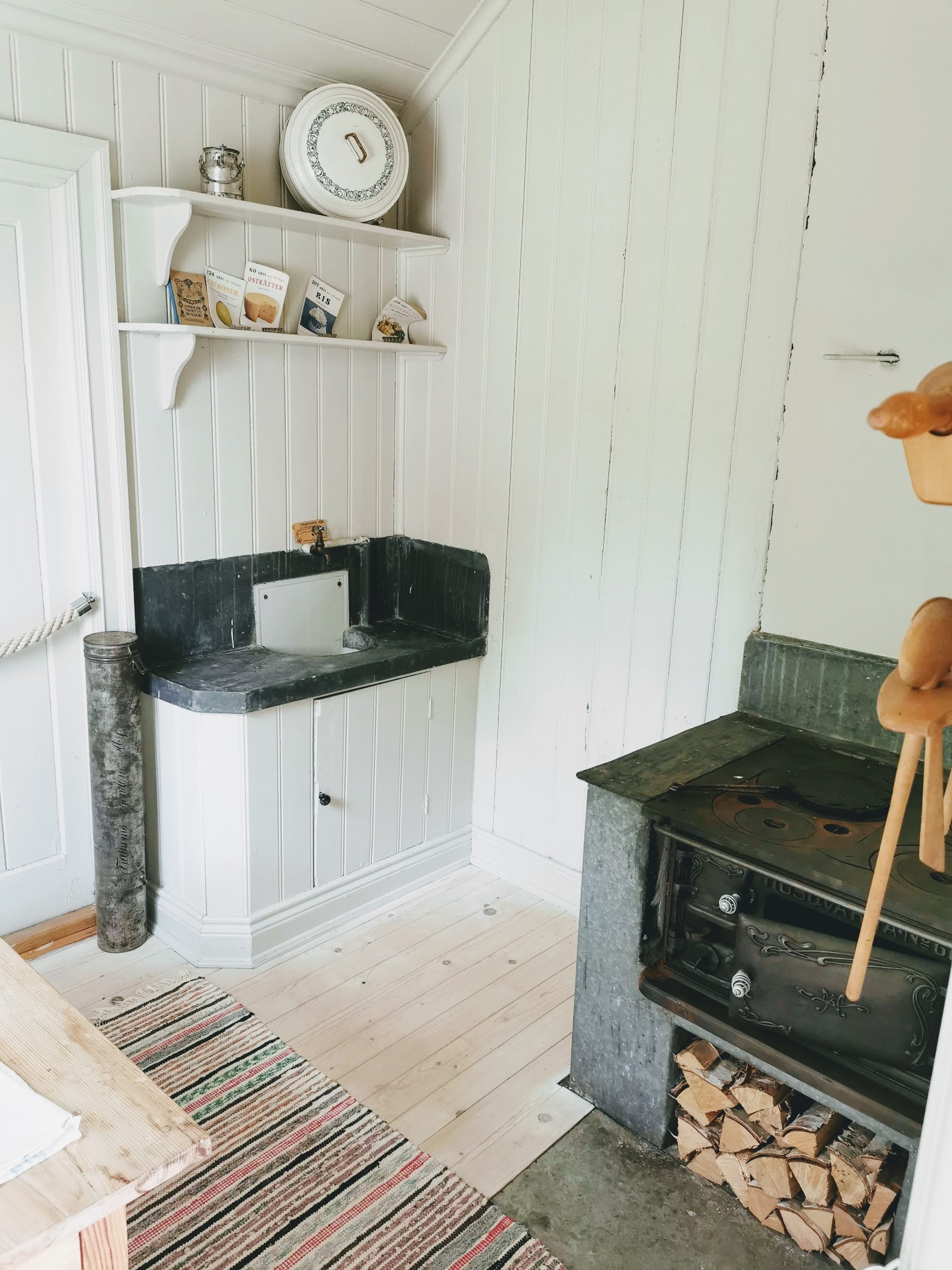 The pool is wonderful! There are swimming toys to borrow and upstairs there are separate women's and men's saunas.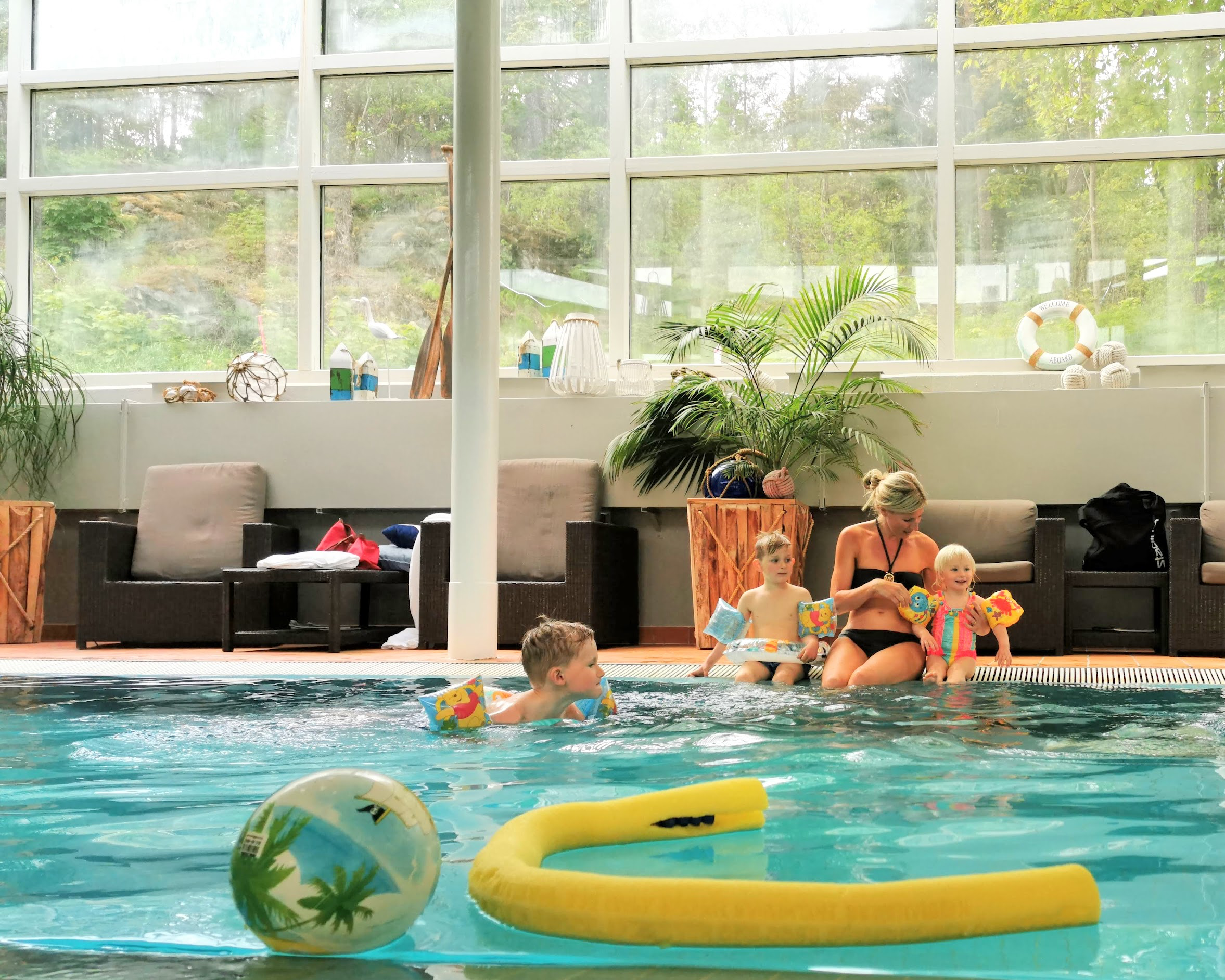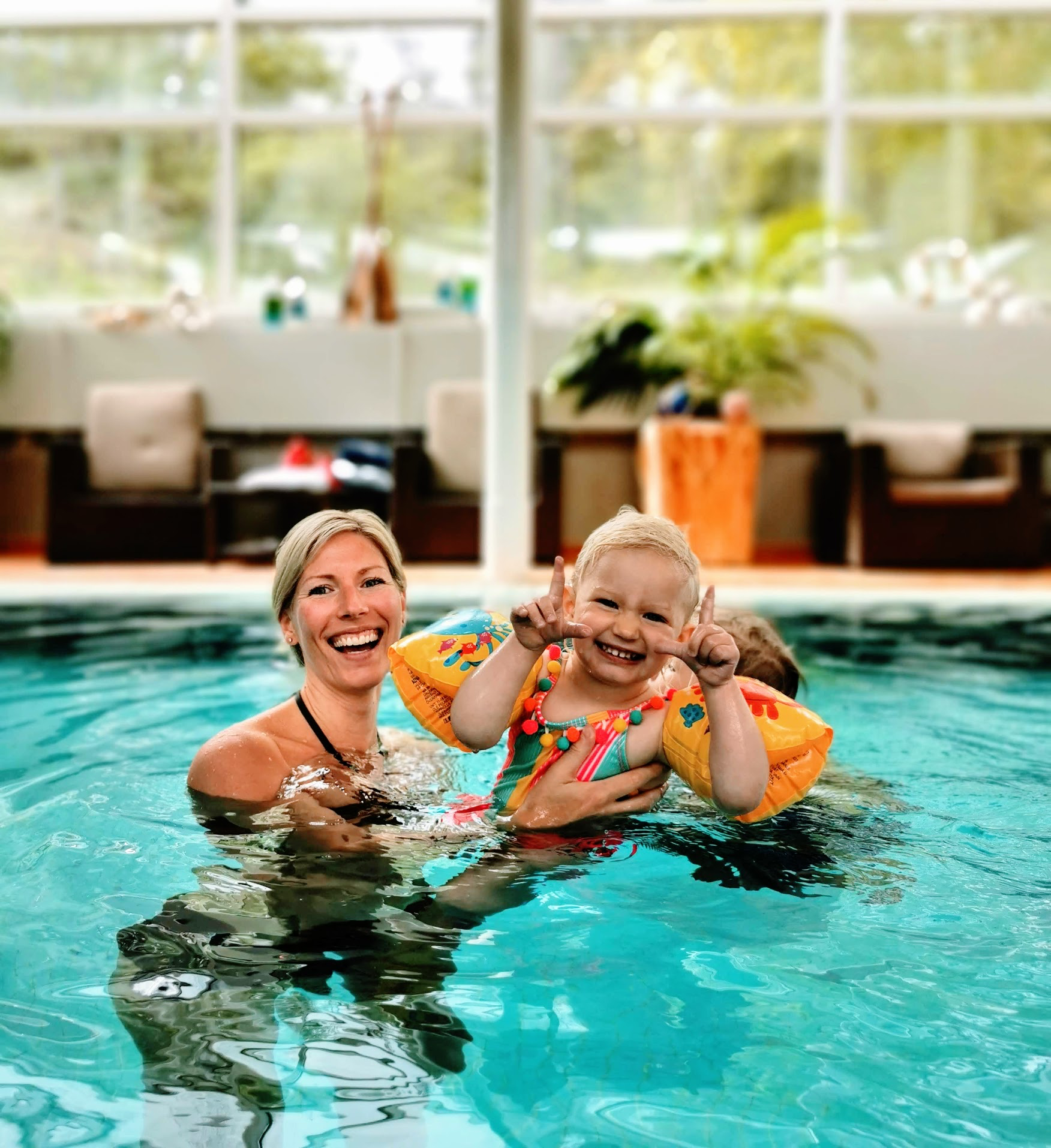 The food at Villa Fridhem Hotel
Here the hotel has invested in fine ingredients, everything taste delicious. The children eats a lovely children's buffet, which includes meatballs, chicken, pasta, potatoes, pancakes and many different kinds of vegetables. Everything keeps a high quality and feels really homemade. The children's buffet is free when adults dine at the hotel.
The fantastic breakfast buffet consists of exactly what we want in hotel breakfasts and everything has top quality. Even our children eats more than they usually do at breakfast. 🙂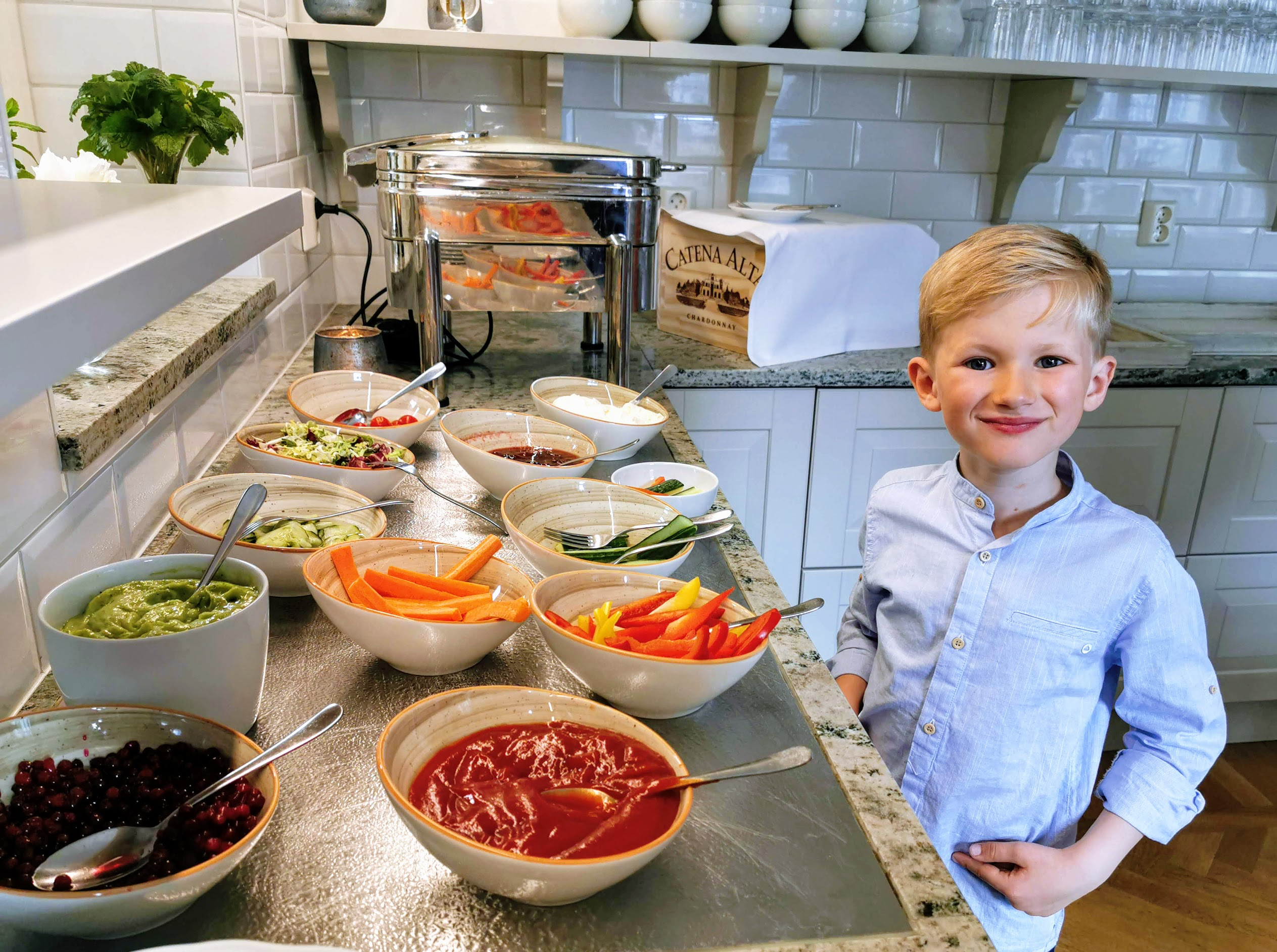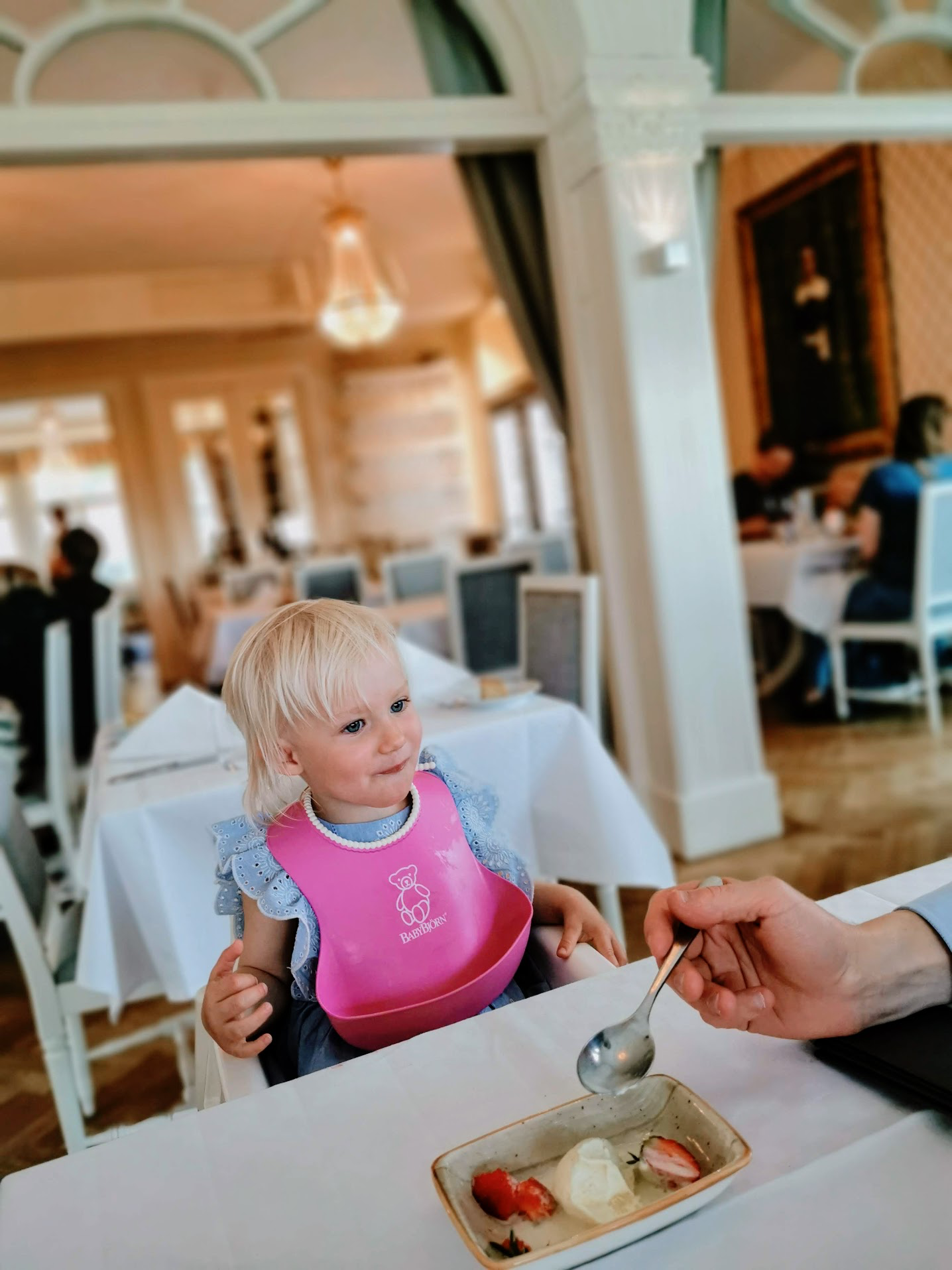 Here you live in the middle of history
Villa Fridhem was built in 1909 as the summer residence of Prince Carl and Princess Ingeborg. Every detail at Villa Fridhem is carefully selected. There are many lovely living areas to sit down at, on the walls there are royal paintings and everywhere you can see beautiful flower decorations. In the hall there is a large fireplace in green marble from the area. On the ground floor is also the dining room which was formerly the Prince family's dining room.
Villa Fridhem Hotel receives a visit from our royal family every now and then. Princess Estelle inaugurated the new suite that was named Princess Estelle's suite.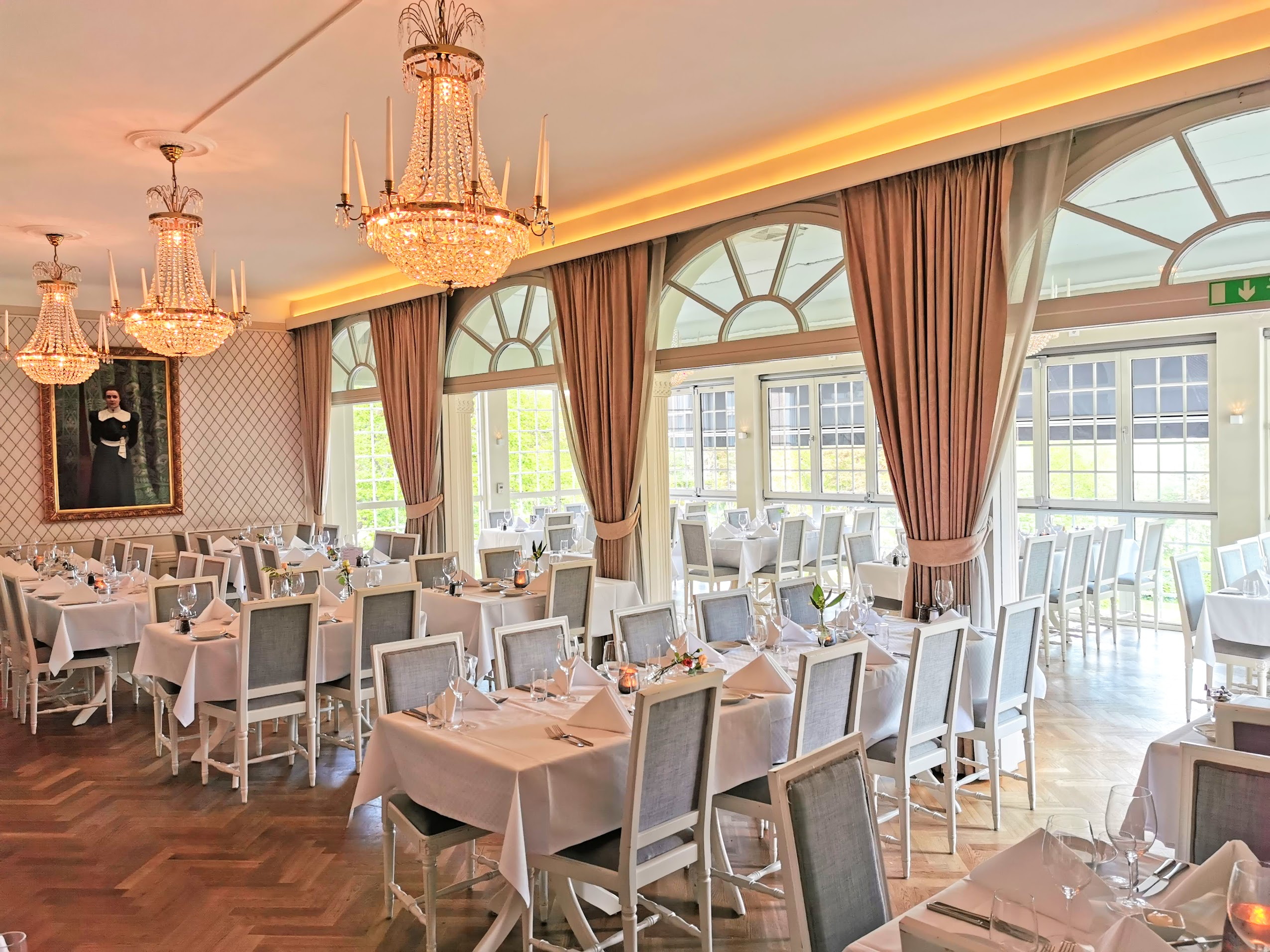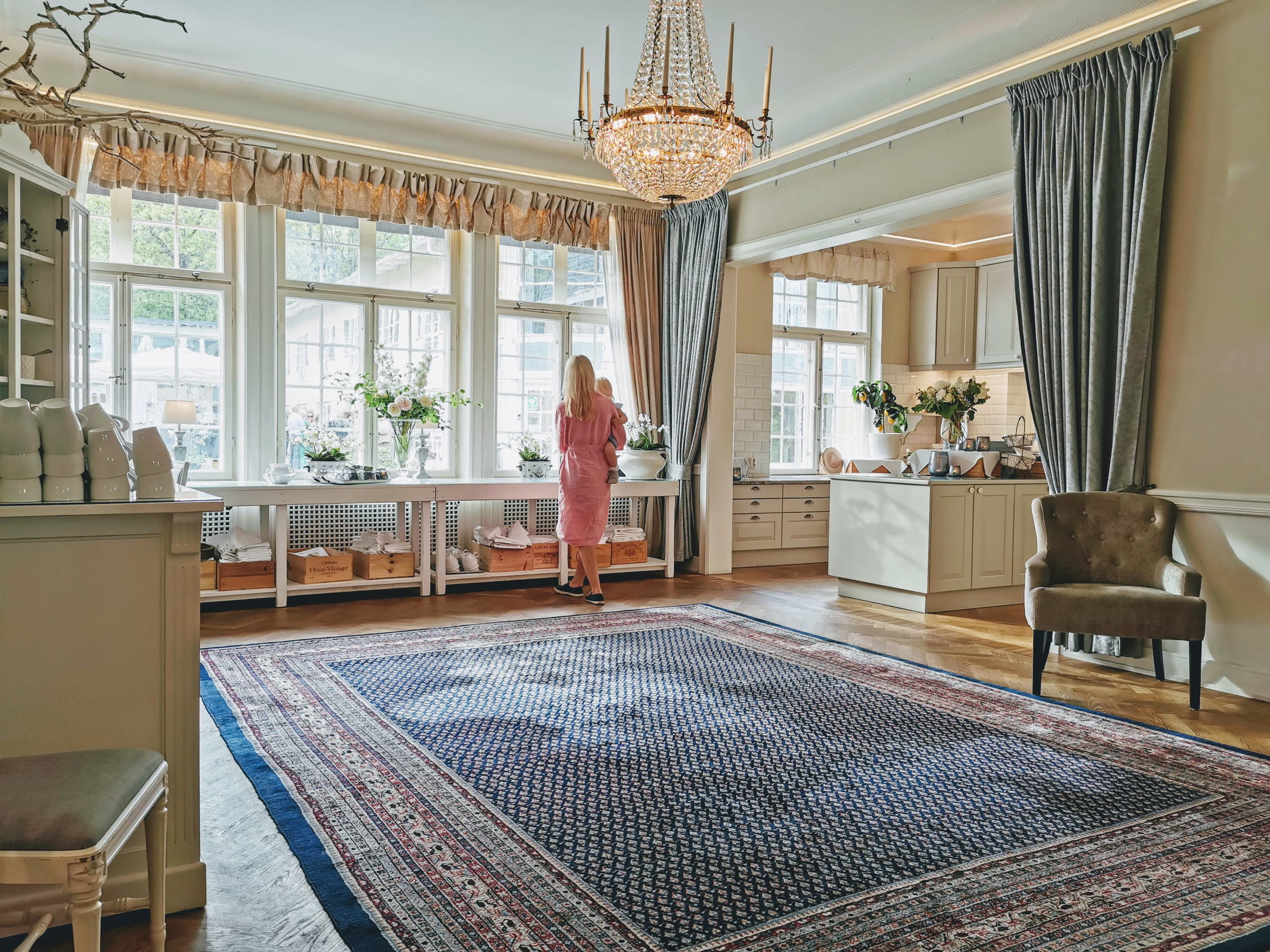 That little extra
Villa Fridhem Hotel is really comfortable and luxurious for families with children. Everywhere they have thought about the children. In the beautiful park there are outdoor toys, by the pool there are water toys, the outdoor lounge has a sandbox with sand toys. Nice playroom and activity room for both young and older children. Villa Fridhem is the ideal accommodation for families with children who wants to add extra flavor to your life. Here we return soon, perhaps to Villa Fridhems own Halloween celebration.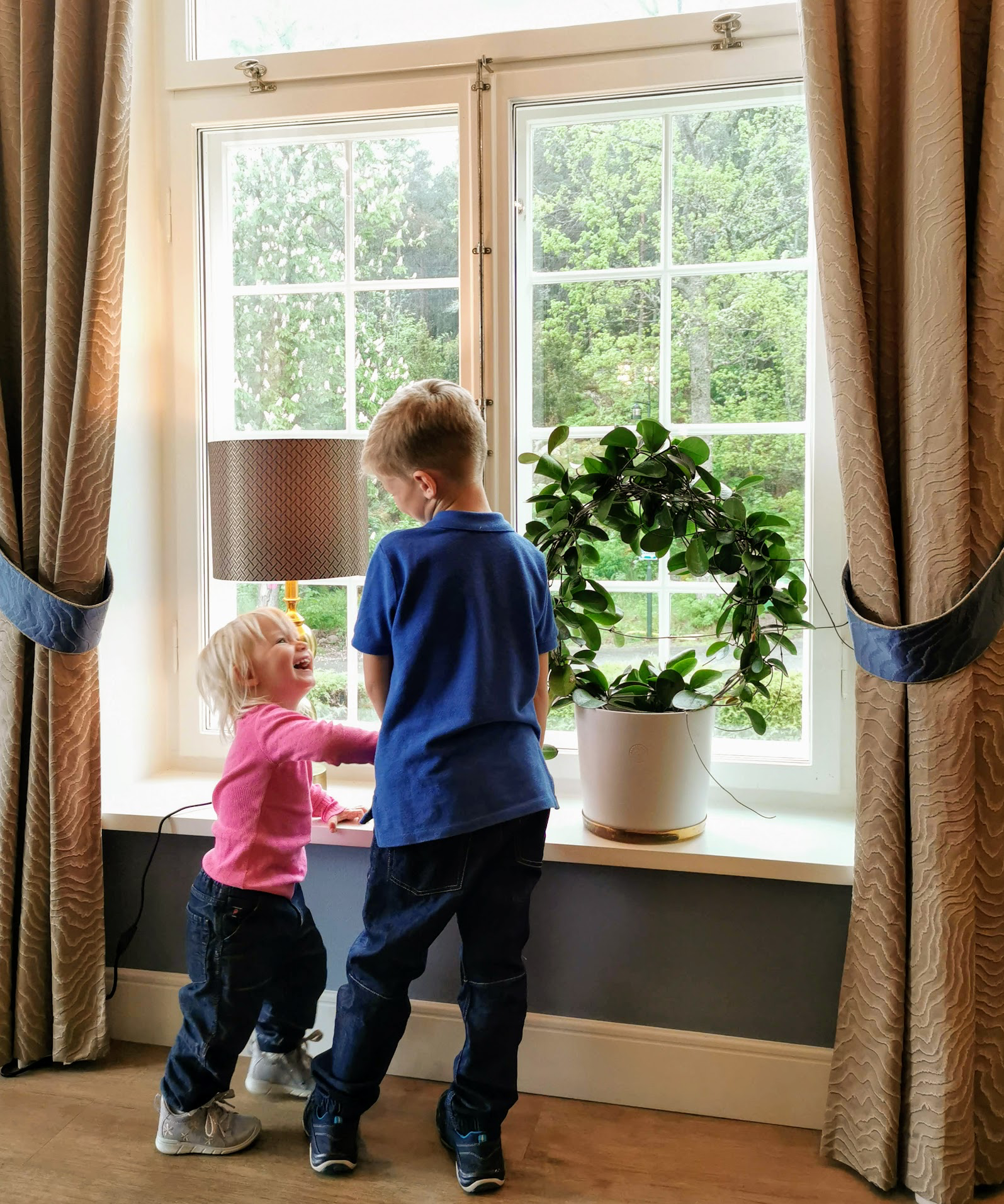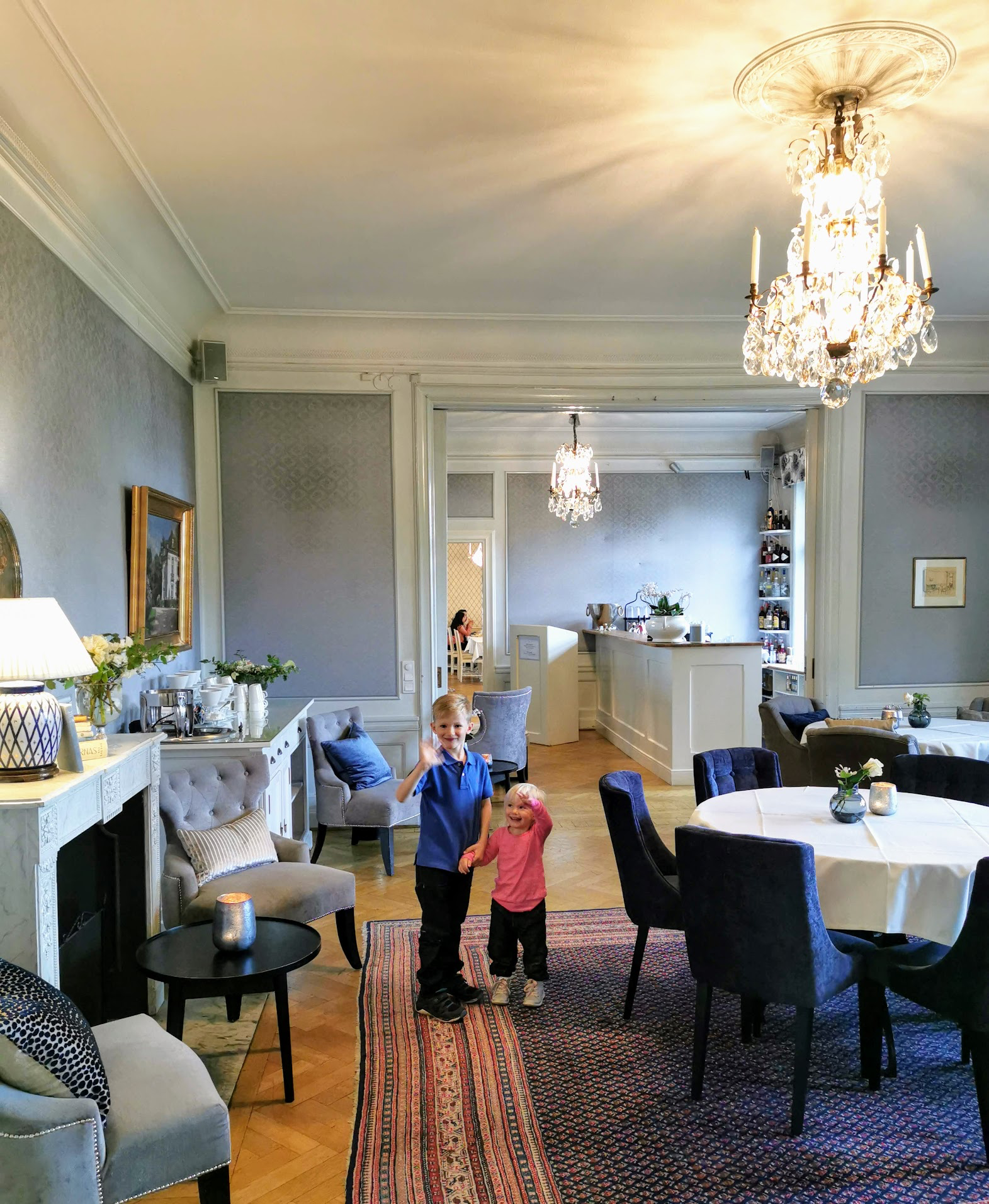 Thank you and goodbye Villa Fridhem! See you soon again.
Read about my best tips for a visit to Kolmården Zoo in my article Kolmarden zoo, more than just a zoo
For more information and booking. Visit Villa Fridhems home page.