Berlin is a great children city, easy to get around and to find places to eat.  I have listed the best activities to do with kids in Berlin.
Berlin, the capital of Germany is one of the most family-friendly cities in the world. You can definitely go to Berlin just to visit all the nice playgrounds that are within walking distance around the city. In the city there are a lot of exciting and fun activities for the whole family depending on what you are interested in.
16 exciting and fun activities with kids in Berlin:
Adventure playground Kolle 37
In this playground, the children get the opportunity to build their own huts, make fire, work in the garden, help with the animals or just play. Four pedagogues and several craftsmen help and guide the children in their making. The children learn to work with different tools and materials such as ceramics, wood and felt. There are also a room for playing music.
The municipality in Berlin finances the personnel costs and some of the material costs. Visiting the adventure playground is free. As a parent you are referred to a bench in the "parent corner", because here the children themselves have to play and learn together with the teachers, without parents telling what to do.
At the time of writing, the playground is open every day from 1 pm to 6 pm, except Sundays when it is closed. In the mornings, the playground are used by schools and kindergarten groups. Outside the adventure playground there are several food places to choose from. For more information visit their website: Kolle 37
FEZ Berlin
This park got top rated when children in Berlin got to try out various attractions around the city. FEZ Berlin is Europe's largest non-profit child-, youth- and family center. The park is big with lakes, forest, animals, swimming pools and playground. In this environmentally friendly place, the children really get close to nature. For example, visit the "Green classroom", the mini-rainforest, the eco-garden with the garden house and the beekeeping-house. Older children can drive a train through the park and check tickets etc.
This park is located a bit outside the city but is a fun place for families with children. For more information visit their website: FEZ-Berlin
Little BIG city Berlin
Here you find a miniature country of Germany's history from the 300s to the fall of the Berlin Wall. The exhibition gives an understanding of the history of Berlin in an educational way. Every little thing is well designed, the houses, the people, the animals, the cars and the trains. All things are moving and the children can press buttons and pull levers. It is perfect to start your visit in Berlin by visiting Little BIG city and then get out into Berlin to see the monuments and places in reality. Visit their website for more information: Little BIG City Berlin
Zoo Berlin
At the wonderful Berlin Zoo you can find the large Panda Park that was opened in 2017. Here you can visit the panda couple Meng Meng and Jiao Qing. Berlin Zoo also has a large elephant house, gorillas, monkey cliffs, lions, jaguars, pumas and leopards. In the big, beautiful park that houses an impressive amount of animals there is also Europe's largest aquarium which can also be visited separately.
Berlin Zoo has many different activities including shows and guided tours. It is also possible to get some animals a little bit closer. Groups from two and up to five people have the opportunity to meet the animals and maybe even feed them. Animals that you can meet includes coatis, elephants, hippos, tapirs, mungos and penguins. You have to book your private meeting with the animals at least two weeks before.
In the park there are a lot of restaurants and places to eat. Visit their website for more information: Zoo Berlin
Legoland Discovery Center at Potsdamer Platz
This place is best suited for children under 10 years old. It is pretty small in here, not like Legoland in Denmark, but you can definitely spend 3-4 hours here. Here you find the Dragon Ride, a small roller coaster, 4D cinema, miniland and places where children themselves can build and be active in different ways. The food is pretty expensive in here. Book tickets from home for about half the price compared to if you buy them on place. Visit their website for more information: Lego Discovery Center Berlin
Madame Tussauds, Berlin
The famous wax cabinet is found in several different cities around the world. Here you will find famous stars in different genres such as music, sports, film and politics. Pre-book tickets from home for cheaper entrance. Visit their website for more information: Madame Tussauds Berlin
Tiergarten Park
A beautiful park, in the centre of Berlin. The park is so big that you can easily spend many hours here. Rent a bike, play soccer or visit the playgrounds around the park. Bring some picnic and enjoy the tranquility and greenery. Read more at Visit Berlin: Tiergarten Park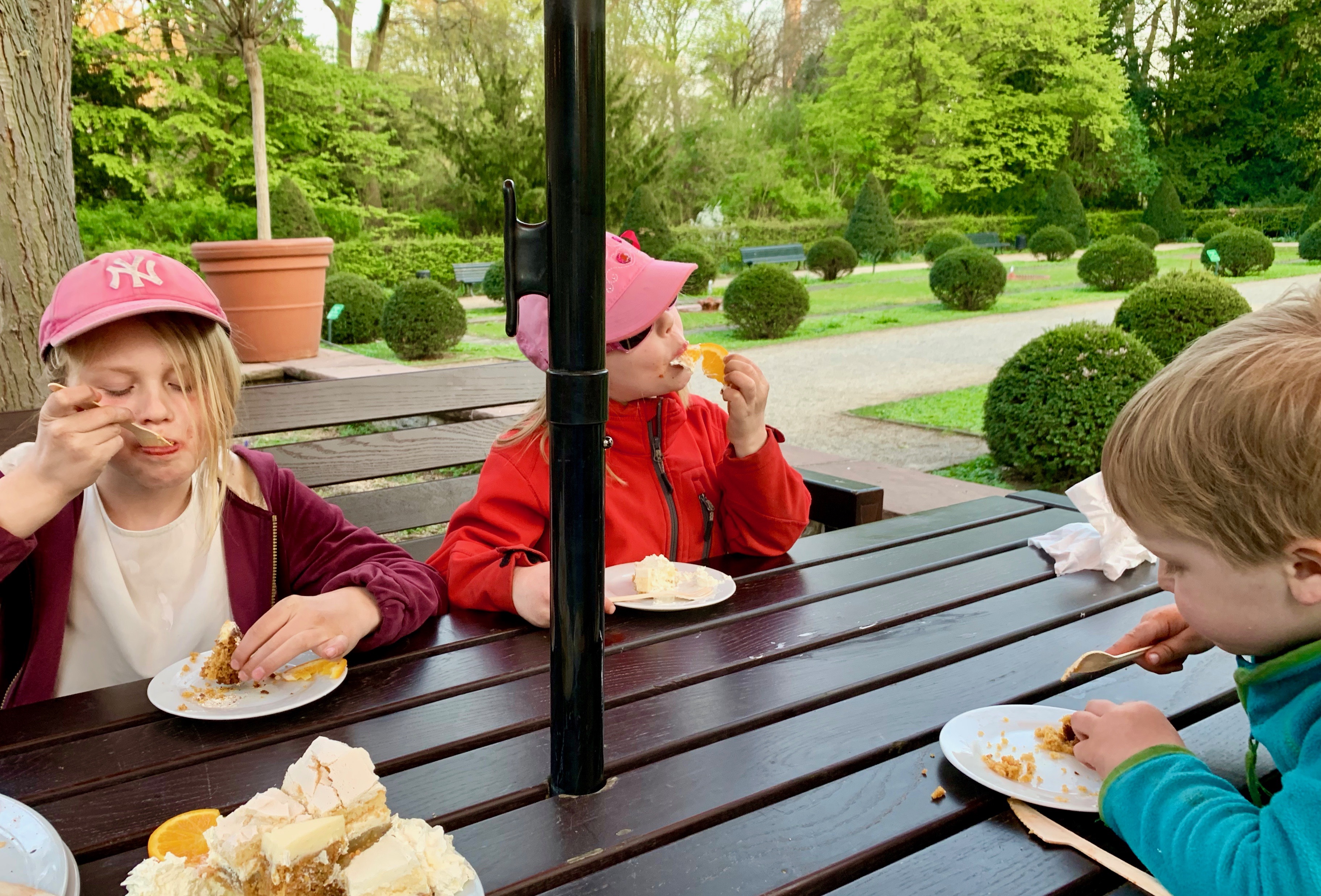 Natural History Museum – Museum für Naturkunde
In this museum you will find incredible collections of rare items. The most well-known object can be found in the Dinosaur Hall. Here is the world's largest dinosaur skeleton. And the valuable Archaeopteryx lithographica is found in the hall. Here you will also find Europe's first original skeleton from a Tyrannosaurus rex. There are a lot of other exhibitions at the museum,for example about the evolution, animals and about space.
An interesting experience that the museum offers is to follow along on an exciting guided tour only with flashlights, after closing time on Fridays. The tour is from 8 years old. Read more about the museum on their website Museum für Naturkunde
Sightseeing boat
Take a boat trip on the river Spree. It is a convenient way to experience many of the attractions in Berlin. Guided tours are given in English and German but many boats have audio guides so you also can get information in your language.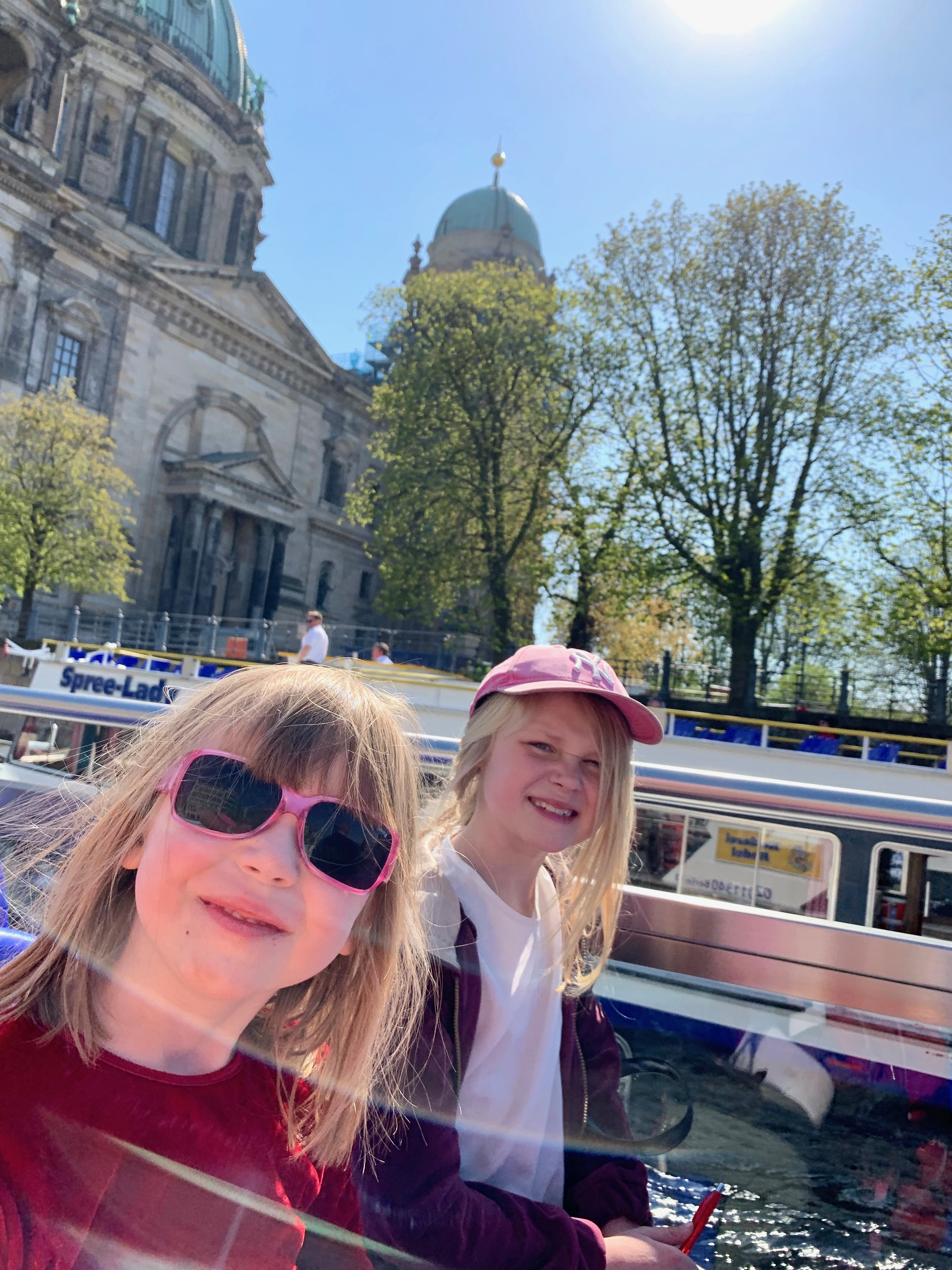 Berlin Dungeon
Varning! This place is not suitable for young children. The children should be at least 10 years old, because it can be a bit scary in here. At the Berlin Dungeon you will experience the dark history of Germany's capital. The enthralling story are told by 9 notorious Berliners. Join them on a journey through more than 700 years of Berlin's history. 9 frightening performances with live actors, a rafting tour and much, much more. Read more on their website: Berlin Dungeon
Ritter Chocolate
The Chocolate Company has opened its flagship store Bunte Schokowelt in Berlin. Here 1000 sqm of store space are filled with chocolate. Make your own chocolate with jelly bears, nuts, strawberries and much more. While the chocolate cools, you can visit the upper floor where you get to learn all about cocoa beans and the history of chocolate. In the store you will find chocolate with flavors you have not tried before, limited editions and giant chocolate cakes. Visit their website: Bunte Schokowelt
Tropical Island
A bit outside of Berlin you will find the amazing Tropical Island, Europe's largest water park with a water temperature of 32 degrees Celsius. Here you will find lovely pools, an indoor rainforest with bananas and papaya hanging in the trees. There are five restaurants, a playland, walking paths and a 200 meter long sandy beach, indoors. Tropical Island offers a variety of shows and activities such as Scuba Diving from 10 years, Mermaid Swim, Indoor Hot Air Balloon. If you want to stay over at Tropical Island, there are many exciting ways to stay. Read more on their website: Tropical Island
Computerspielemuseum
At this computer and TV-game museum you will find about 300 objects in the exhibition, it is rather small to the surface. If you are a bit of a gaming enthusiast, you will easily be nostalgic here with old consoles from the 1950s until now. Here you also have the opportunity to try old computer games again. Visit their website: Computer Games Museum
Kinderbauernhof, Görlitzer Park
The Children´s farmhouse has been in Görlitzer Park in Kreuzberg since the early 80's. The farm was developed by parents and teachers to give the city children the opportunity to get closer to nature. Here you can meet pigs, donkeys, sheep, rabbits, guinea pigs, ducks and goats. The entrance is free. There is also a playground here and a cafe / restaurant if you get hungry. Read more on their website The Kinderbauernhof – Berlin
TV Tower- Berliner Fernsehturm
This is a 368-meter-high TV tower found in the former East Berlin. Visitors come up to 204 meters and the lift takes 40 seconds. It goes so fast so you can feel it in your ears. The tower was built between -65 and -69 and was one of the few places where East Berliners could see into West Berlin. When building the tower, they wanted it to look like the Russian satellite Sputnik. Pre-book tickets from home or book a table in the restaurant to avoid stand in queue for hours. Read more on their website: Berliner Fernsehturm
Checkpoint Charlie
Checkpoint Charlie is the most famous and preserved border crossing between East and West Berlin. Here are parts of the wall preserved. Today, there's a museum at Checkpoint Charlie that has become a major tourist attraction, the Mauer Museum. The museum contains exhibitions, films, lectures etc. about the time between 1961 and 1989 when the wall fell. This place may be interesting to visit for older children who may have read about German History in school.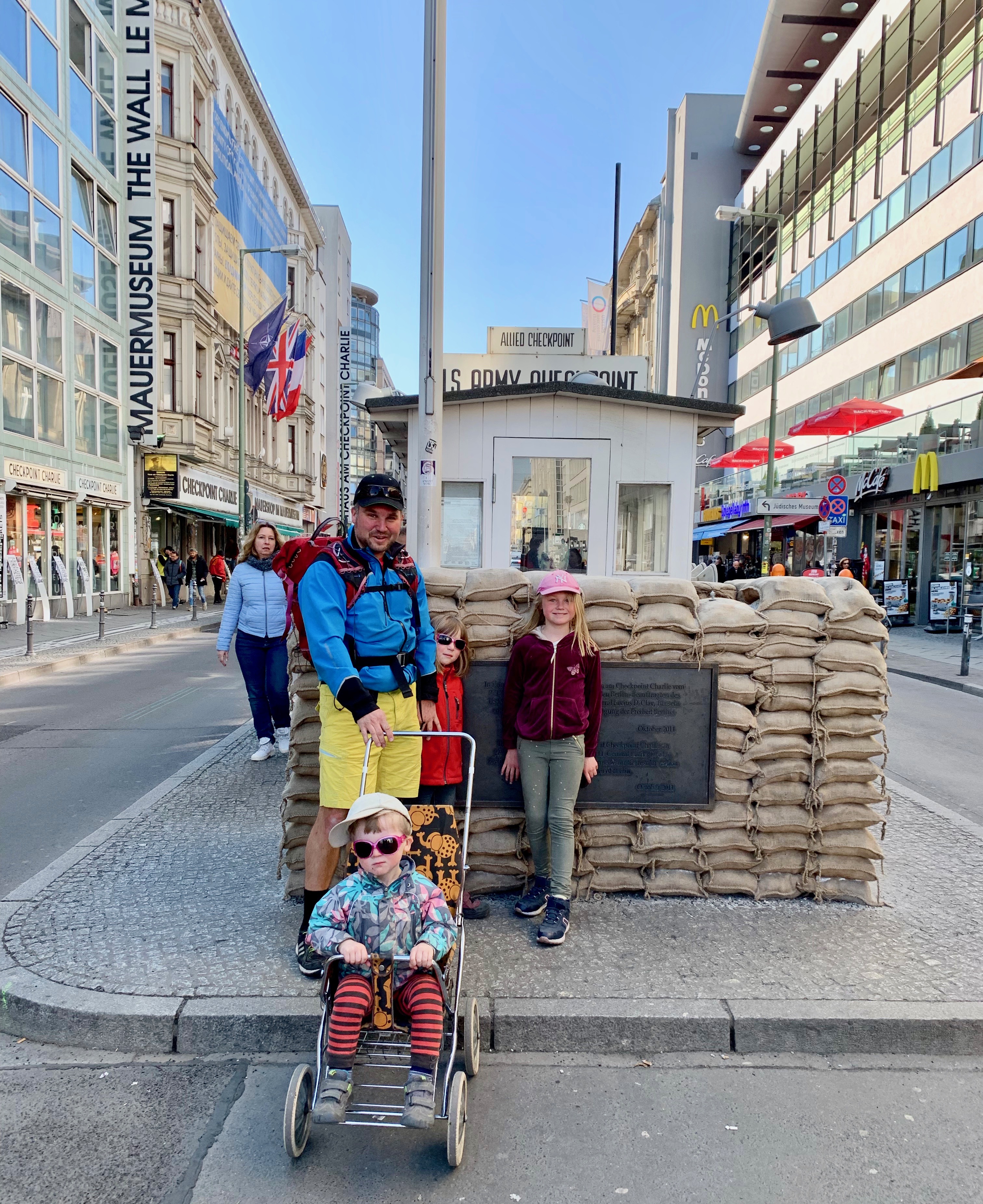 Here the children get an understanding of Germany's history. People tried to escape to the West in many different ways. The museum has a large, unique collection of objects. Among other things, this one, escape in speakers.
What to bring to Berlin:
When you travel with kids in Berlin you should bring good walking shoes and a stroller if you have children who cannot walk long distances. It may also be worth investing in a travelcard. Plan your visit from home and pre-book tickets for the sights you really do not want to miss, which will be both cheaper and smoother
You are more than welcome to comment if you have any questions or have more examples of activities with kids in Berlin. 🙂
Do you  want tips about traveling with children in Andalusia in southern Spain. Read my article Almunecar – our favorit place in Andalusia.