Here is my packing list for a ski holiday with my family. In addition to ski equipment, you must not forget clothes for cosy time in your cottage or clothes for dinner in a restaurant. Also pack your swimwear if you have a sauna or a swimming pool where you are staying. Do you want to rent ski equipment? –  Be sure to pre-book it before departure if possible.
Clothes for a ski holiday with family
Comfortable pants and sweaters
Underwear
Ski SocksThick Sweater/Fleece or wool
Nightwear
Changing clothes

if clothes get wet

Beanie/winter cap

– also a thin one to wear under your helmet

Mittens
Winter Shoes
Turtle neck scarf
Padded booties

(for baby)

Ski pants
Ski jacket
Ski gloves and normal gloves
Back Protector
Skis, rods, helmet, boots, ski goggles
Swimwear
Nursing bag
Diapers

– Usually you can buy diapers on your destination

Wet wipes
Plastic cover

– sheet protection

Travel potty or toilet ring

– we like the travel potty Potette Plus

Small bottle of hand disinfection
Food items 
Baby bottle
Formula or milk based cereal drink that is common in Sweden
Baby food

– depends on how picky your child is with the food. Check before departure if you can buy baby food at the destination and what kind they sell. Bring at least enough baby food for the trip and the first few days until you find somewhere to buy it.

Plastic plate

– young children have a tendency to drop porcelain plates in the floor

A small bottle with detergent and bottle brush

– for washing the bottle and plastic plate

Bib

– preferably in fabric that takes small space and easily can be washed up

Water Mug
Transport for babies and toddlers
Stroller
Baby carrier
Baby seat for car?
Sleep items for babies and toddlers
Travel crib

–

If you go by car not with flight. Often available at the hotel but book in advance

Own pillow and a blanket

– are often found in the cottage or at the hotel but maybe your child wants its own.

Baby monitor

– Extra batteries

Pacifiers

– Preferably a string to the pacifier so you do not lose the pacifier on dirty floors.
Toiletry bag
Toothbrush and toothpaste
Mild Shower Gel
Scissor
Tweezer
Hand washing powder
Lotion or cream for skin – Your baby can easily become dry by the cold, dry air. We like the swedish lotion Miniderm (both for children and adults). For very dry skin our favourite is the swedish cream Locobase Repair. (Both you can buy at the Swedish pharmacy)
Lip balm

– My favourite is Elisabeth Arden Eight Hour cream.

Sun Lotion

– Use sunscreen with at least SPF 30 for children

Sunglasses
Shampoo and Conditioner
Travel Pharmacy
Paracetamol

– Liquid or suppository for children

Fever Thermometer
Plaster and Compeed plaster
Inotyol

(Best cream for baby diaper rash, buy in Swedish pharmacies) 

Small swabs

for cleaning/dab wounds

Oral rehydration solution

– If you or your child get sick and dehydrated

Nasal spray
Play and games
Books
Activity Books
Paper and Pens
Tablet and charger
Travel games

– Card games, Yatzy, Pass the Pigs

Your baby's favorite toy and maybe a new toy as a surprise
Important Things
Passport when traveling

abroad – even for the children

Pay card

– preferably at least two if your lose one (Keep them in different places)

Driving licence
Cash
Travel documents
Travel Insurance Number
Pre-booked ski passes
Camera
Important phone numbers

– Bank, doctor, insurance company

Mobile Phone and charger
Good to have
Seat support
Matches/Lighters
Thermos

– one for coffee and one for hot chocolate

A piece of Chocolate

–

Great to give to a tired child or to yourself when low blood sugar in the ski slope

Backpack

– for picnic in the slope

Waffle maker

– Good to have if own accommodation
For the car journey
Driving licence
Portable charger or car charger
Travel Pillow
First Aid Kit
Reflective Vests
Bags for motion sickness
Entertainment for kids

– tablet, audiobook, playlist

Snacks 

– fruit, nuts, sandwich, biscuits, carrots

Water
Paper Towel
Warning triangle indicate
Check traffic rules – If you drive in another country the rules my differ from your country.
Cash at road tolls –

in Europe for example

Registration certificate
Documents on your car insurance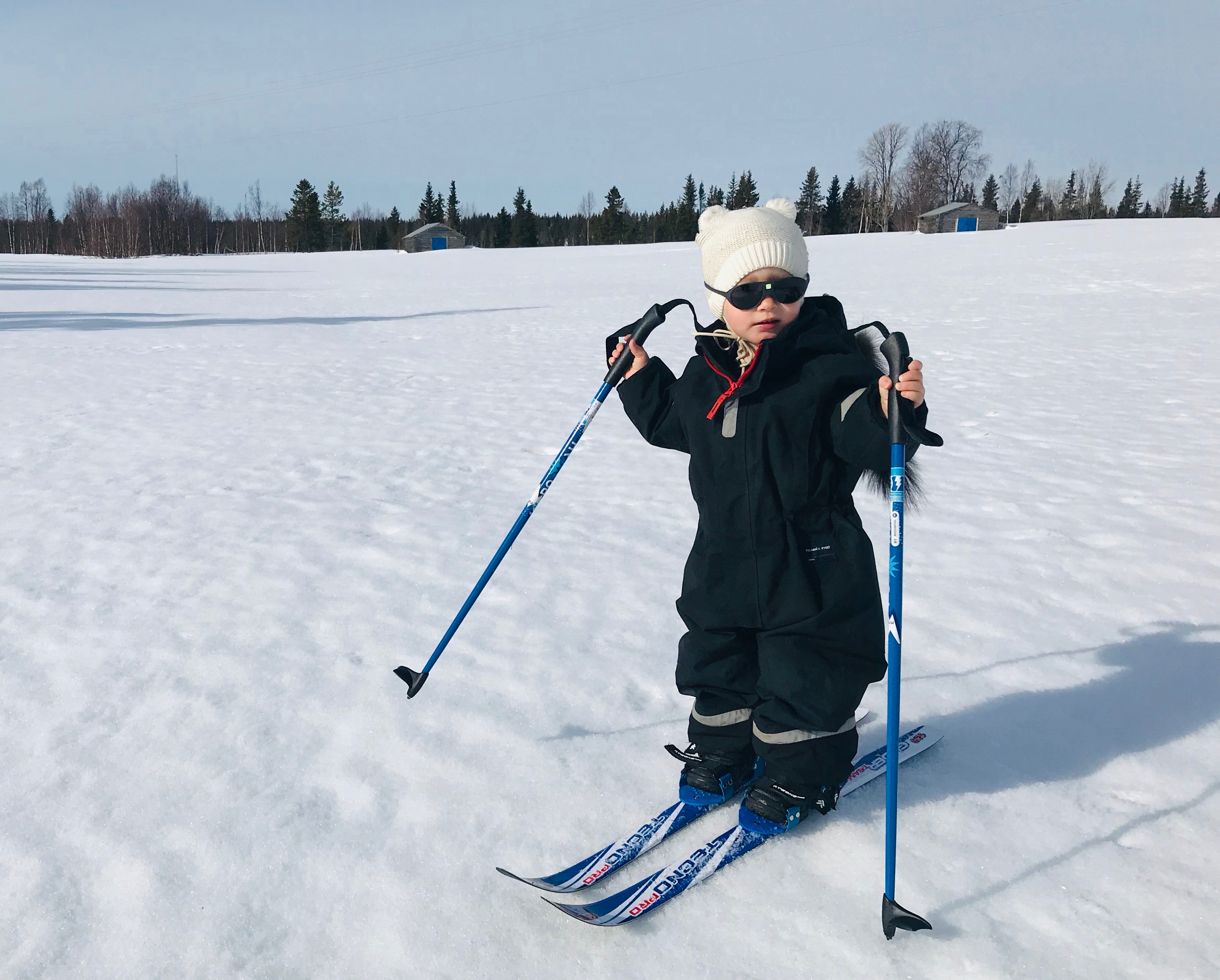 Have a great ski holiday with your family and I hope my packing list can help you little bit!