The exciting Tom Tits Experiment House in Stockholm is a big house on 4 floors and with a park outside with experiments for everyone regardless of age. All the experiments you try by yourself and the most important thing is that everyone can do!
Our kids were completely lyrical when they got there and ran around and wanted to try everything at the same time.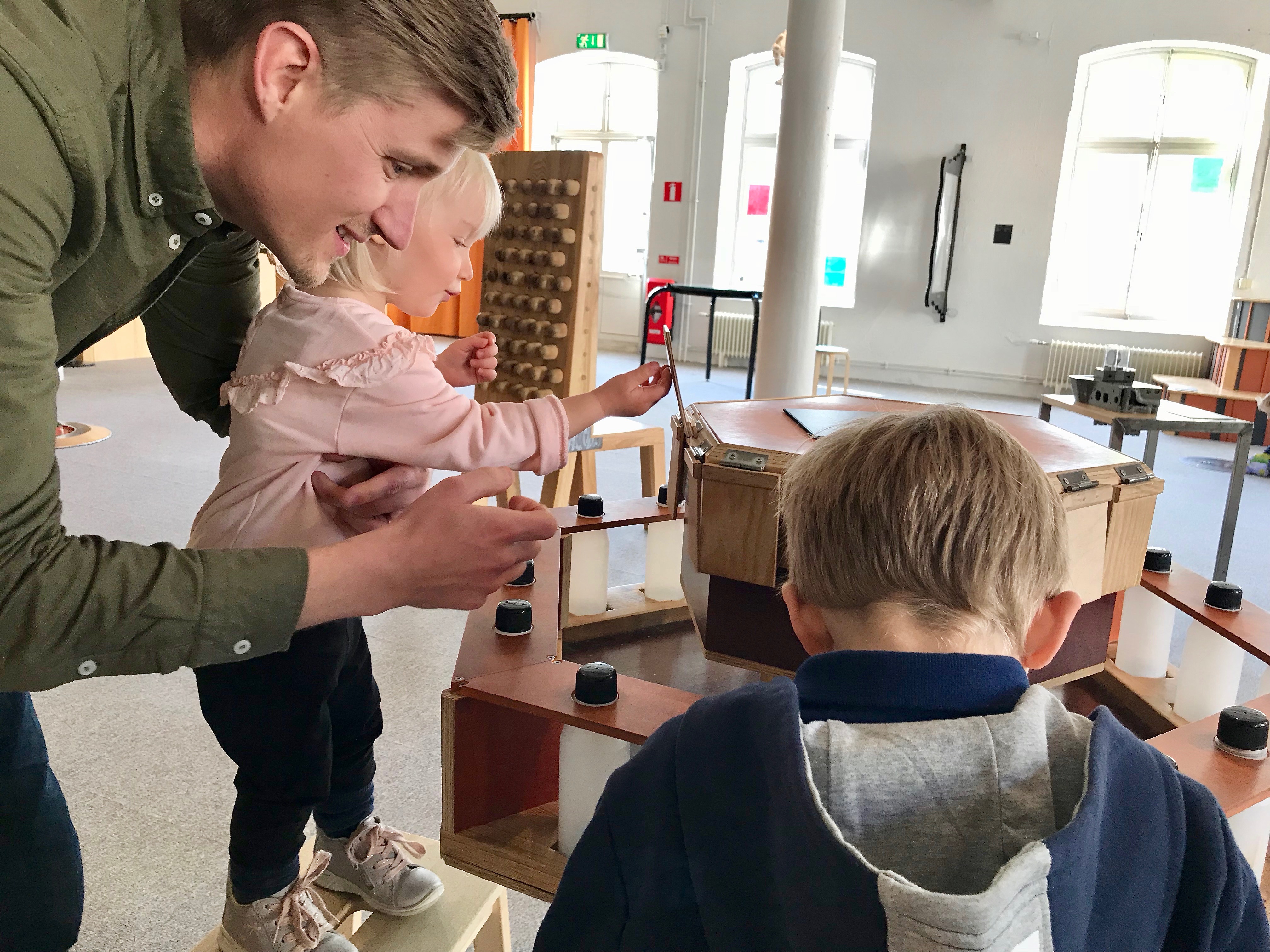 Here we guess the different smells in the bottles. If you lift on the wooden tray there ́s a text and picture of what the smell is.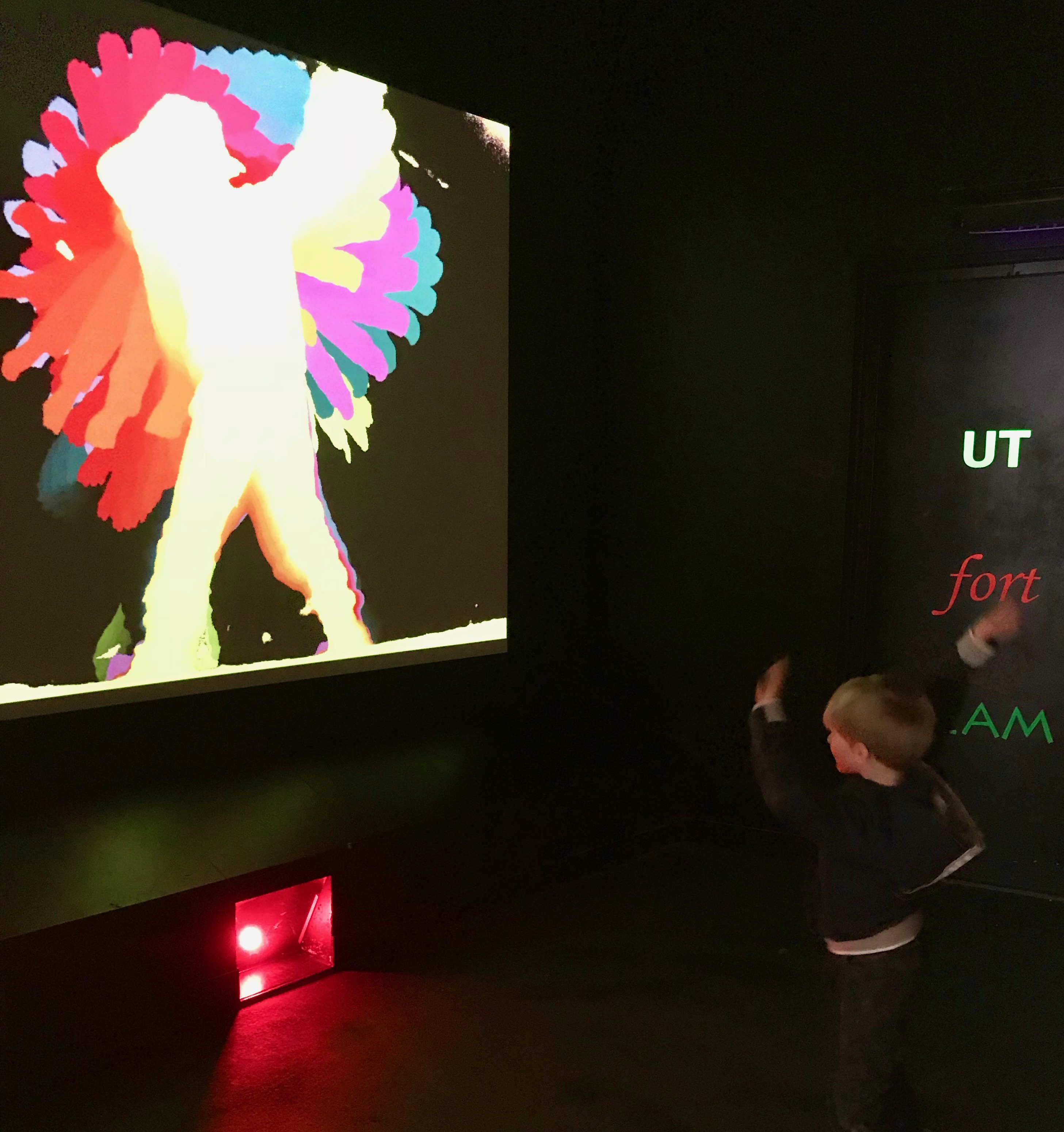 Really fun to see yourself on the big screen in different colors and patterns.
There was plenty to see and discover even for Judith who is 2 years old. Here my husband John gets to know what it's like to be pregnant in month 7. He was very surprised over the heavy weight.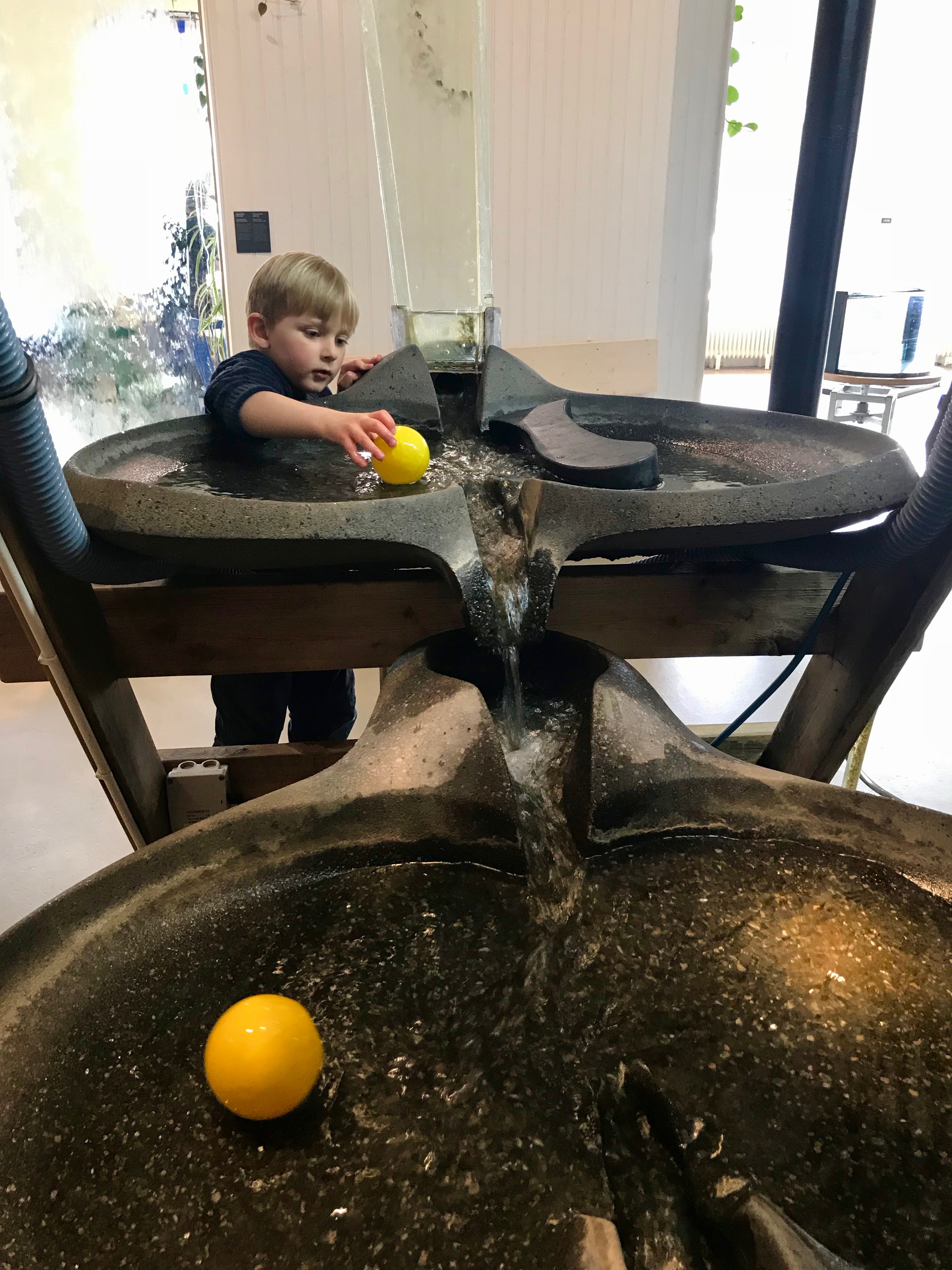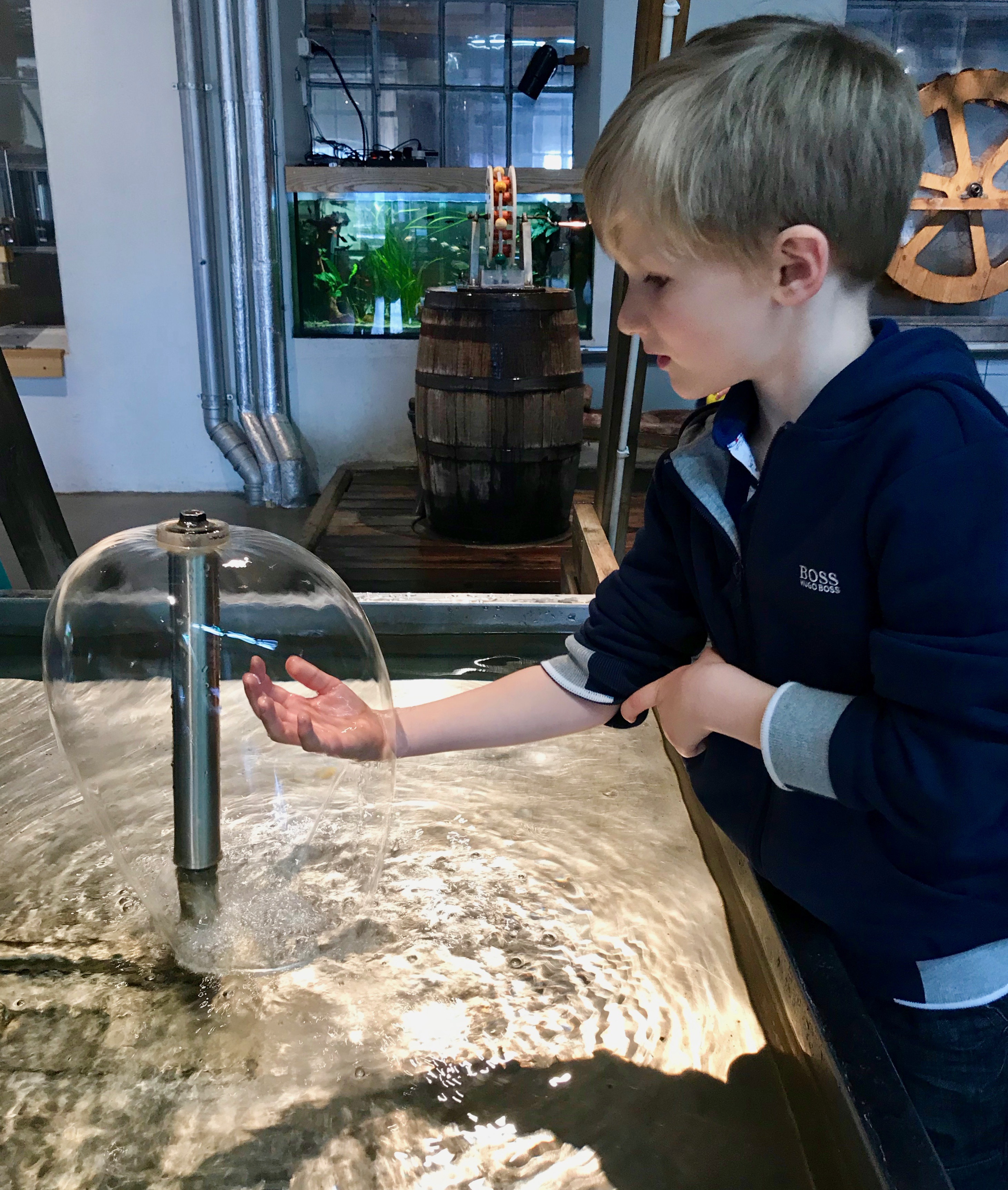 A lot of interesting water play!
One of Judith's favorite experiences in the Experiment House was to sit in a real truck.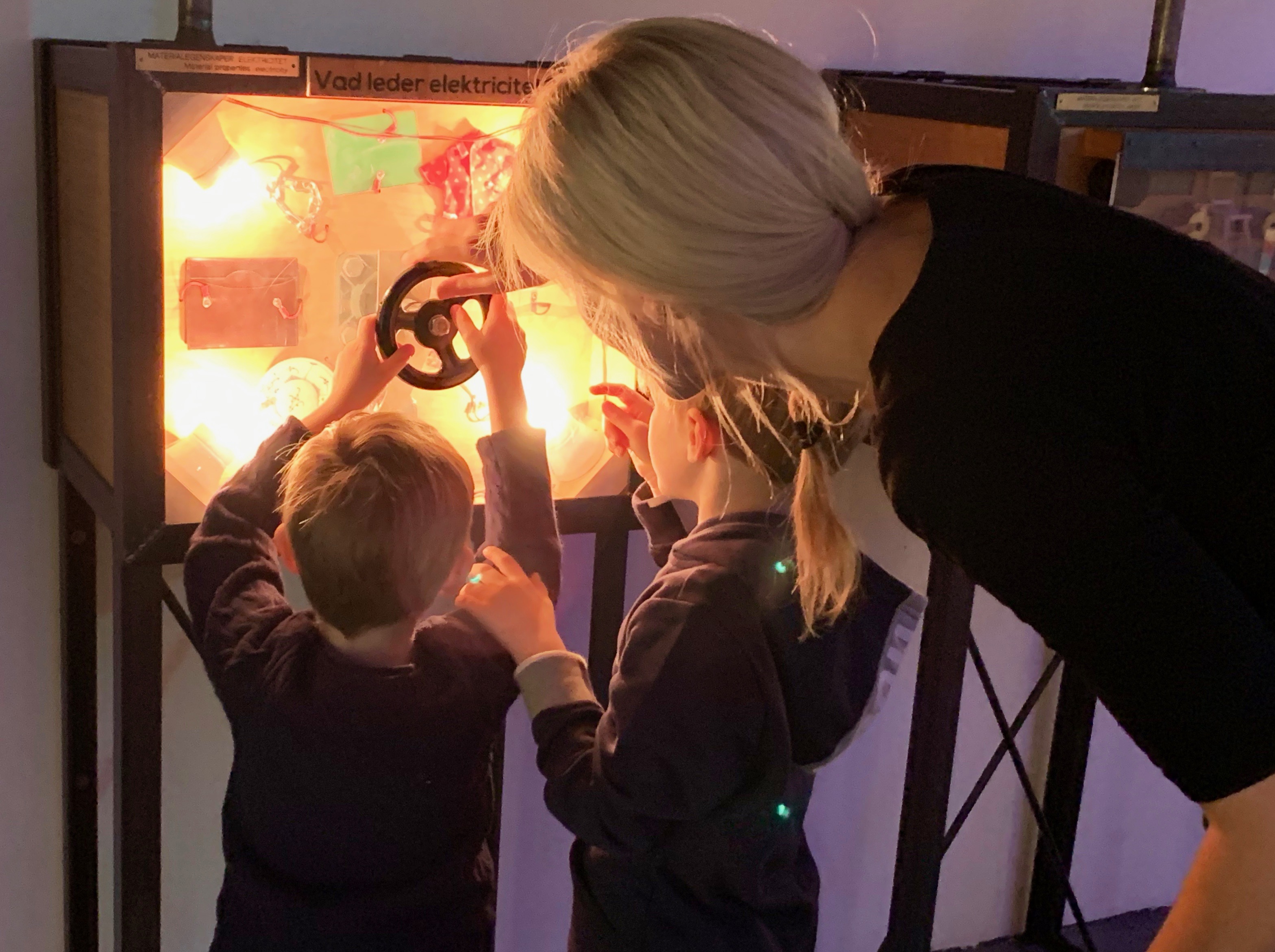 What conducts electricity? Plastic? Wood? Metal?
Experiment shows and much more
There is so much more to discover on Tom Tits Experiment House in Stockholm, but I do not want to reveal everything 🙂 
Every day there are also experimental shows and soap bubble shows. You can definitely spend a half or full day here. Everyone of us enjoyed the experiment house and our kids wanted to stay longer.
Food in the Experiment House
There's  a restaurant in the house with lunch buffet and a café with sandwiches, salad, sausage, coffee and cookies, etc.
When to visit the Experiment House in Stockholm
We visited Tom Tits Experiment on a Sunday when there were few other visitors there. I often think that Sundays are good to visit similar places as there are often fewer visitors than on Saturdays.
The park outside the house is open May-September. Unfortunately it was not open when we were there, but we still spent half a day inside the experimental house as there was so much to discover.
Visit Tom Tits's website for more information.
 For more family activities in Sweden read my articles:
 Santa World, The land of Fairytales
 Kolmården Zoo, more than just a zoo