Once a year we usually visit Kolmarden Zoo (Or Kolmården in Swedish). We think it's one of the best zoos we've been to. At Kolmarden Zoo there are of course many interesting animals such as elephants, monkeys, tigers, rhinos and many, many more. Here is also Bamses World, a park with fun rides for children. We usually visit Kolmarden during low season to avoid queues, as there are often many visitors in the park during the summer holiday months.
The Safari cable car at Kolmarden
When we arrive at the park we usually go directly to the lovely cable car ride Safari, as there is not so much queue yet. The cable car takes you across various animal zones, including lions, bears, giraffes and zebras. You also get an adorable view of the sea Bråviken. The cable car is absolutely not to be missed when visiting Kolmarden Zoo.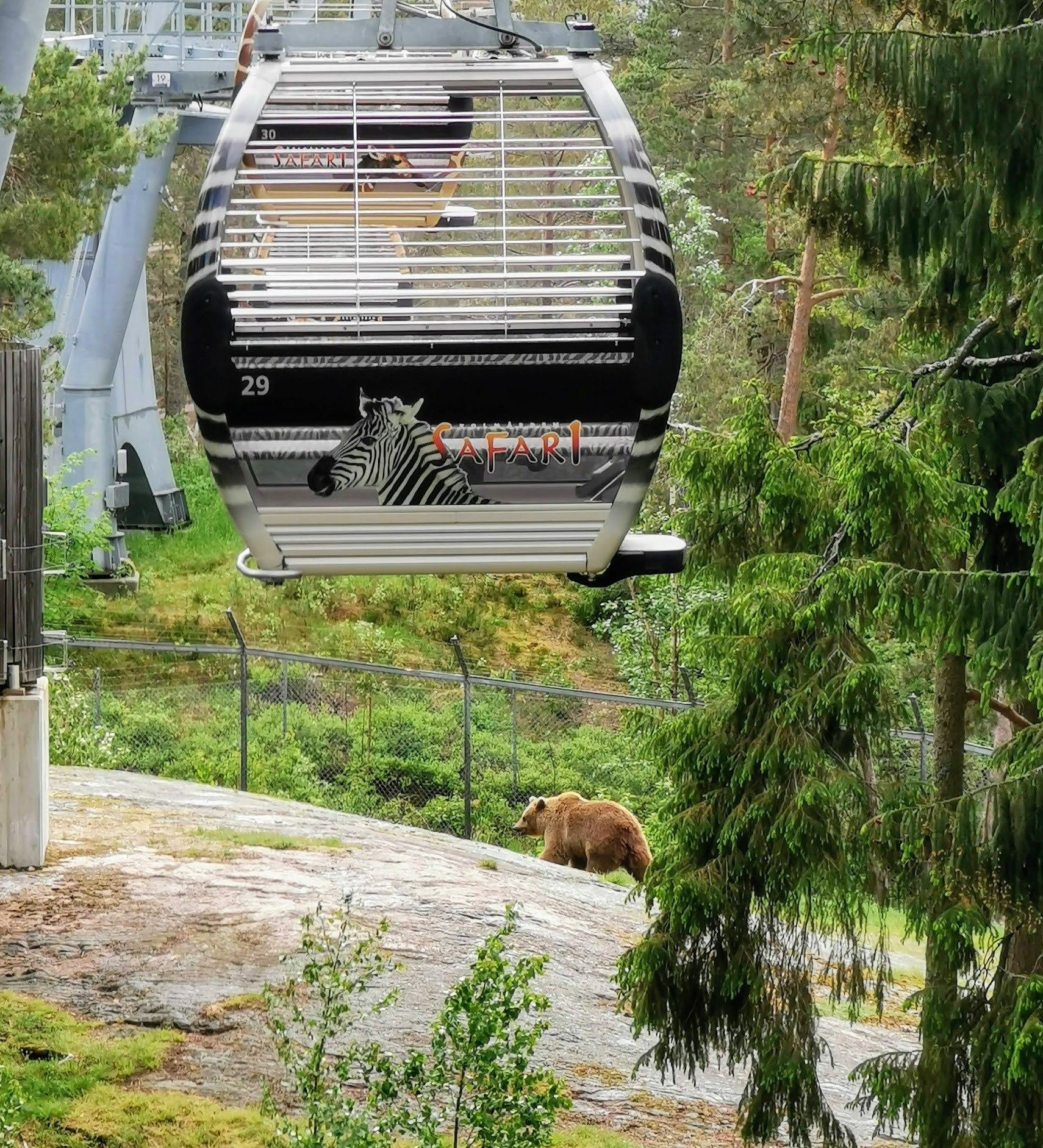 The shows we never miss at Kolmarden
Kolmarden Zoo offers a variety of shows. One of our favorites is the bird show "Wings" where you should sit in the middle of the grandstand to get a surprise flying over your head.
The Dolphin Show, Life, is fantastic and really a world class show! In 2020, Kolmarden comes out with a new dolphin show called Hope, which we await with excitement.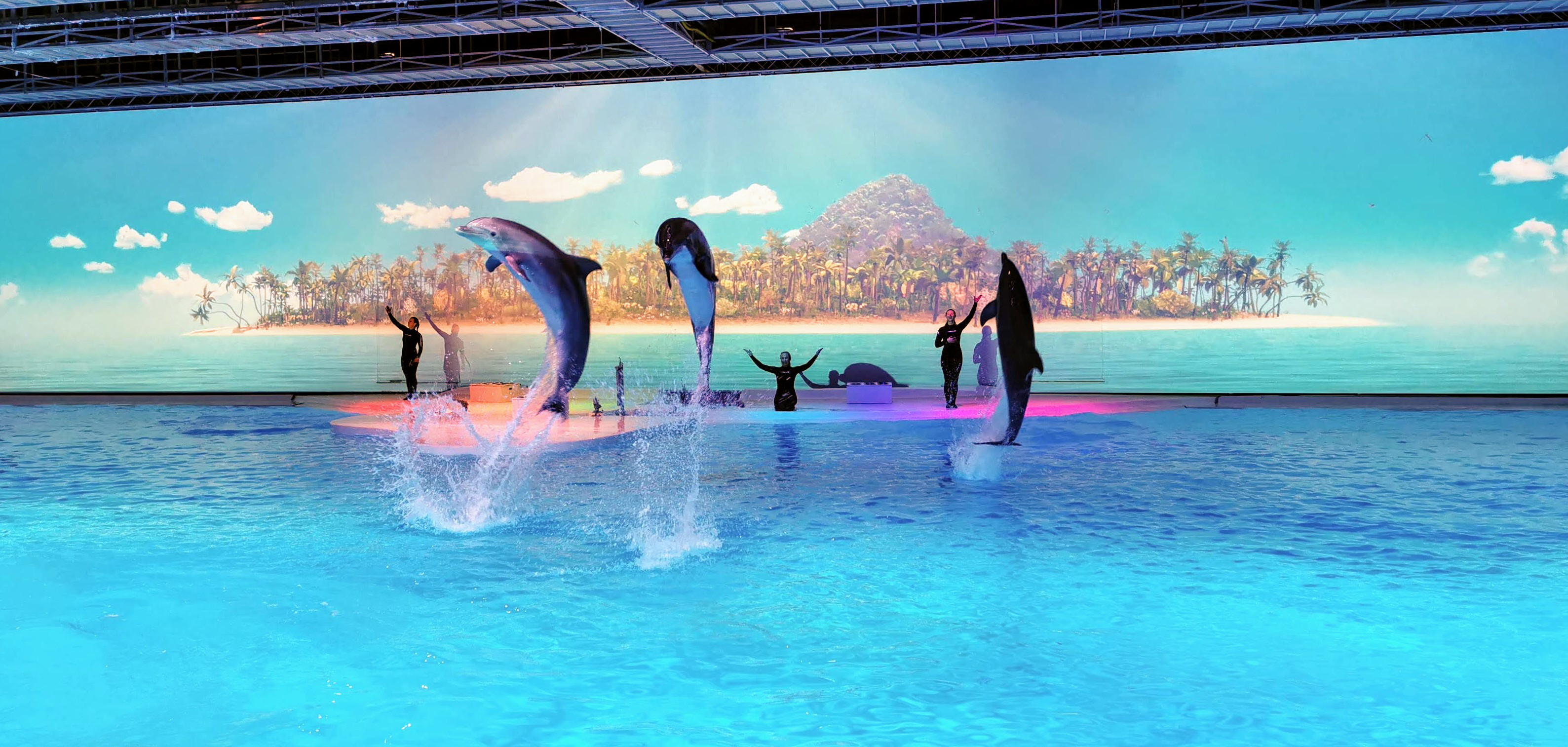 Bamse´s World at Kolmarden
When we have seen all the animals in the park, we usually end the day with Bamse´s World. Here are many fun rides that are free when you have paid the entry fee to Kolmarden Zoo. The news for this year is the attraction Mini-Jump. Wilhelm and Hjalmar liked it and rode it several times.
There are also Bamse Theatre with shows several times per day. This year a whole new theatre, "Bamse and The Secret coffin" is shown. Here you can also visit Bamse´s house. Bamse´s town, Smallkoping with a cafés, restaurants, candy shop and souvenir shop.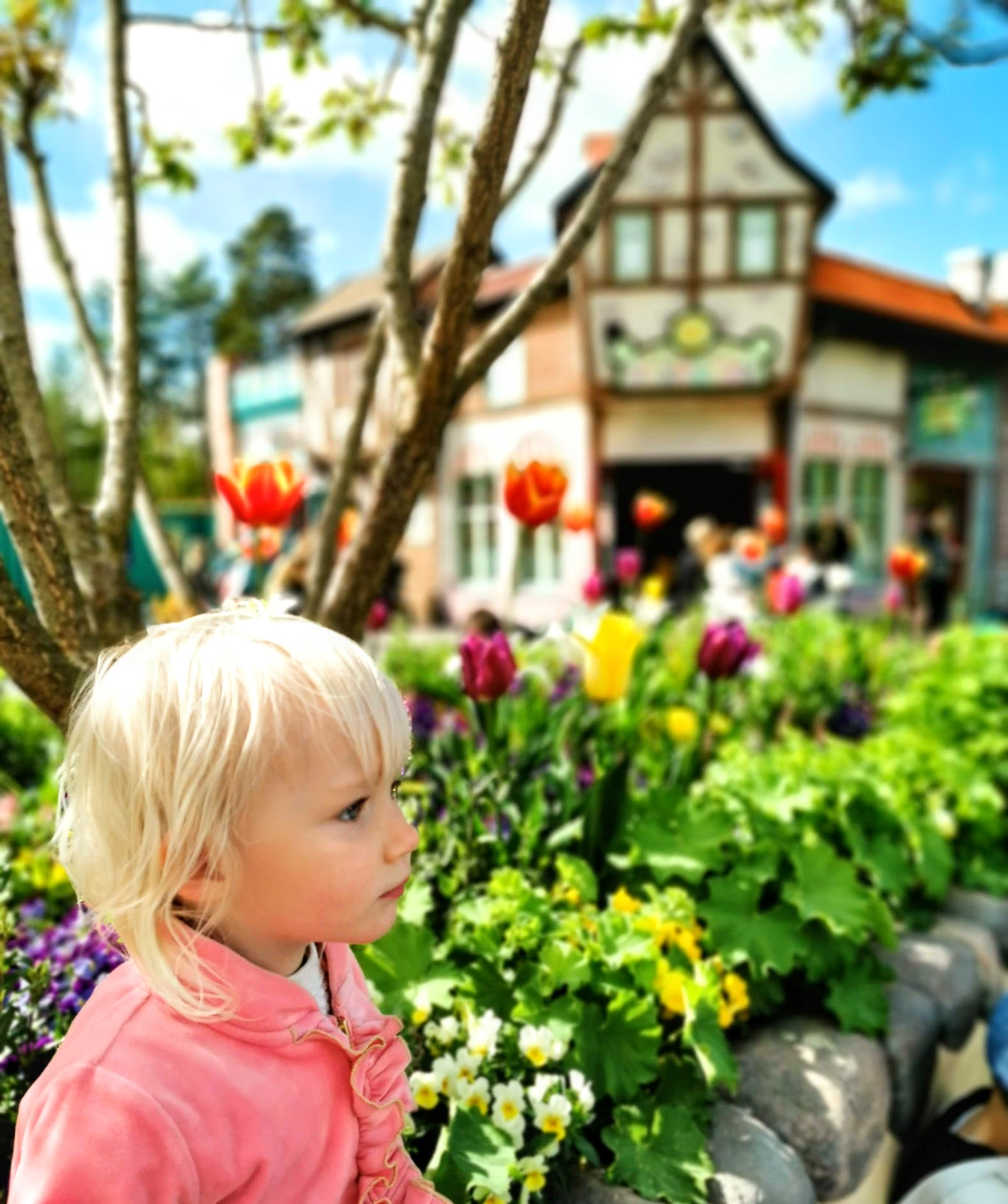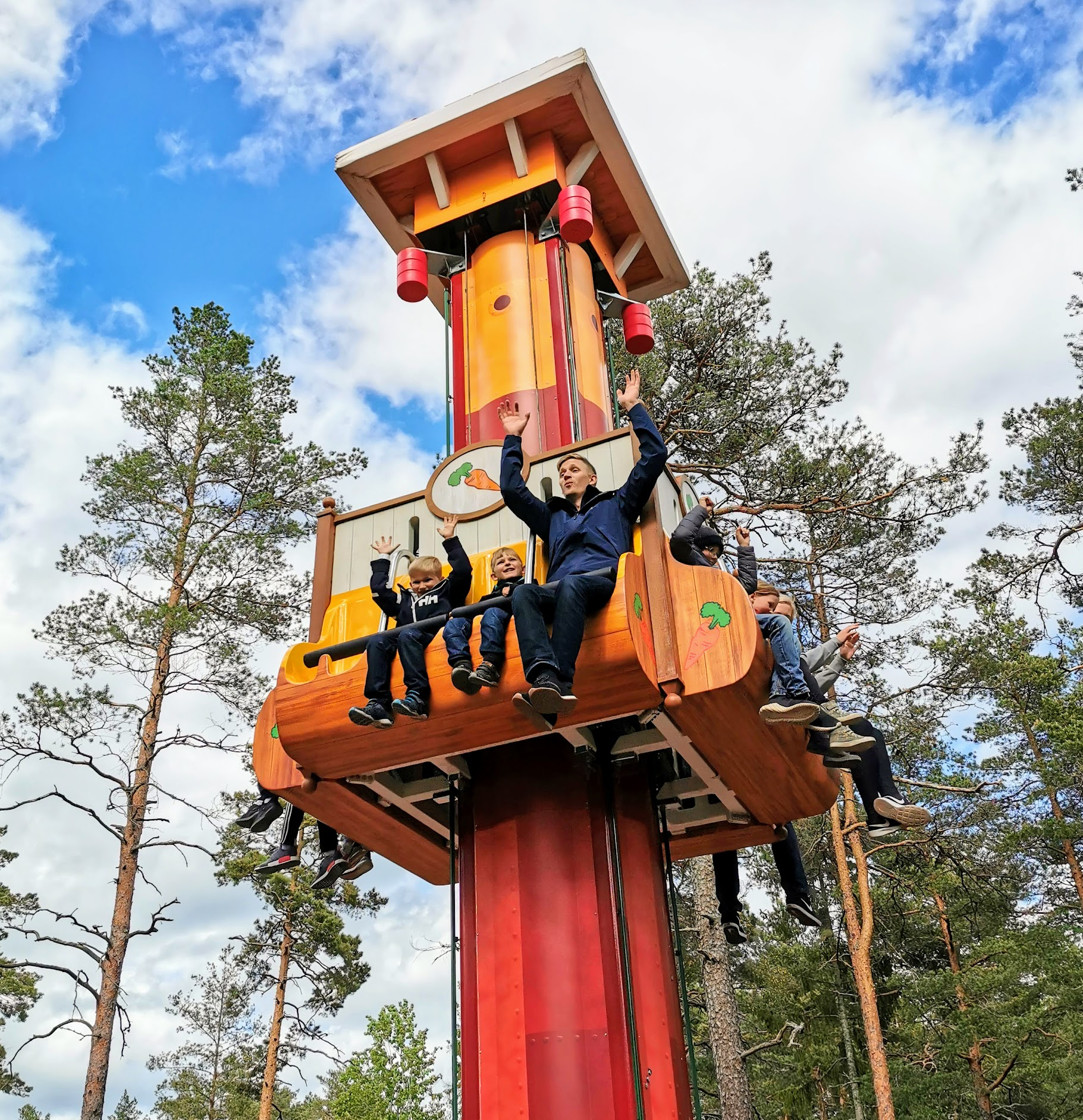 Food in the park
The park has a variety of food and coffee places. Many families also choose to bring food from home. A number of restaurants are located in the area outside the Dolphinarium.
Kolmarden´s work for a wilder world
Something that you might not think about when visiting Kolmarden is their work for a better animal world. Kolmarden is a driving force in the European Zoo Association, EAZA. It works together with various projects to preserve endangered species.
The Kolmardens Fundraising Foundation supports 8 conservation projects in the wild for endangered animals.

Kolmarden has supported a research project with approx

imately 5 million SEK for the endangered Porpoise in the Baltic Sea. The research has contributed to the Institute of a large protected area.

Over

1.3 million

SEK has been donated to the work to save the Tigers in eastern Asia.

1.6 million

SEK has been donated to the work to develop the park guards ' ability to protect the rhinos in Kenya.
It feels great for us visitors to know that the entrance we pay to the park, among other things, goes to these charity projects.
Accommodation close to Kolmarden
Our favorite hotel 15 min by car from Kolmarden is Villa Fridhem. It is a wonderful, family friendly hotel that we have stayed at many times. Read more about Villa Fridhem in my article Lovely Villa Fridhem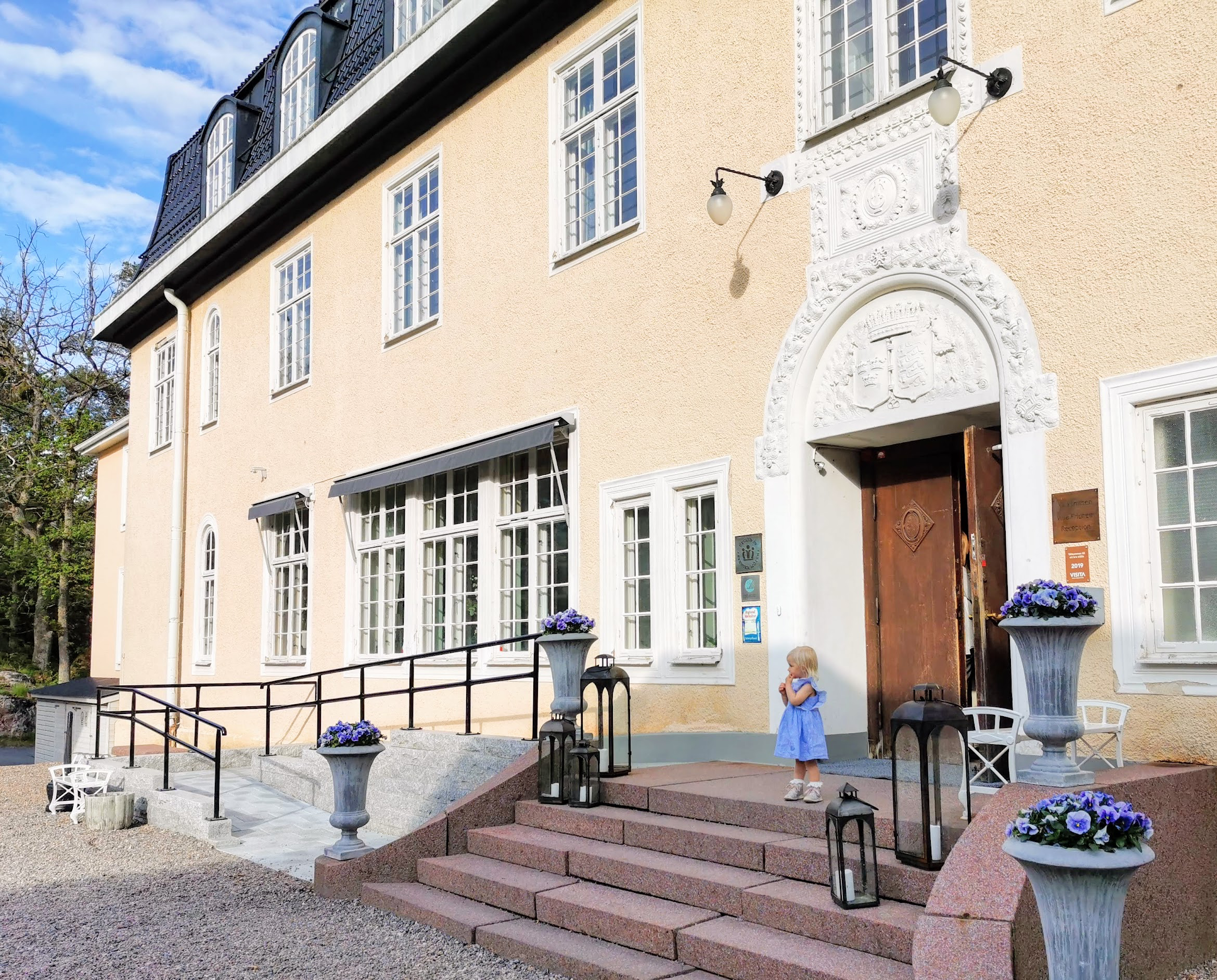 Visit Kolmården Zoo's website more information about the park.